Black Excellence Featuring Christie Brown
For the month of February we are featuring some of our incredible black partners, celebrating their work and talents.
The brand Christie Brown was founded by Aisha Aisha Ayensu in 2008. The brand was launched with their first runway show in Accra, Ghana. Ayensu's love of fashion began at an early age, but her real motivation came from watching her grandmother, Christie Brown, who was seamstress, create rich and vibrant garments. Christie Brown stands uniquely as a women's apparel and accessories manufacturer and retailer, with pieces ranging from beautiful bespoke gowns to practical yet statement ready-to-wear pieces and innovative accessories primarily inspired by African culture and art.
"Christie Brown is more than just clothes; it's a unique experience designed to complement the amazing personalities of the African woman — an experience crafted specially for you." - CB Brand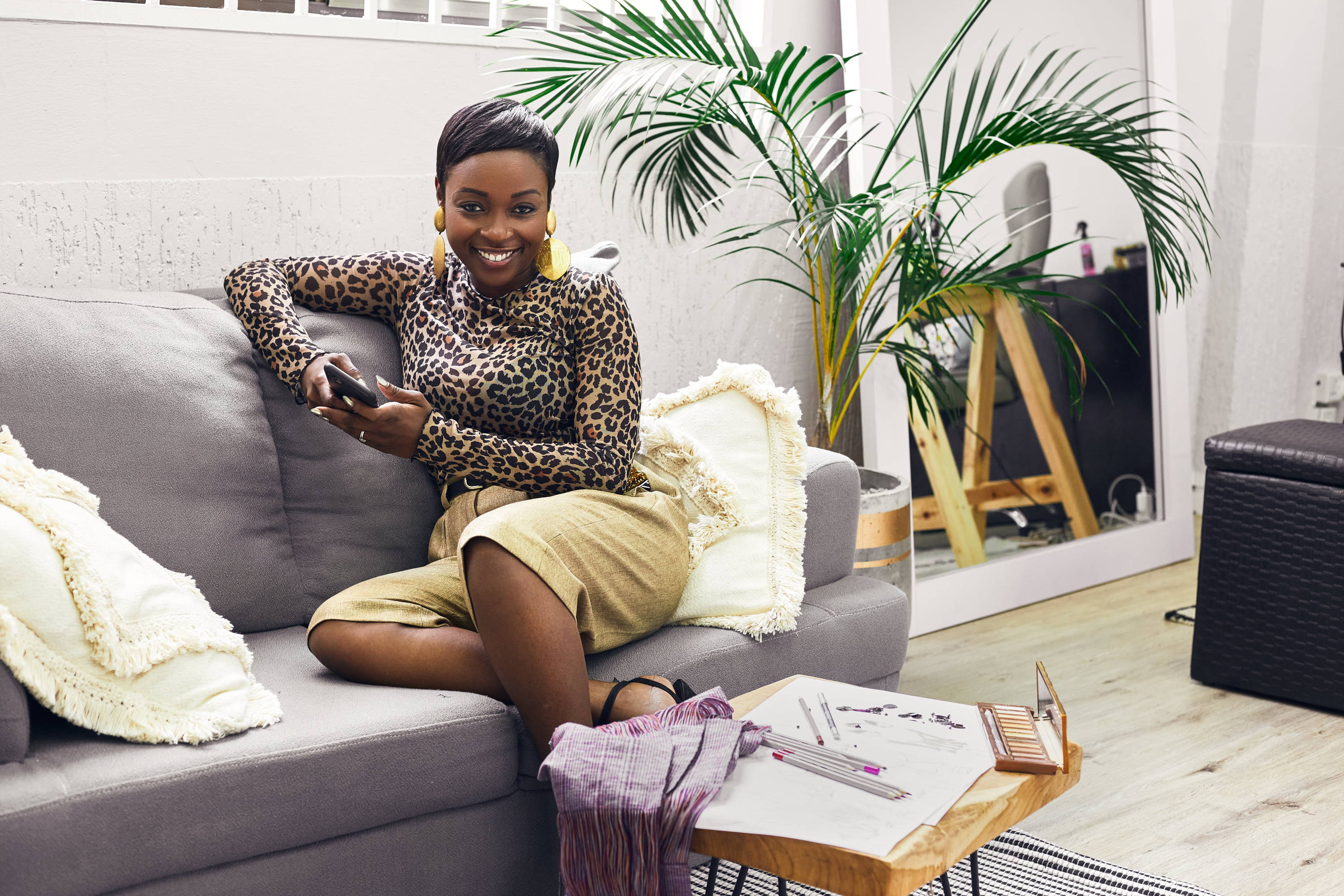 Q: What does a typical day look like for you and what is one thing that is essential for you to do everyday?

AA: "I'm usually up by 5am, have my "quiet time" with God. Absolute must for me to set the tone of my day. The rest is a blur of getting 3 kids between 7 and 2 ready for school. I head to my studio between 8-8:30 where I check on samples, fittings and catch up on emails. I then head to the factory which is across town for a series of meetings; more sampling, more fittings and generally getting on top of the business. I rarely sketch during the actual work day; this is done in the wee hours when the world is still.
Q: What are you looking forward to this year in relation to your collections/work?

AA: "Internally we've made a lot of structural changes to accommodate our plans of a wider global reach for the brand. So, as tasking as it is, I'm also quite excited for the challenge and the learnings that come with it. With the collections, my inspiration is always centered around predicting the "headspace" of the woman at different periods in time. I'm curious about where this leads her especially after the year we've had. What's going to be her take on life and how is that going to reflect on how she dresses? See why I love my job 😁(it feeds my inner Sagittarius)."
Follow Christie Brown at (@christiebrowngh).

McMullen model wears Christie Brown.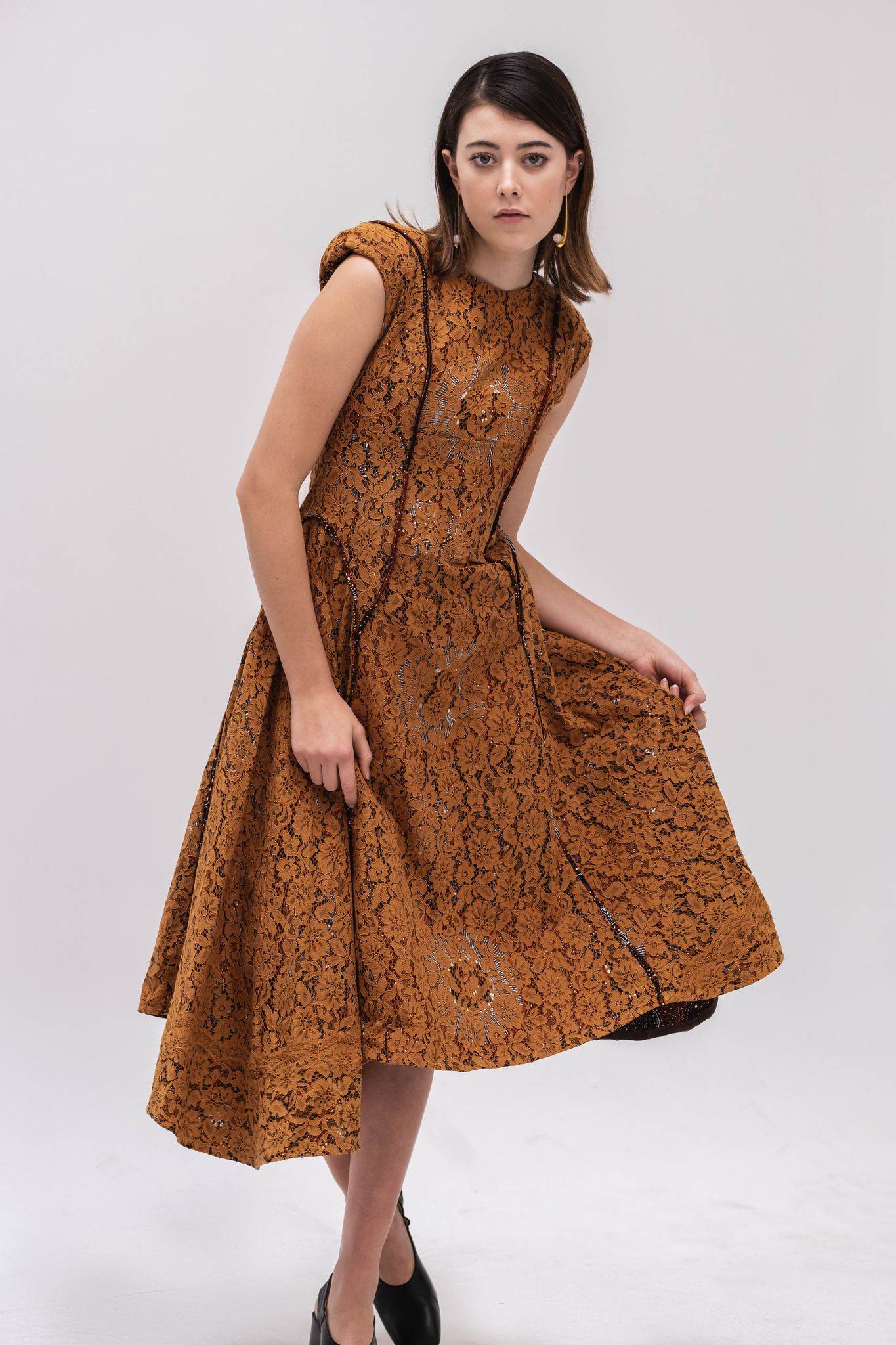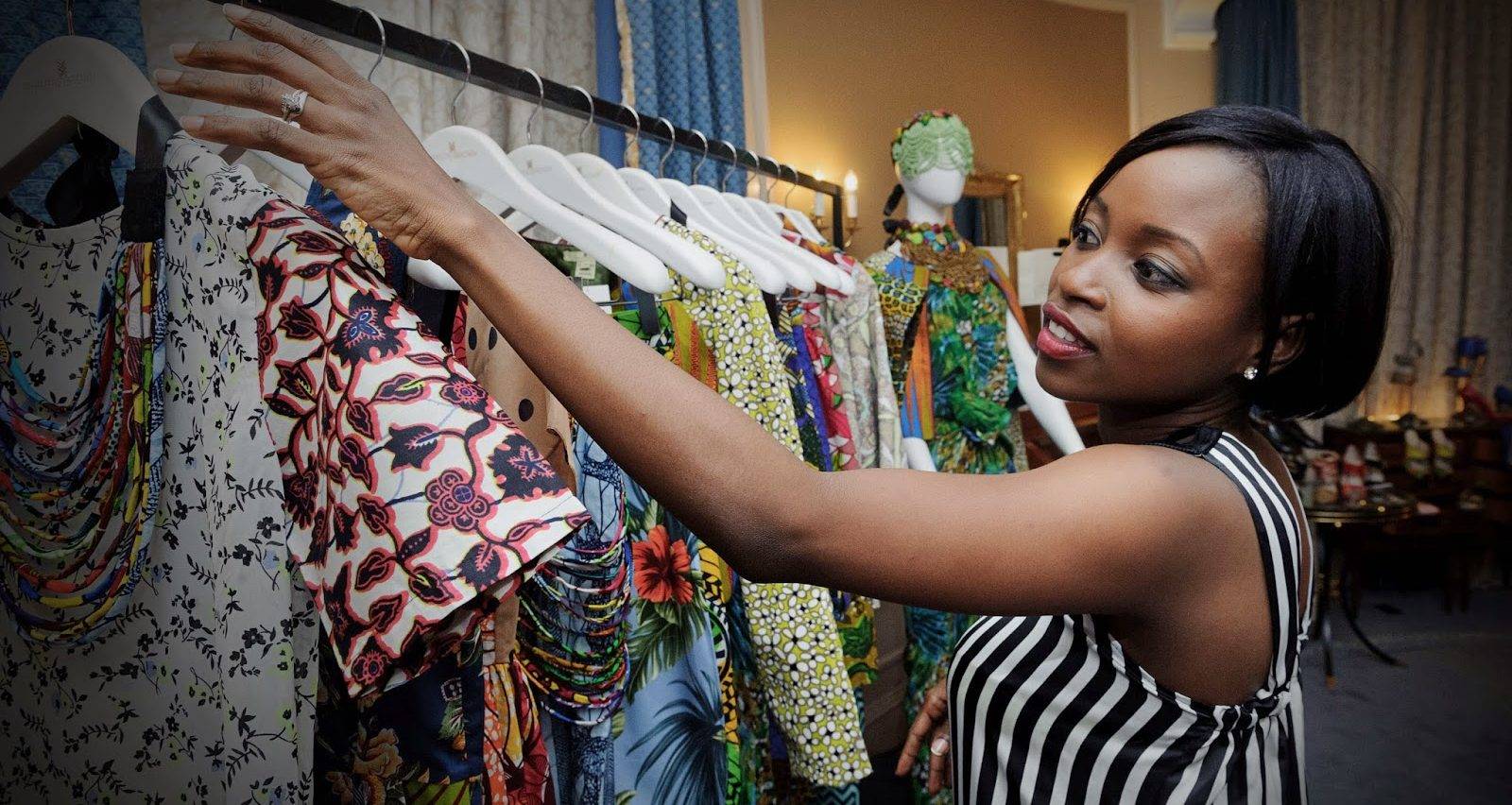 Aisha Ayensu sorts through her product.
Q: If you had one iconic piece from your current collection what would it be?
AA: "It would be the black and bronze embroidered shift dress with the open back. Now that's how to feel sexy in the most comfortable silhouette! The artisanal embroidery elevates the piece and takes it from the spectrum of "regular" to special. It's the versatility for me! Pair it with chunky flats, sneakers or the right heels and it'll still reads chic!"
Q: What is something important for others to understand about your brand?
AA: "We design clothes with the aim of making women feel empowered and embolden to achieve their dreams. It is not just about looking good; every single piece we put out is DELIBERATELY designed to make you feel like you can take on the world and actually give you the push to DO IT. This isn't always in a corporate setting... it's in life as a whole. Every cut, fabric choice or detail placement goes through this scrutiny of "is It going to make her step out confidently or is it going to make her cower?""
"I am Aisha Aisha Ayensu and I am Intuitive and Passionate."
McMullen model wears Christie Brown.