March 2022 | International Women's Month
March is International Women's Month, with International Women's Day on March 8. At McMullen, we celebrate women every day. In honor of Women's month, we wanted to spotlight four incredible female-led brands artfully sharing their Caribbean roots and heritage with us through their phenomenal craft, design and technique.
Stella Jean mixes playful prints true to her Haitian and Italian background. Azède Jean-Pierre of Azede, also from Haiti, takes modern loungewear to new heights with her use of fine yarns, materials and patterns. Rachel Scott of Diotima plays to her roots by infusing hand-woven crochet details by local Jamaican artisans onto fresh silhouettes. Aisling Camps from Trinidad turns her impeccable hand-woven knitwear into intricately sexy shapes.
Their pieces make every woman feel confident and beautiful while also letting us carry a part of the West Indies with us in our closets. Designed For Women, By Women.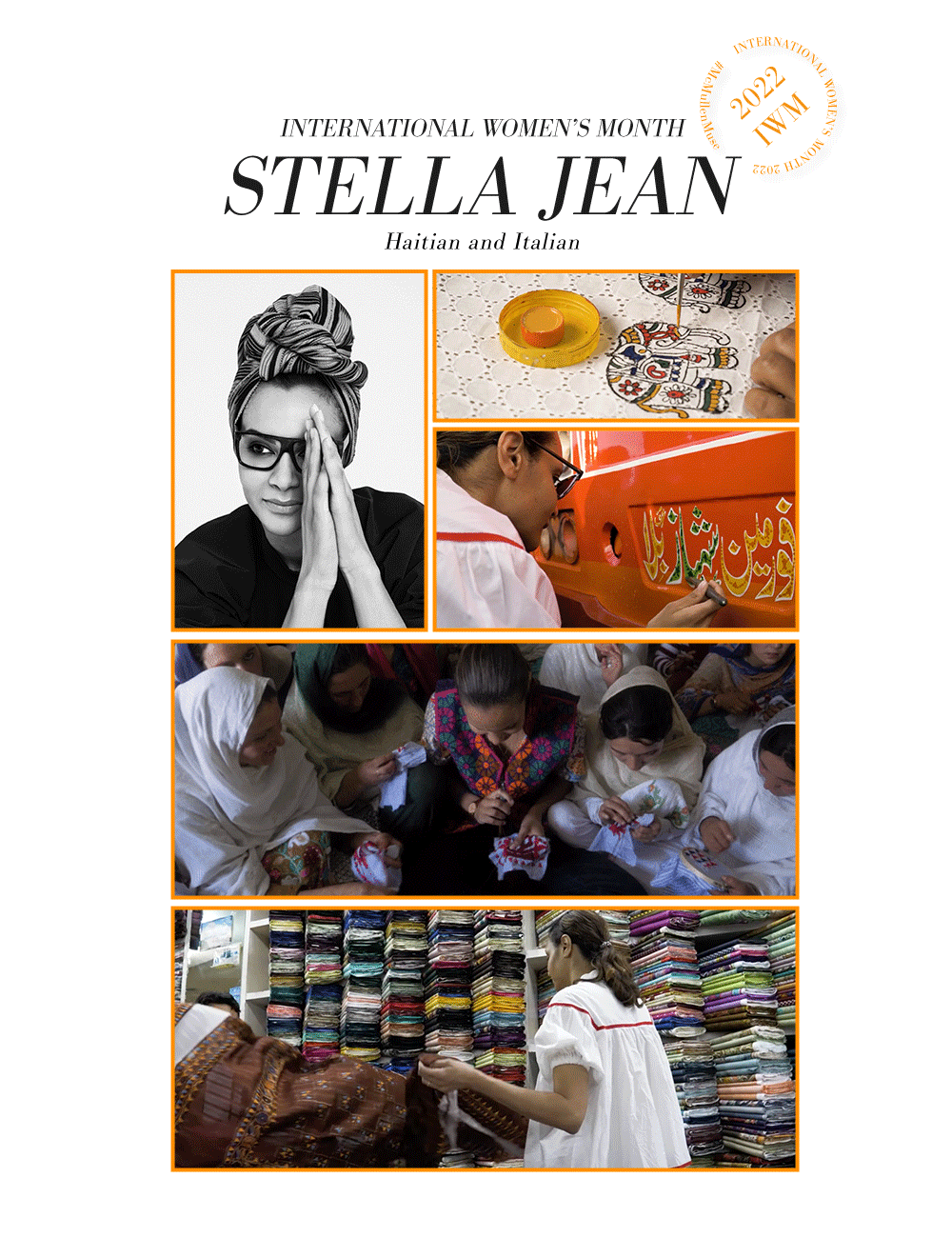 We fell instantly in love with Stella Jean's beautiful story and collection. She is a model turned fashion designer of Haitian and Italian descent that embraces Italian tailoring, bright colors and patterns while fusing her diverse background with cultures from around the world.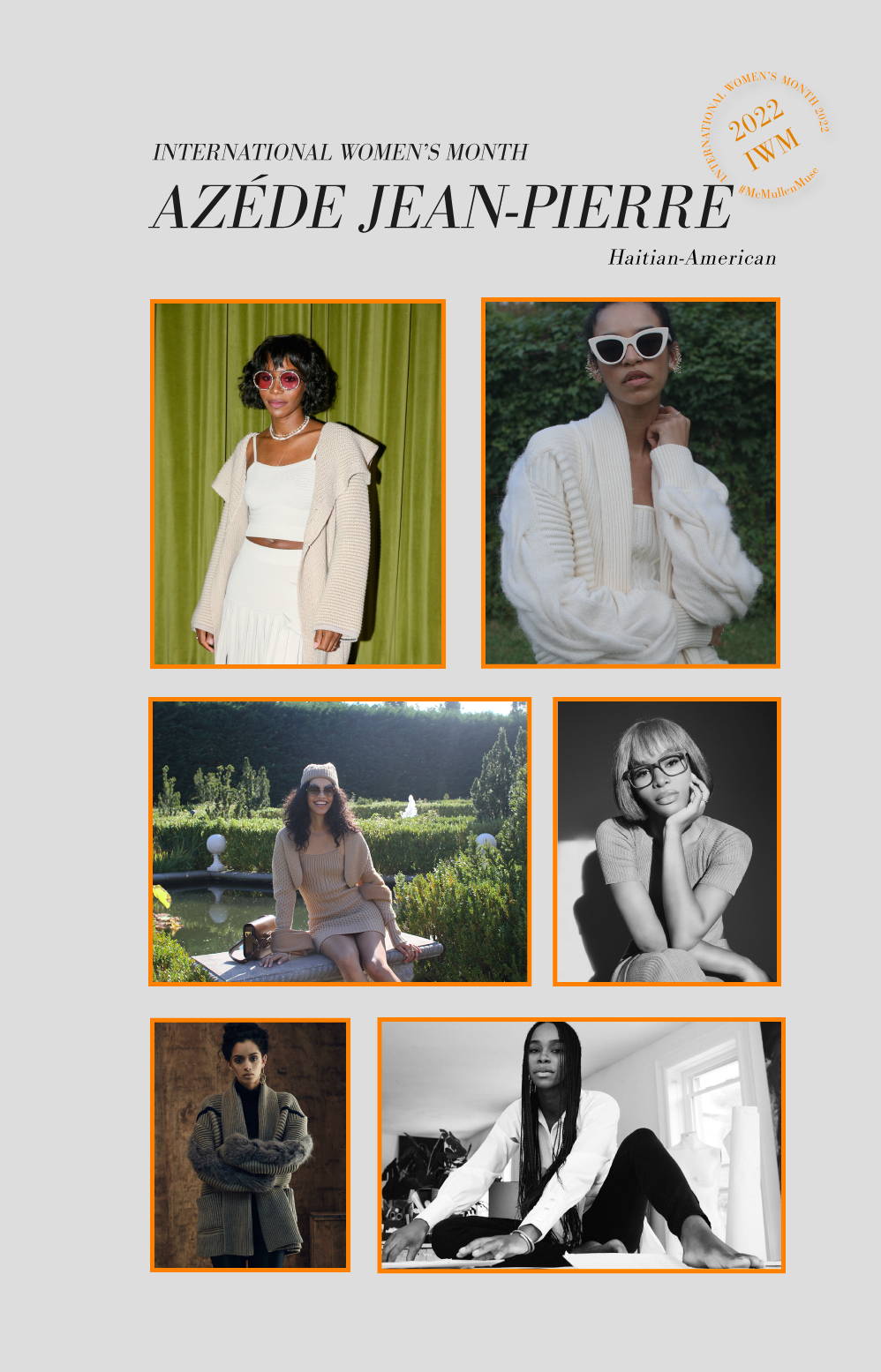 In 2012 Azéde Jean-Pierre created her own eponymous brand, a women's collection. She put the brand on hold in 2017 to focus on philanthropic projects in her native country, Haiti. Her latest collection explores casual dress through the lens of meticulous craftsmanship and innovative technology. Azéde embraces comfort in her designs, resulting in clothing engineered to be lived in from sun up to sundown. Styles stylish enough to stand out in a crowd, allowing for total freedom and movement that you can wear over and over, getting better with time, all while being both luxurious and novel.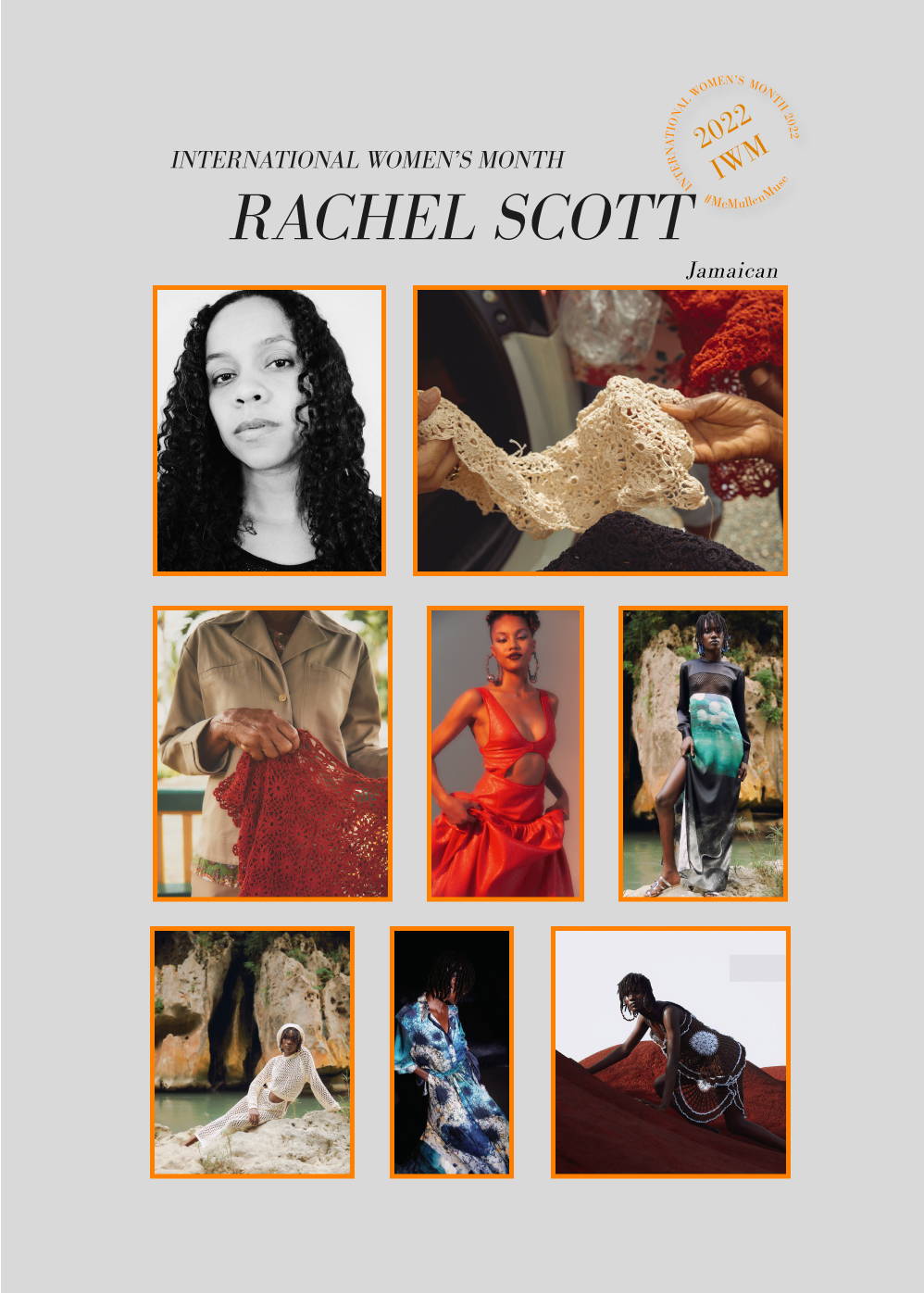 Produced between Jamaica and New York City, Diotima is rooted in a reverence for craft, unexpected details and fine materials. Her collection fuses hand-woven crochet and macrame details made from local Jamaican artisans with dramatic cutouts and modern silhouettes.
Rachel Scott's pieces not only makes every woman feel like a goddess, as she embraces the spirit of Diotima, but also lets us carry a part of the West Indies with us in our closets.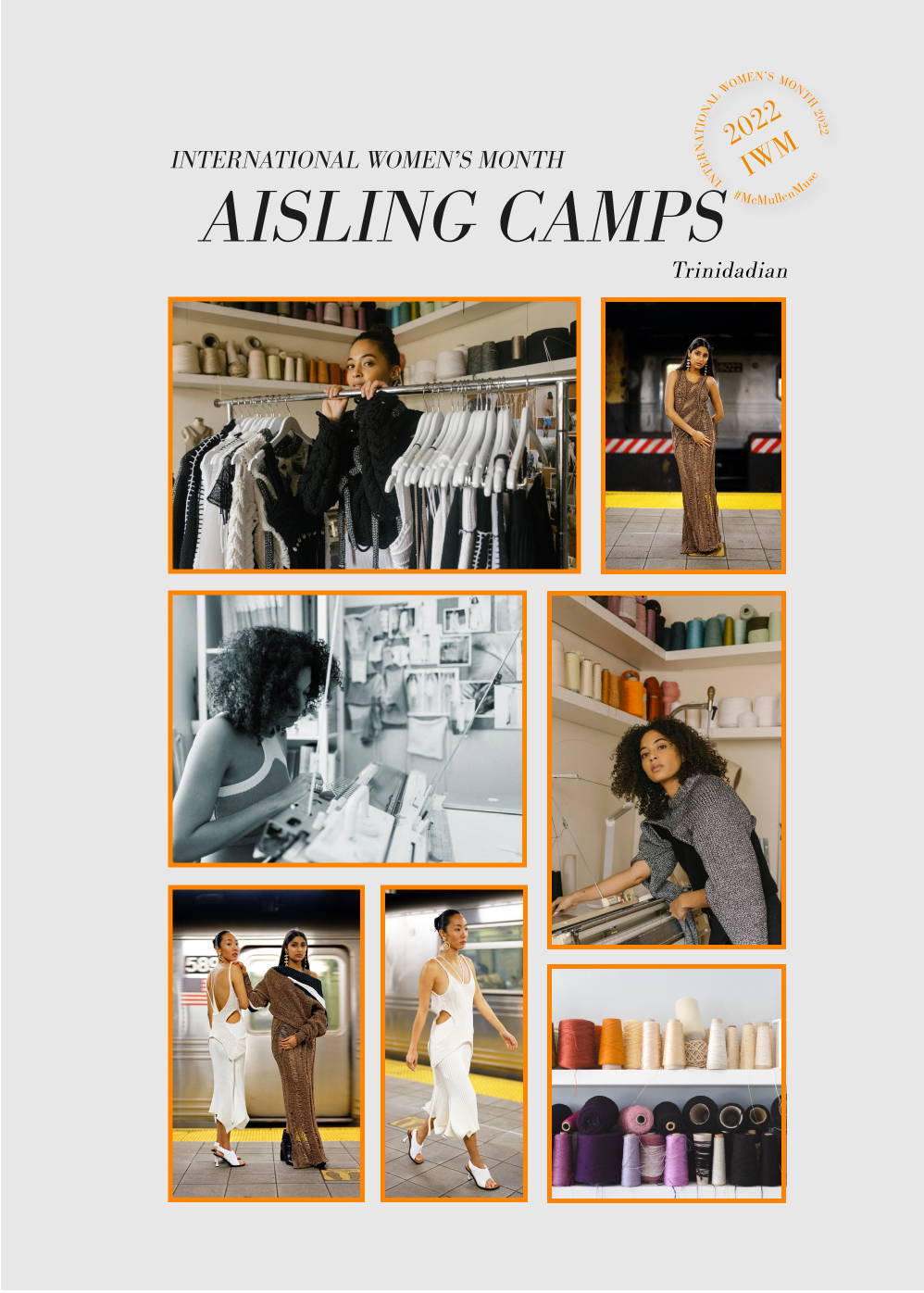 Aisling Camps, an engineer from Columbia University turned sustainable designer who draws inspiration from her Trinidadian heritage. McMullen was the first to carry her intricate hand-woven knits and fresh modern silhouettes.