Staff Spotlight, Dana Shaps
Staff Spotlight, Dana Shaps
Our team members and #McMullenMuse are some of our favorite style icons and inspirations. Today we're taking a look inside our Lead Stylist, Dana Shaps' favorite picks of the season.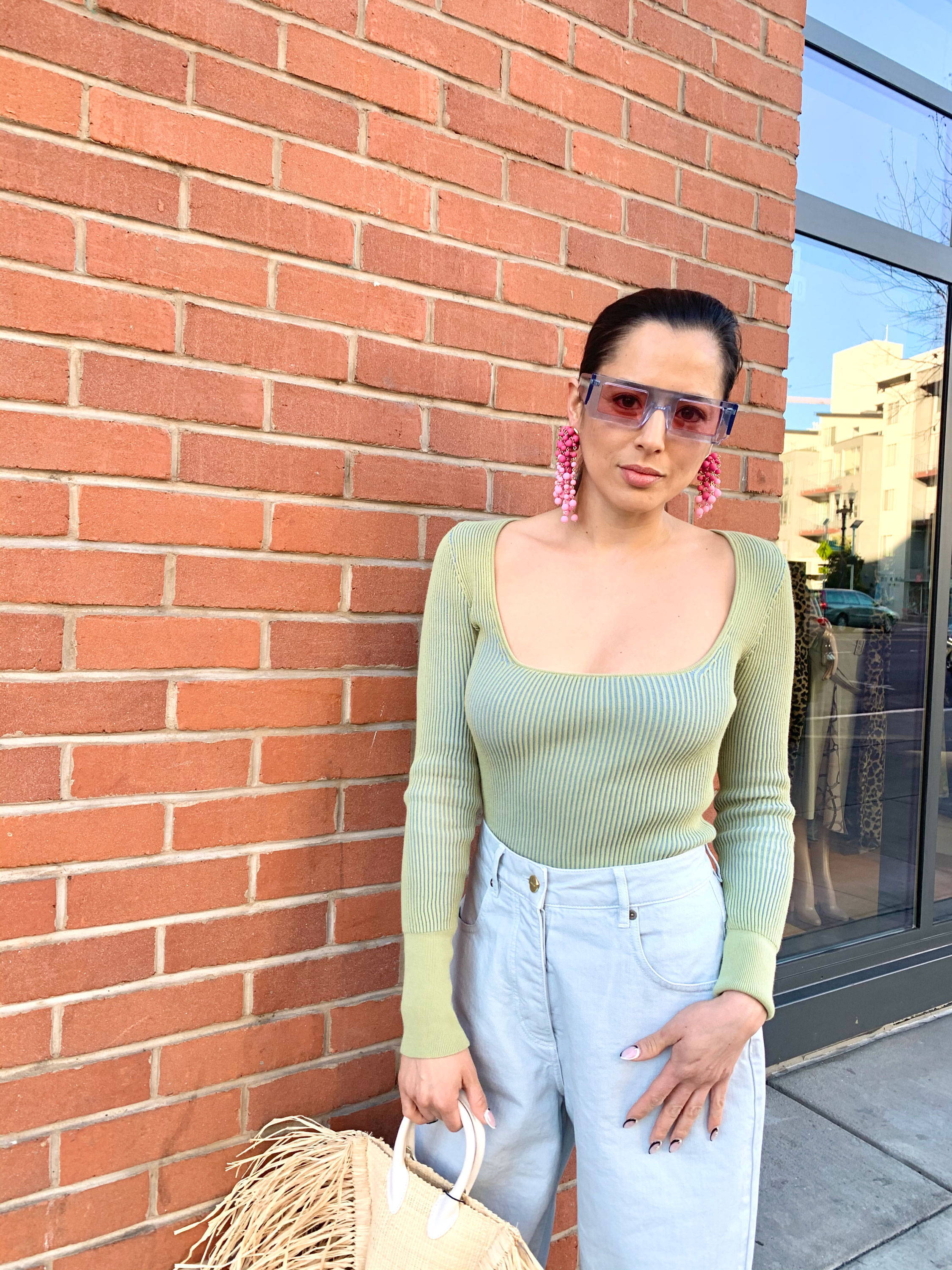 Dana photographed above at McMullen wearing Jacquemus.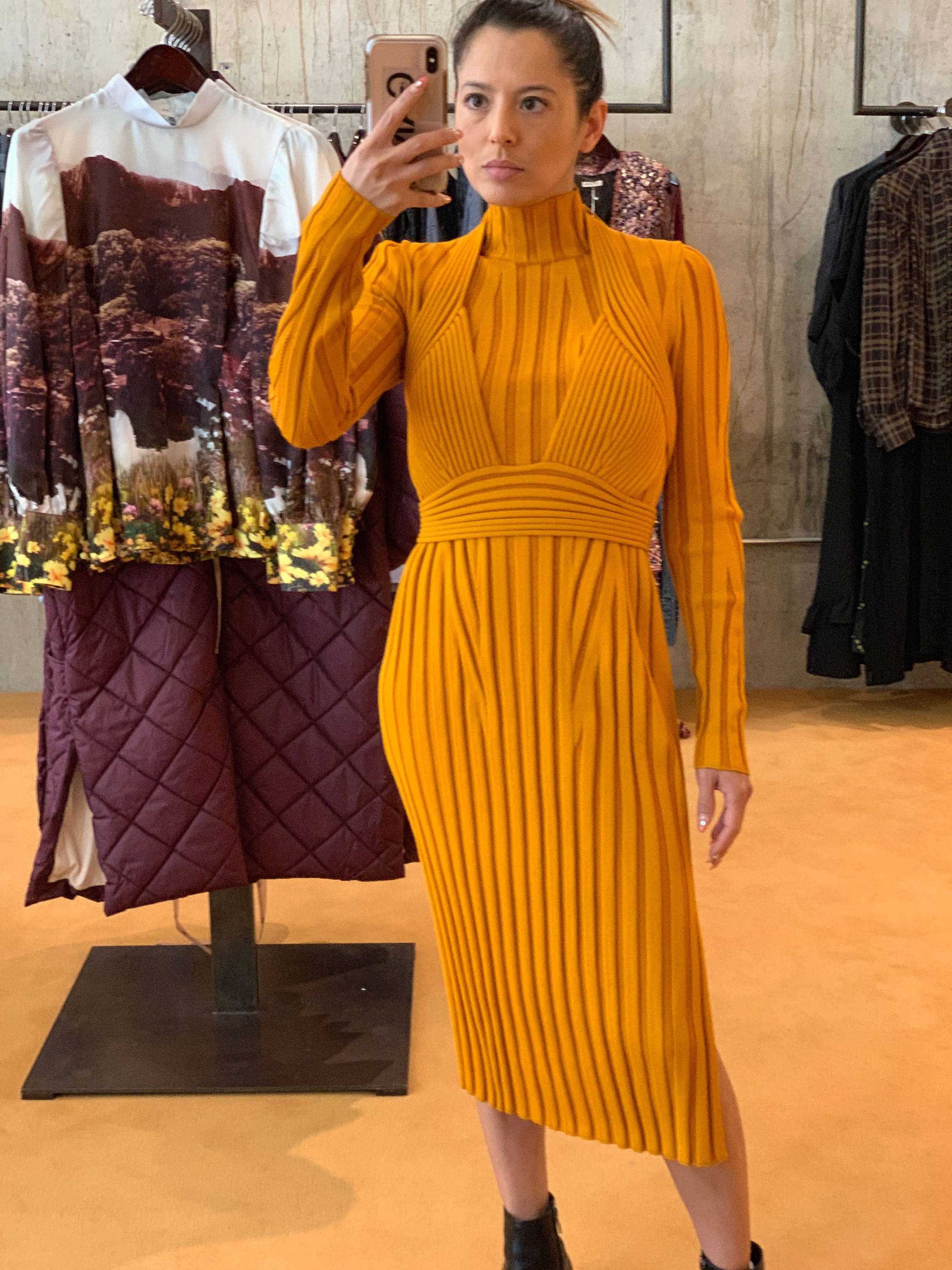 Dana photographed above wearing Khaite (left) and Proenza Schouler (right).
"We may be socially distancing, but that doesn't mean we can't have fun and feel sexy! This sheer dress is so unique, and can be styled in a variety of ways." — DS

"I am mildly obsessed with this dress. The print and colors are truly classic, the draping is elegant, and the fit is the epitome of comfort. It moves with the body so beautifully, and will no doubt be an investment piece that can be worn for many occasions." — DS
"Looking for a piece that will flatter you and will go with everything? Look no more: Joseph has done it again with this top-quality knit skirt. It gently skims along the hips with a subtle flare out below the knee, to create the impression of a long hourglass line, while still providing incredible comfort and full coverage." — DS
"I'm calling it: pink pants are where it's at this year! Akira Naka has nailed the look perfectly with this shade that flatters nearly every skin tone and with a gently-tailored cut that can be worn casually or formally for great range of use. Plus, pink pants = instant mood booster!" — DS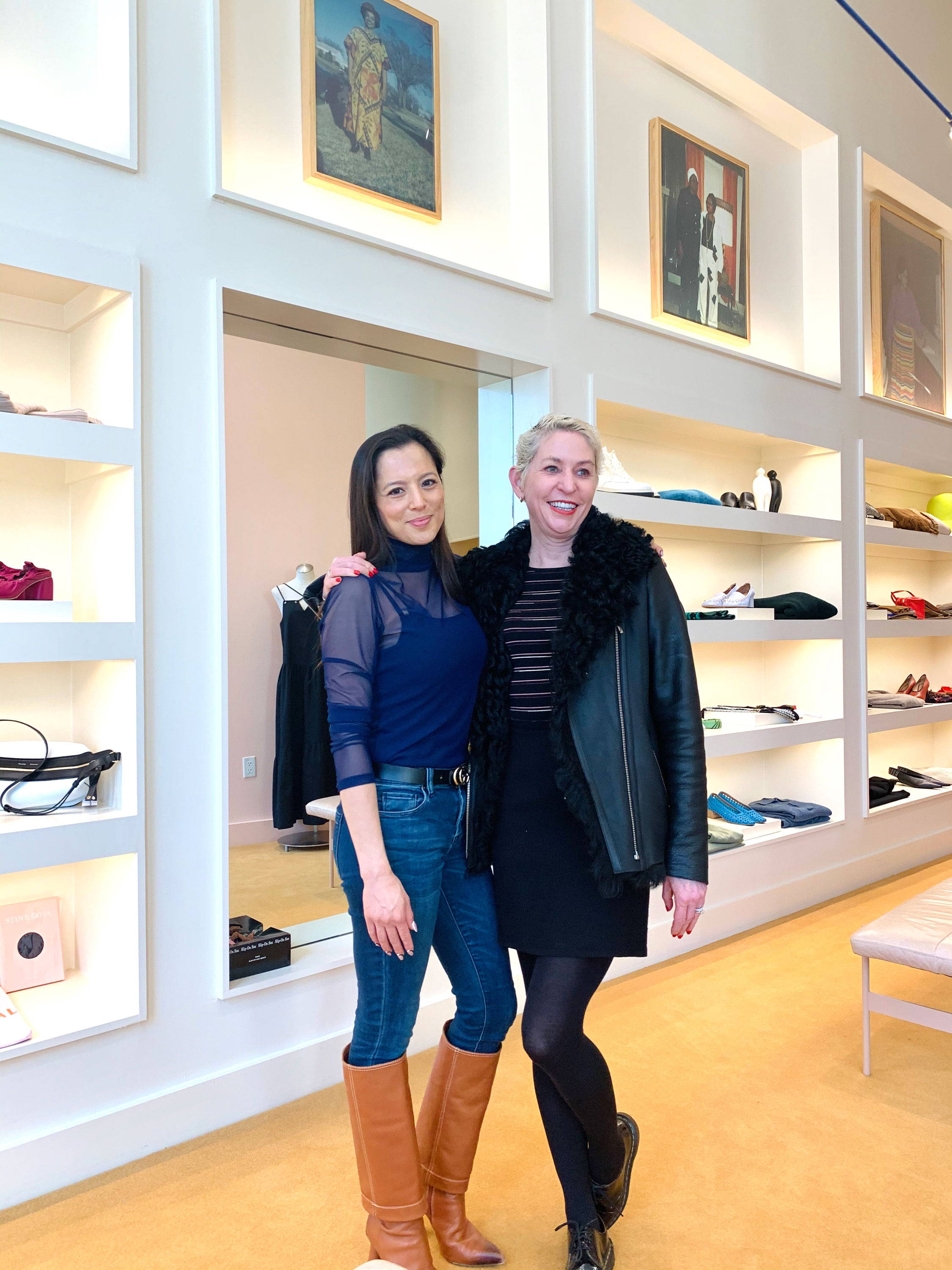 Dana photographed with Stylist, Valerie at McMullen.
"Dana's enthusiasm for fashion is one of the things that I love about her. She enjoys dressing up whether it's with a statement bag, a cool shoe or earrings, accessories are at the forefront of her look."
— Sherri McMullen