Black Excellence Featuring Designer, Aisling Camps
For the month of February we are featuring some of our incredible black partners, celebrating their work and talents.
Aisling is a skilled knitwear designer whose creations speak to the female form and the McMullen woman.
Follow #ourblackpartners on @shopmcmullen.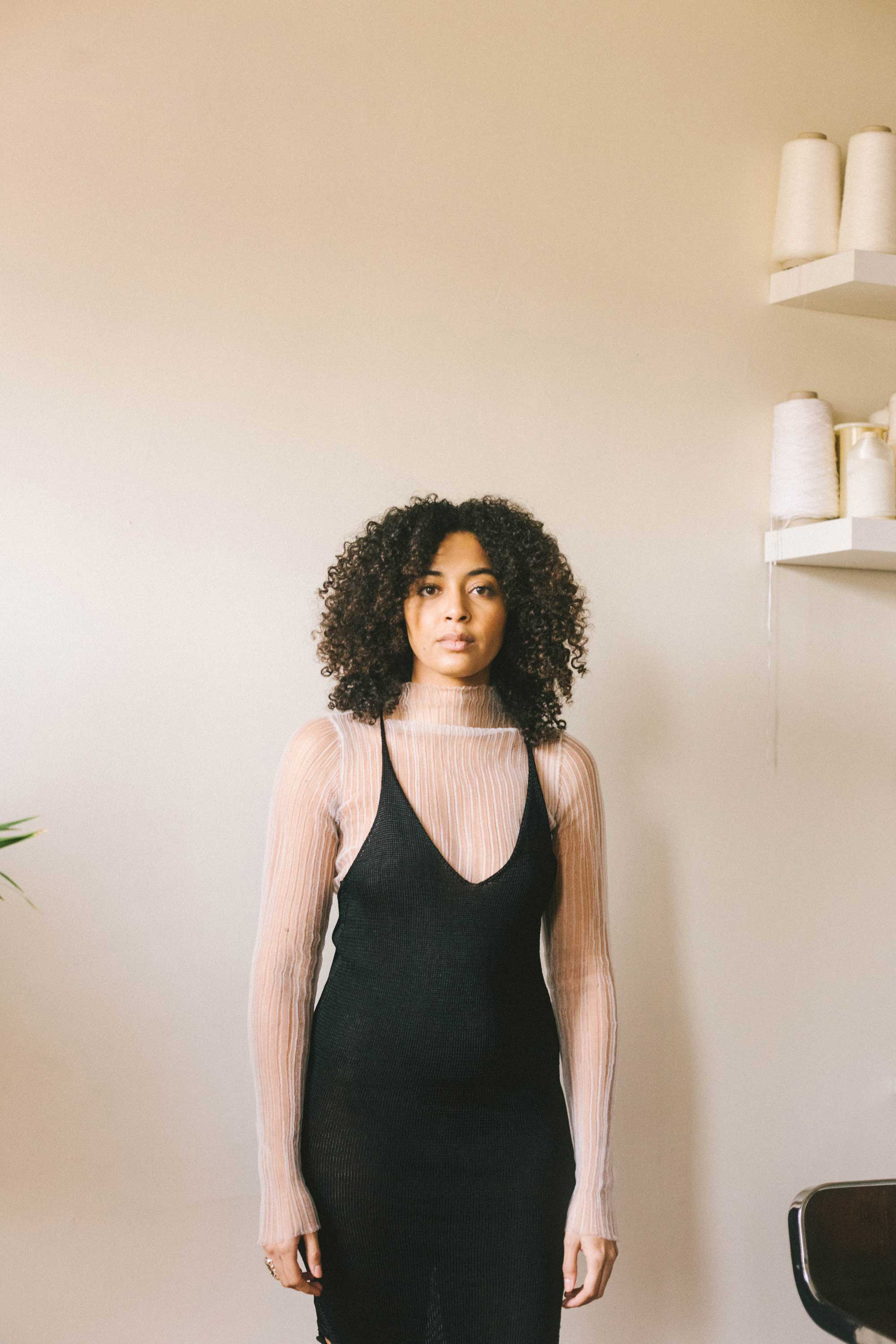 Q: What does a typical day look like for you and what is one thing that is essential for you to do everyday?

AC: "Alarm goes off at 7:30, I usually snooze till 8 though, not a morning person. Make some quick breakfast and I'm off to the studio. I live pretty close to my studio which has been the biggest blessing ever. I worked from home for years and being able to separate work from home is a dream come true. These days I've been listening to "all classical Portland" as I work. I find classical music gets me in the zone and I'm crazy productive. I try to answer emails in the first thing then I'm off to my machines, pattern making or checking off whatever is next on the to do list. Lately I've been training new interns to help out (masked of course)and it's made a big difference having help. I work non stop all day till about 7 then I go home and play with my doggie to decompress. "
Q: What are you looking forward to this year in relation to your collections/work?

AC: "I have real help for the first time ever! It's so nice to hand off tasks that I'm not efficient at. Having someone manage my sales is going to be the best part. Now I'm looking forward to market month because I can put someone with experience in the driver's seat while I am present and taking notes. There's been a handful of industry professionals that have come forward in the last couple of months that are mentoring me and guiding me forward (Raise Fashion is a platform I'm working with) so I don't feel as alone making decisions and planning. My work has really bloomed in the last couple months of development. I'm working with super luxurious materials. Recycled cashmere and leather to name a few. I'm really pushing myself to achieve better work and I can't wait to see how it's received."
Follow Aisling Camps at (@aislingcamps).

A polaroid of some of Aisling's work.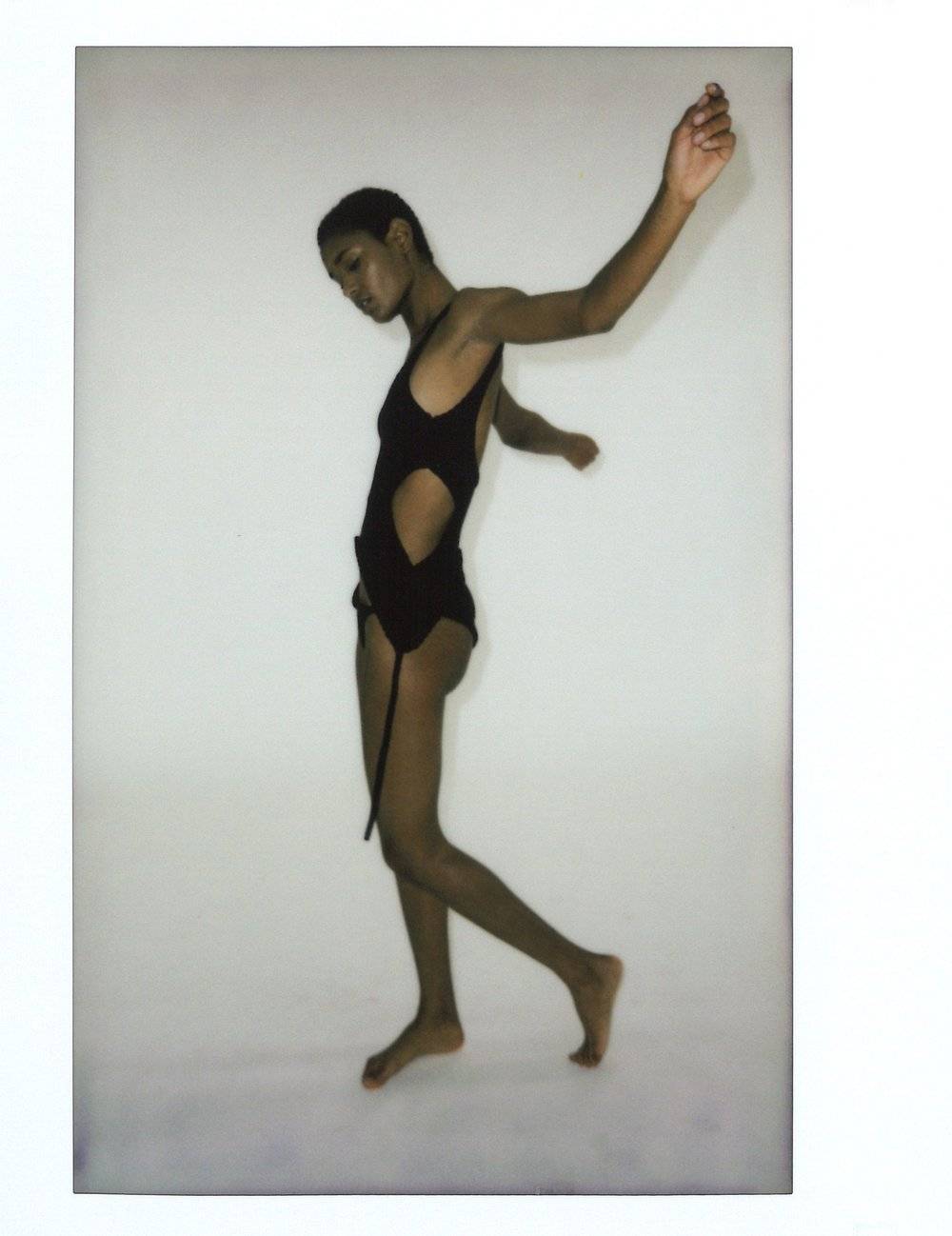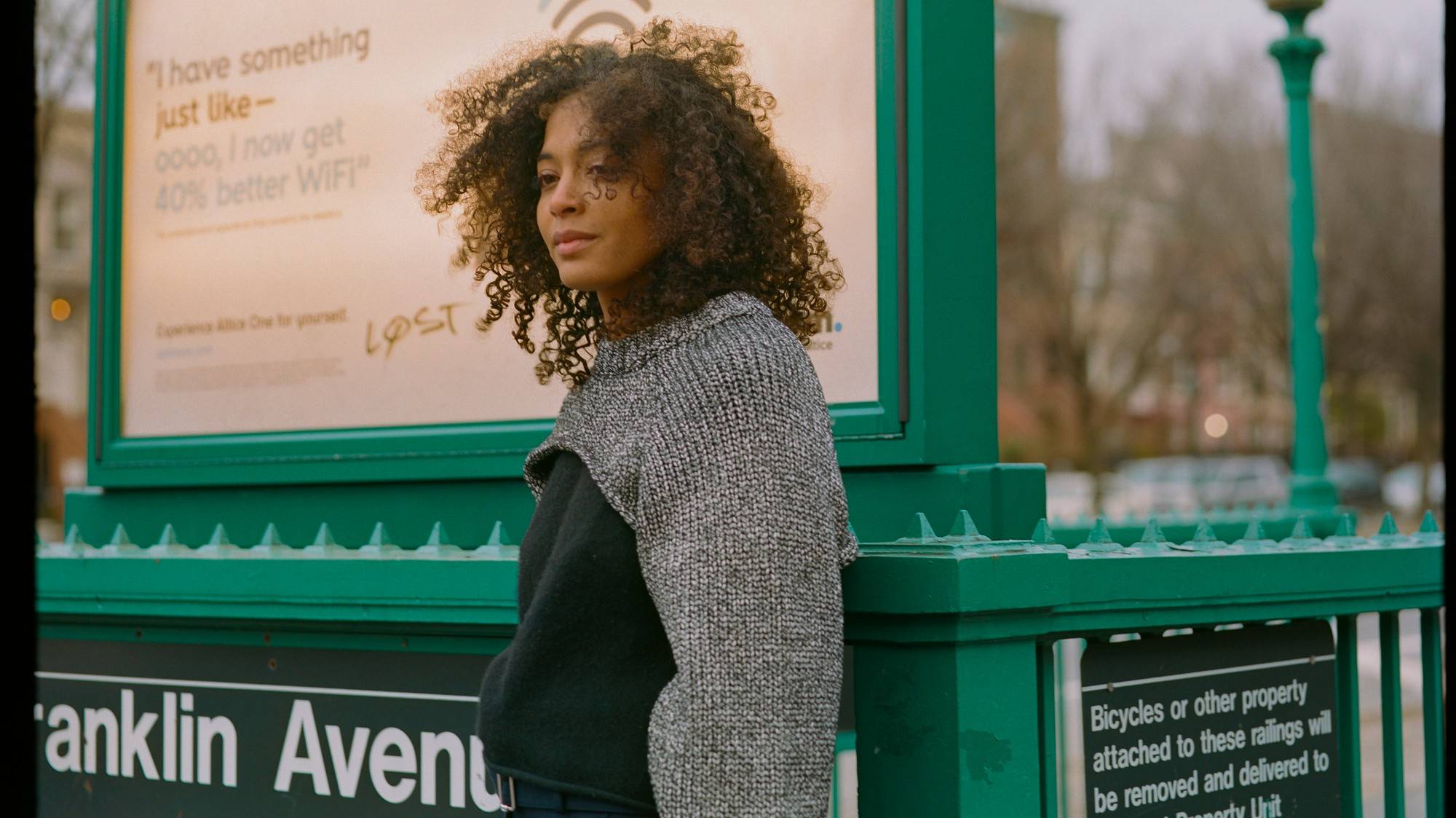 Aisling photographed in New York wearing some of her pieces.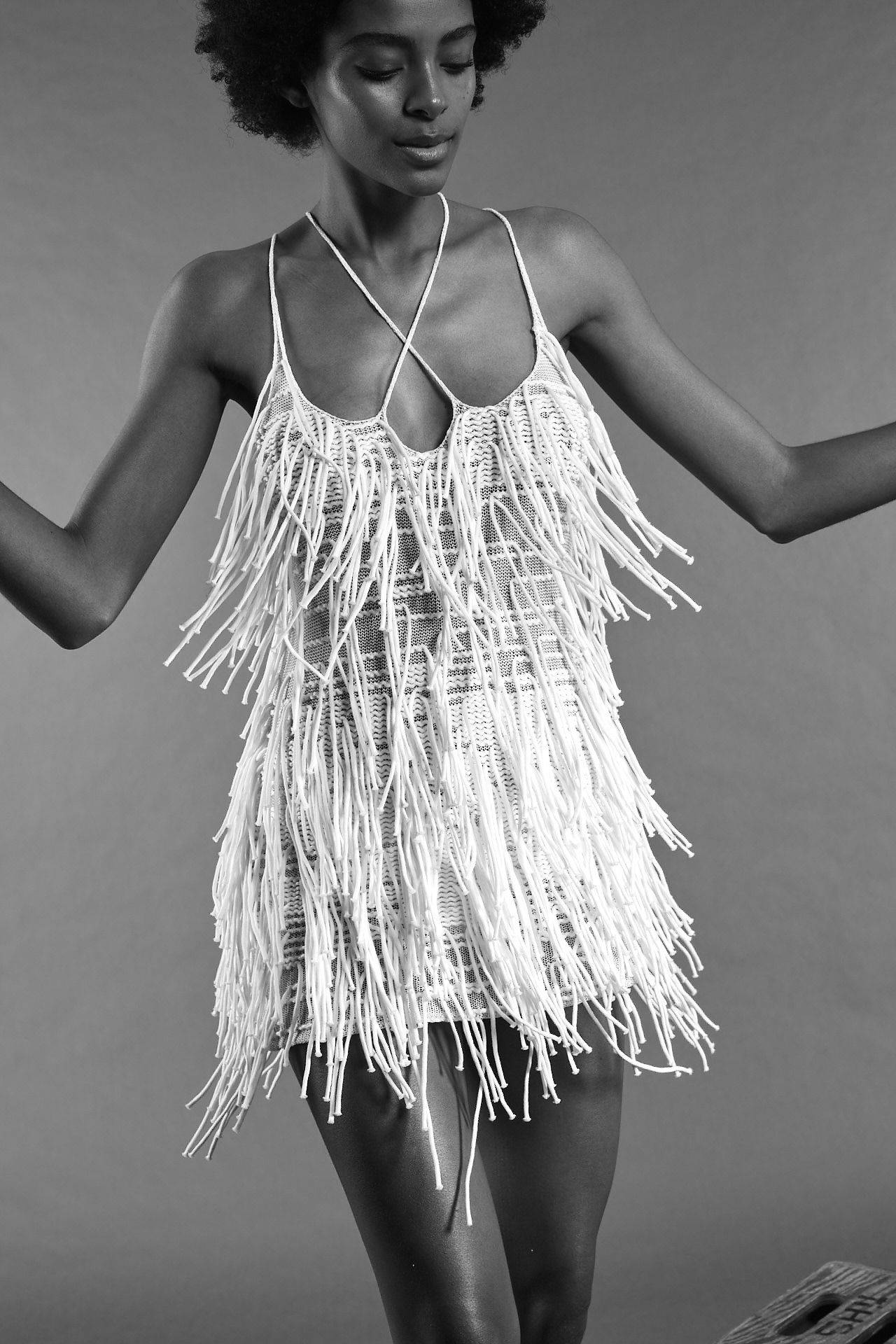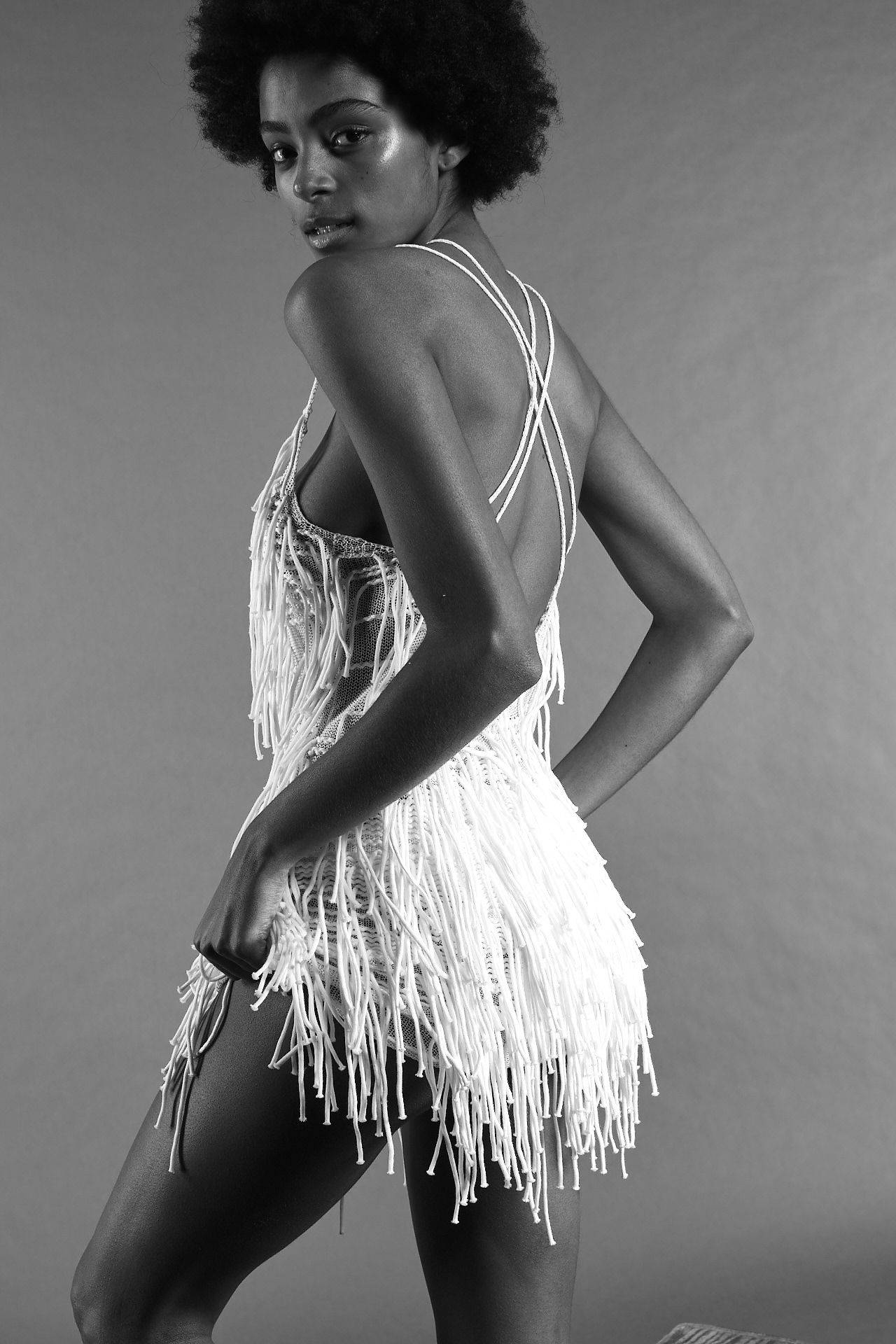 Models captured in Aisling's studio wearing the waterfall dresses.
Q: If you had one iconic piece from your current collection what would it be?
AC: "It's probably a tie. This insane hoodie I'm working on, it's macrame and very chunky. The other is a leather dress . It's a great styling piece. ."
Q: What is something important for others to understand about your brand?
AC: "I am making 90% of this stuff right here in Brooklyn! These are really special intricate pieces that require a lot of know how and serious patience. It's a labor of love. "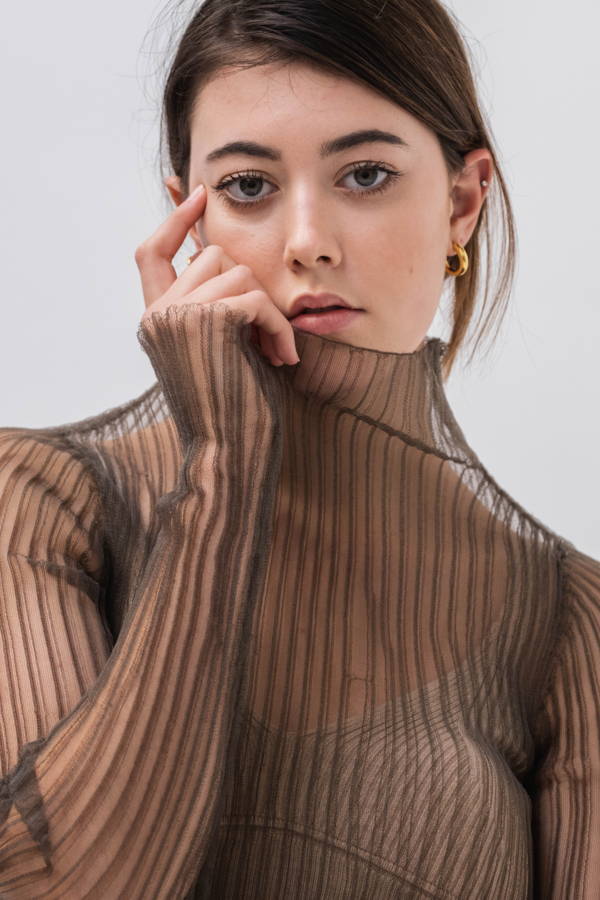 Aisling hand looming knitwear for McMullen.