New York Fashion Week brings a wave of excitement and anticipation as it heralds the arrival of the upcoming season, promising new discoveries and inspiration. With Sherri's keen eye for what's new and next, NYFW is where she starts to identify key trends that will undoubtedly shape the upcoming season.
Explore Sherri's recap of her favorite shows and presentations, get an insider glimpse into the dynamic world of fashion and what we can all expect from our New York designers come Spring 2024.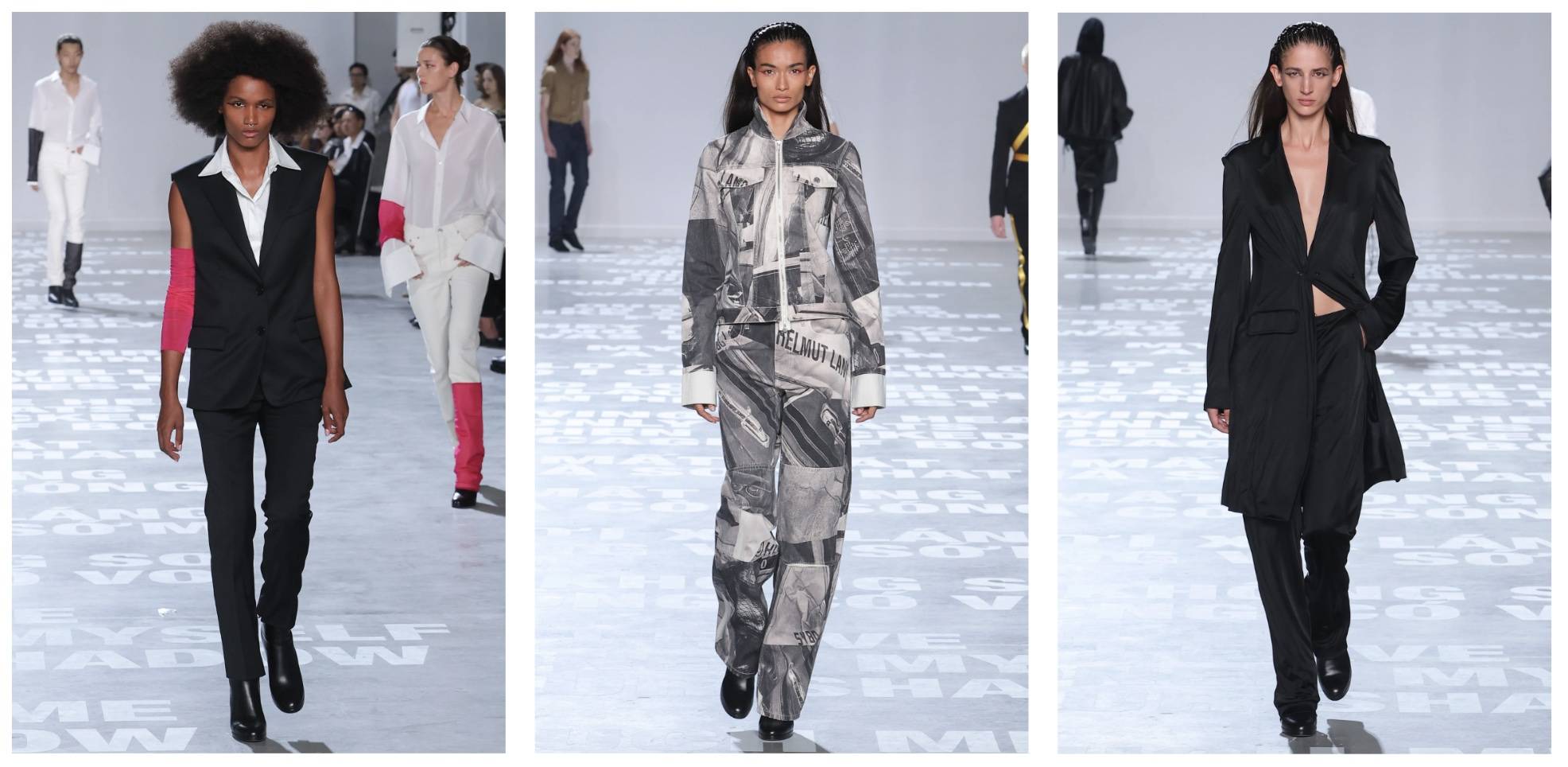 Peter Do's remarkable storytelling talent illuminated his inaugural Helmut Lang show. The collection's iconic pants, robust suiting, and jackets evoked the essence of Helmut Lang's identity, transporting viewers back to the brand's core. I was equally enthralled by his incorporation of NYC taxi-inspired pieces, a beautiful homage to Helmut Lang's signature style.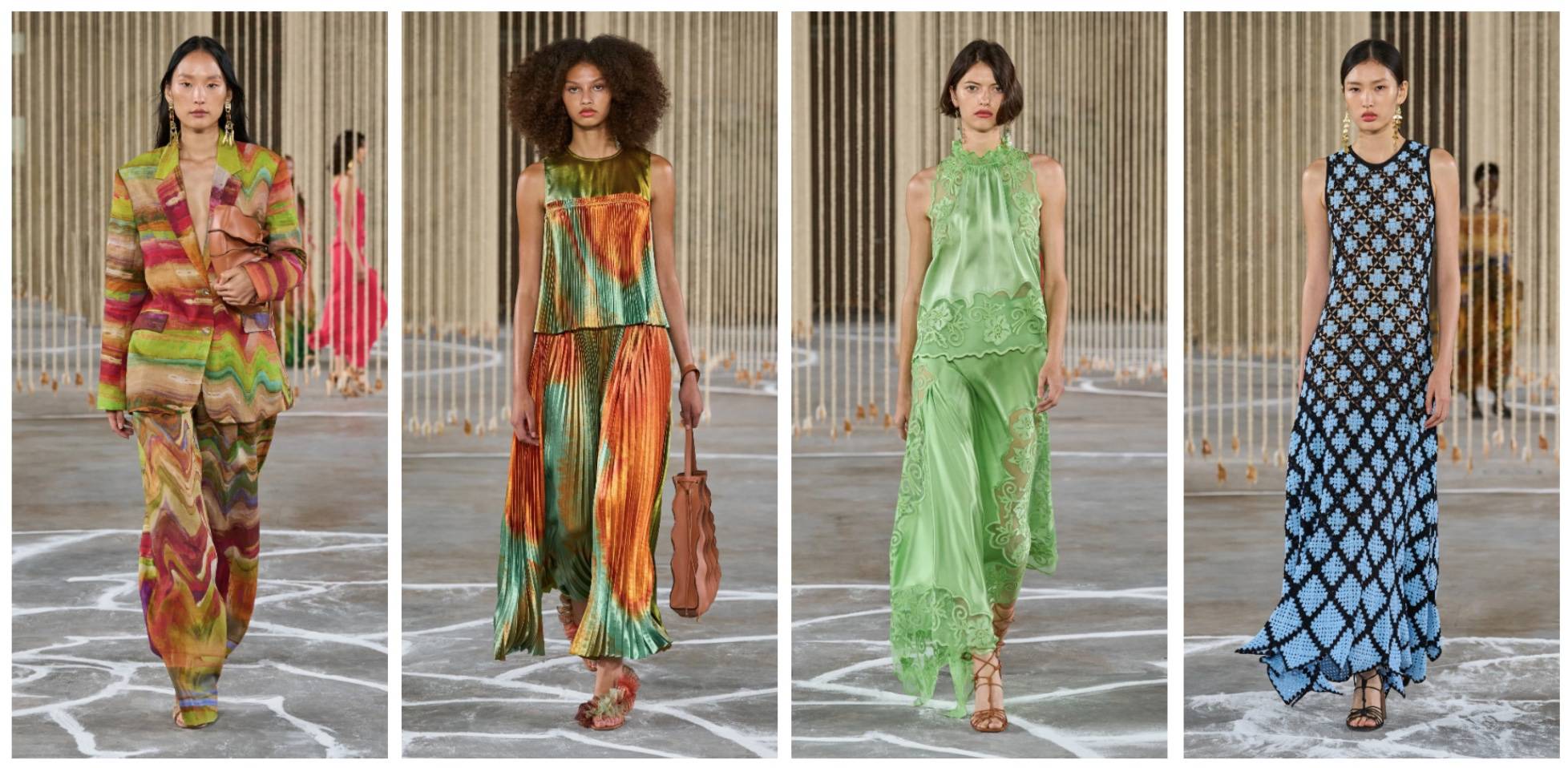 The runway show embraced a fresh carefree spirit that felt different from Ulla's previous shows. I was especially captivated by the lace separates, hand-knitted pieces, metallic pleating, and the bold colors in her suiting. For over 14 years, we've witnessed Ulla's collections evolve in harmony with our customers, making it a delightful journey to behold.
Proenza's Spring 24 collection favored the brand's classics, which felt less seasonal and more timeless. Some standout moments included: jackets over crochet dresses, great separates (including double denim pants and jackets), and utility belts paired with denim and trousers.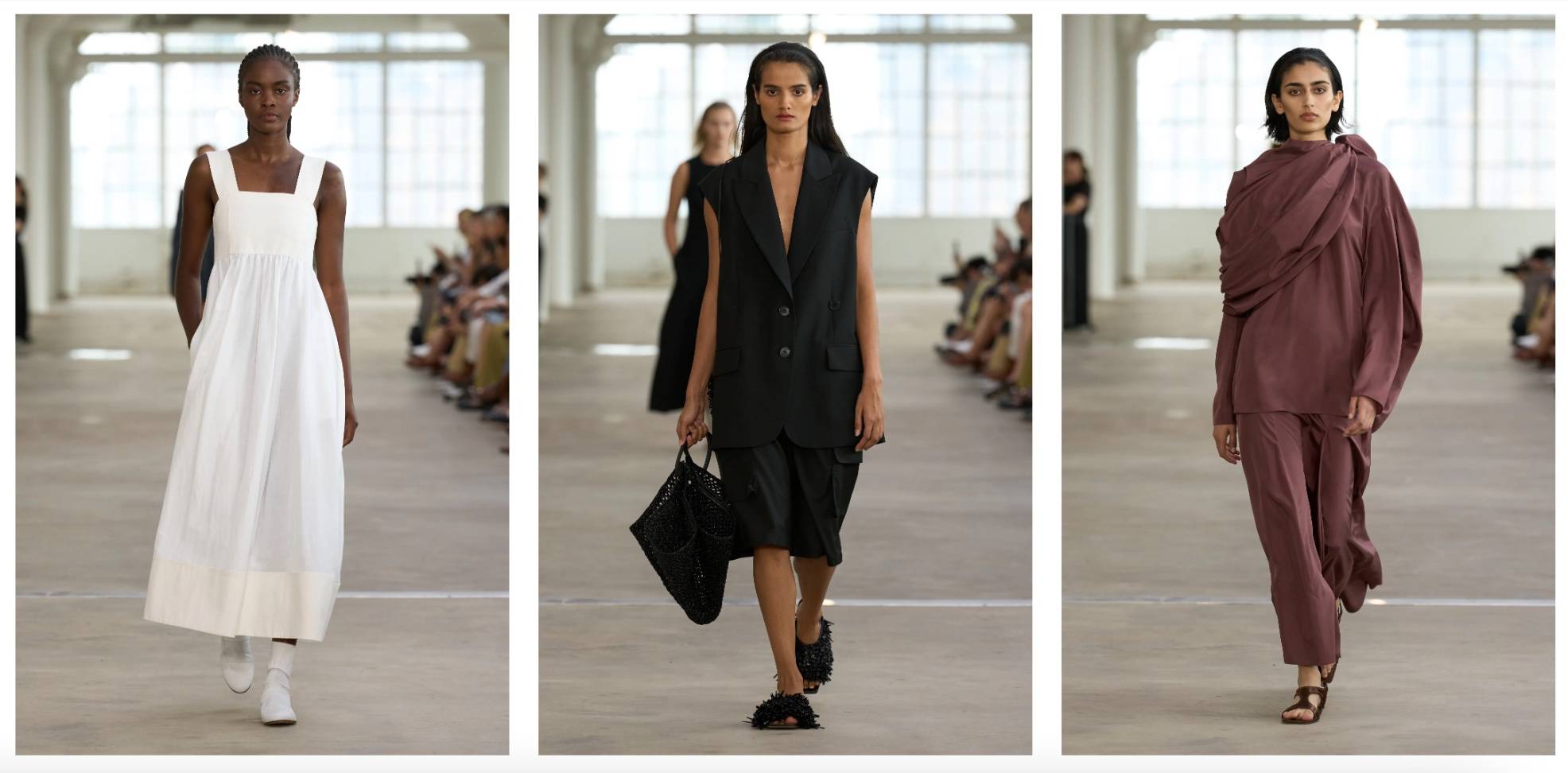 Tibi's Spring 2024 runway collection epitomized the essence of cool girl chic; the confidence and ease of the full collection was so appealing and evident. The show featured the signature relaxed suiting that Tibi is renowned for, perfectly embodying a blend of sophistication and ease. The collection also showcased great denim pieces, strong monochromatic ensembles, and oversized woven bags to complement the looks – adding a modern and casual edge.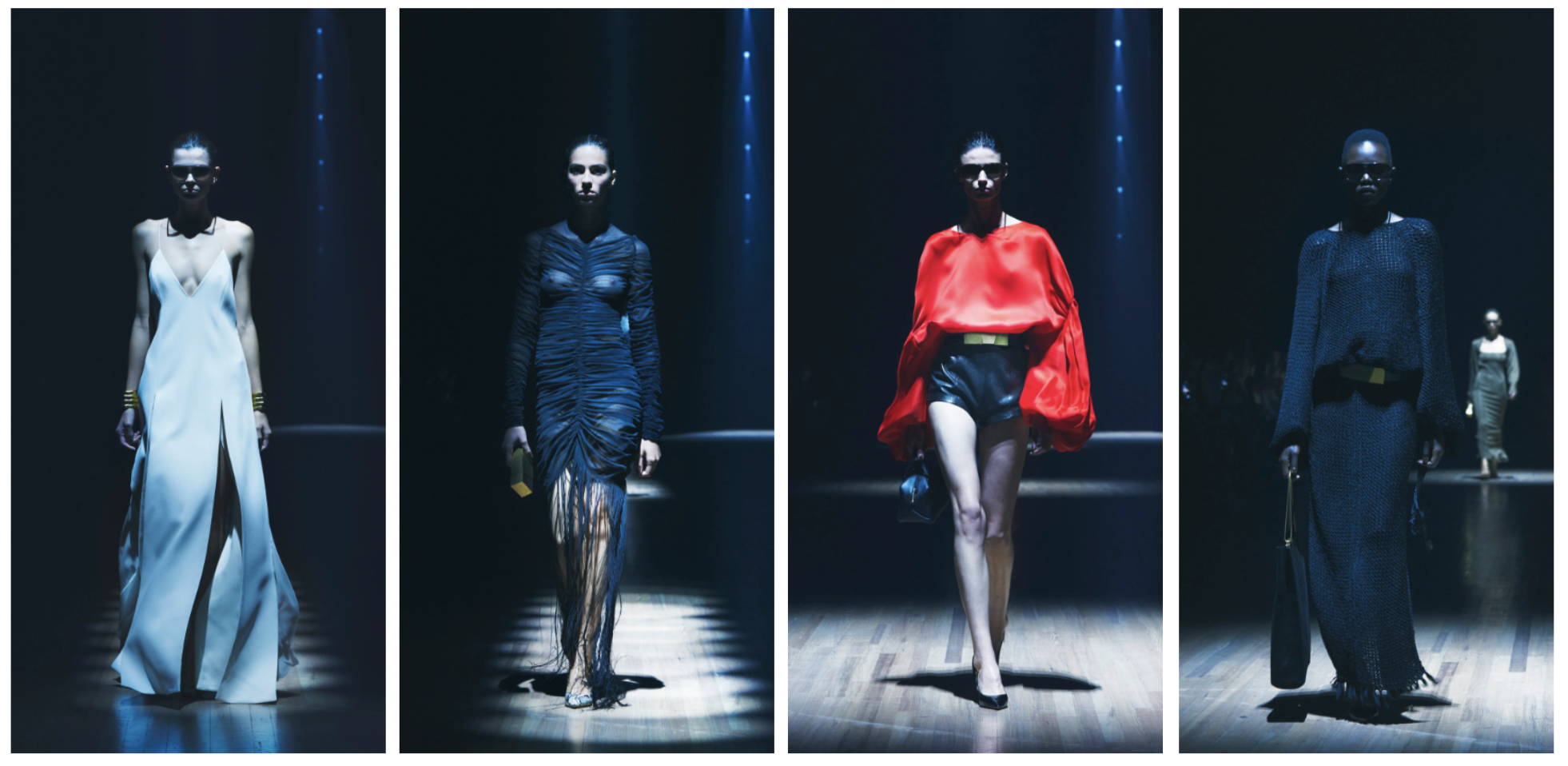 Khaite's runway show was an unforgettable experience, enriched by its captivating music and atmosphere. The collection included striking elements like full-sleeve tops with micro shorts, chiffon dresses with pin-tucked waists, and versatile weekender bags tailored for a woman on the go. High-waisted leather trousers and pristine white dresses looked effortlessly and chic for Spring. Crisp whites, classic blacks, taupes, and vibrant reds exuded a timeless a color palette for Spring. Khaite's skillful juxtaposition of soft and masculine elements, harmoniously blending billowy silk blouses and pin-tucked organza dresses with edgy motorcycle jackets and impeccable tailoring always keeps us wanting more. This collection embodied the quintessential Khaite spirit, radiating a fierce and confident allure on the runway.
After a 2-year break, Rachel Comey returned with her iconic fashion and artistic flair, featuring butter-yellow dresses with oversized blazers, and effortless separates.
Altuzarra's Spring 2024 collection was one of the best of NYFW. The beautiful tulle dresses, grey knits paired with chiffon skirts, and stunning jackets were particularly standout moments. An overall nod to 90's Prada's was also evident, infusing a nostalgic yet modern appeal into the collection.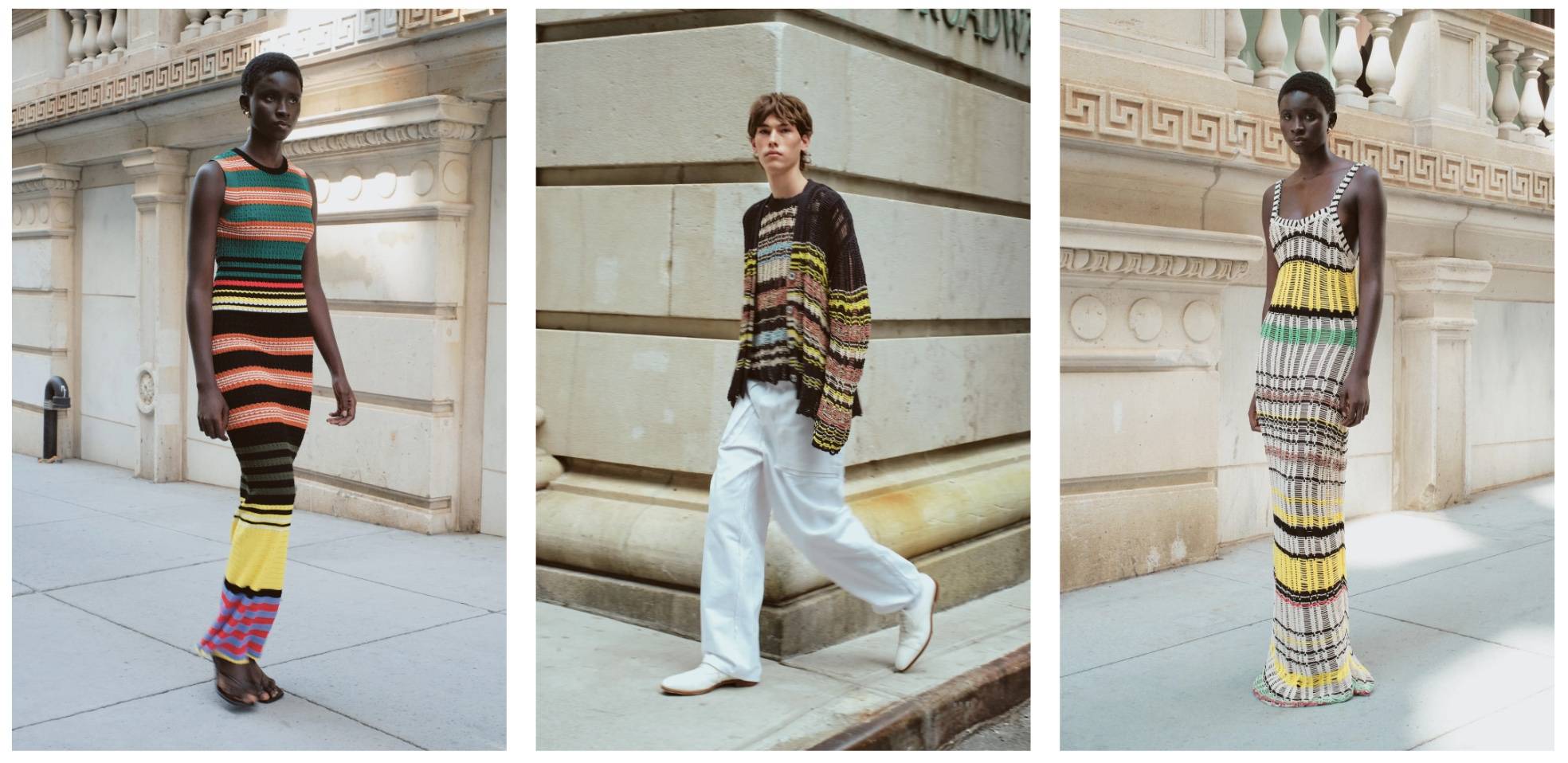 Zankov's collection showcased covetable knits, gender-fluid layering, and maxi-length cardigans that pair beautifully with dresses and separates. The maxi length knit dresses were especially striking.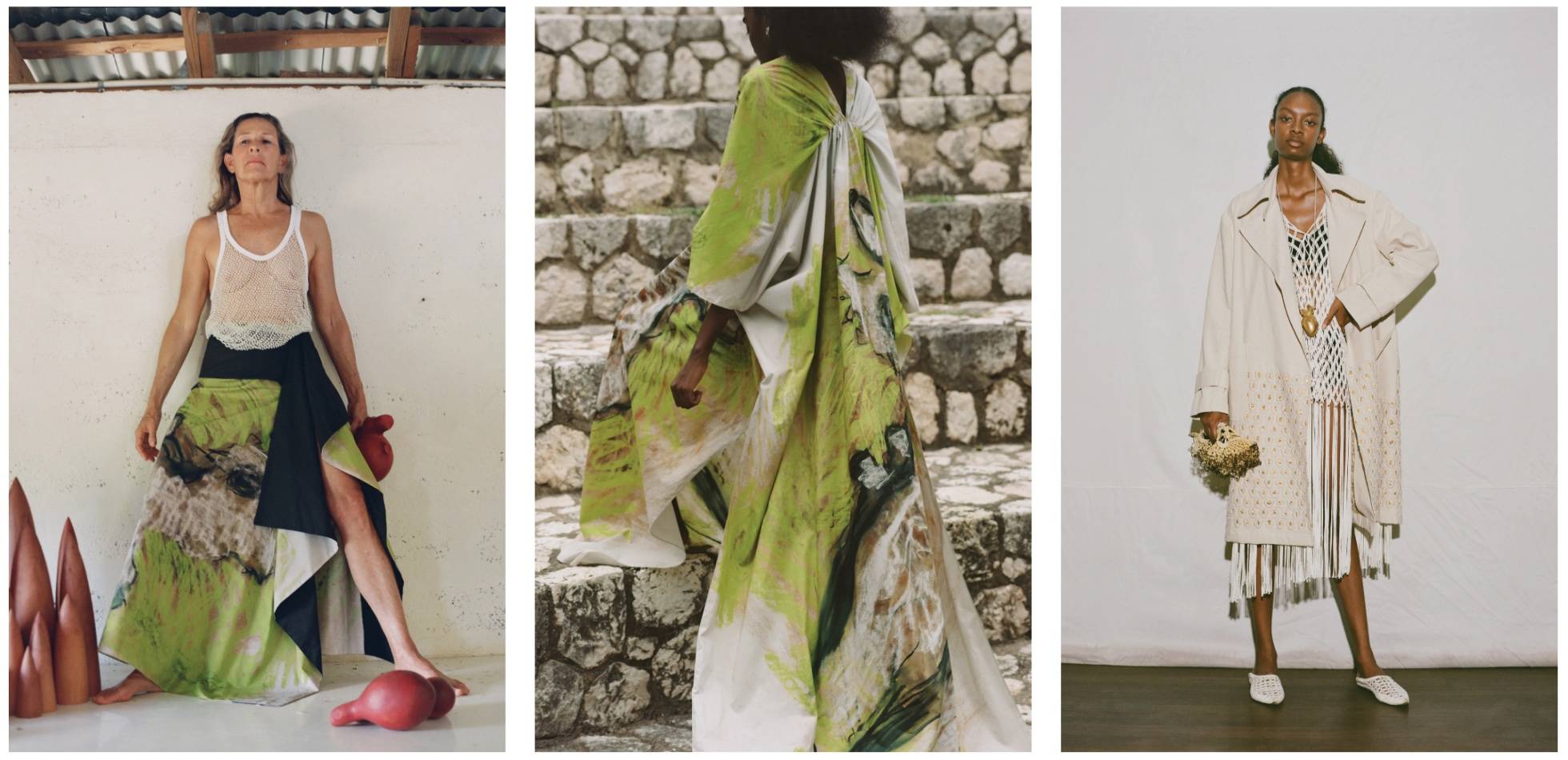 Diotima's NYFW presentation was one of the top highlights of the week. The collection radiated a distinct Caribbean flair, infusing a palpable sense of sensuality and allure. Rachel Scott, the creative genius behind Diotima, set the tone for the upcoming season with a striking juxtaposition of oversized shirting alongside her signature crochet creations, as well as stunning hand beaded and fringe dresses. The presentation also boasted two remarkable firsts for the brand: an extraordinary black gown with crochet detailing and a collection of thoughtful shoes paired with the looks. Overall, Diotima's NYFW presentation left an indelible mark on the city's fashion crowd, fusing Caribbean warmth with high-fashion allure and innovation.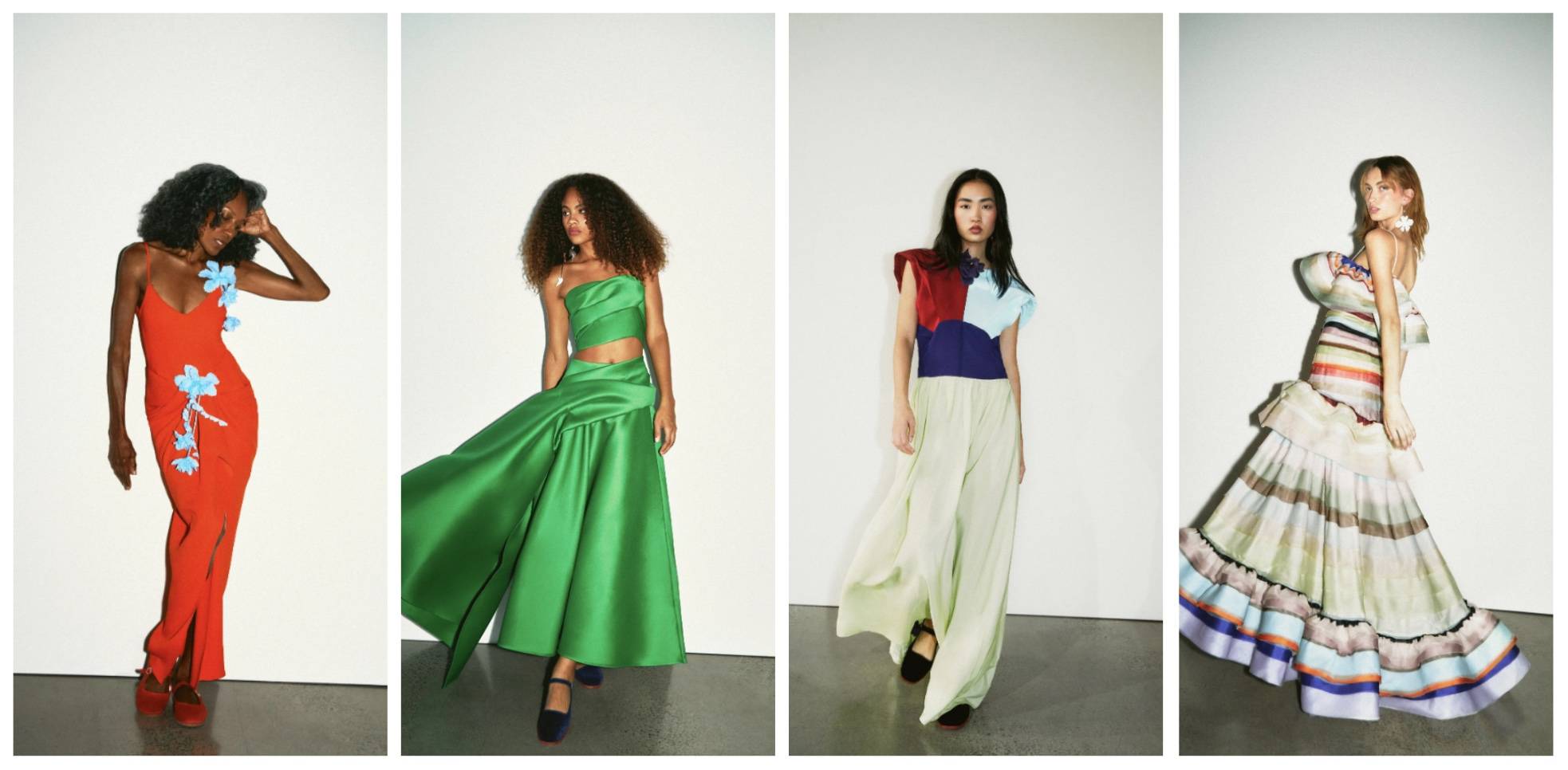 Rosie Assoulin's collection was a delightful array of lively dresses in vibrant hues, perfect for events and soirées. Her presentation radiated an airy and effortless charm, a signature of her renowned exuberance in playful colors and whimsical proportions.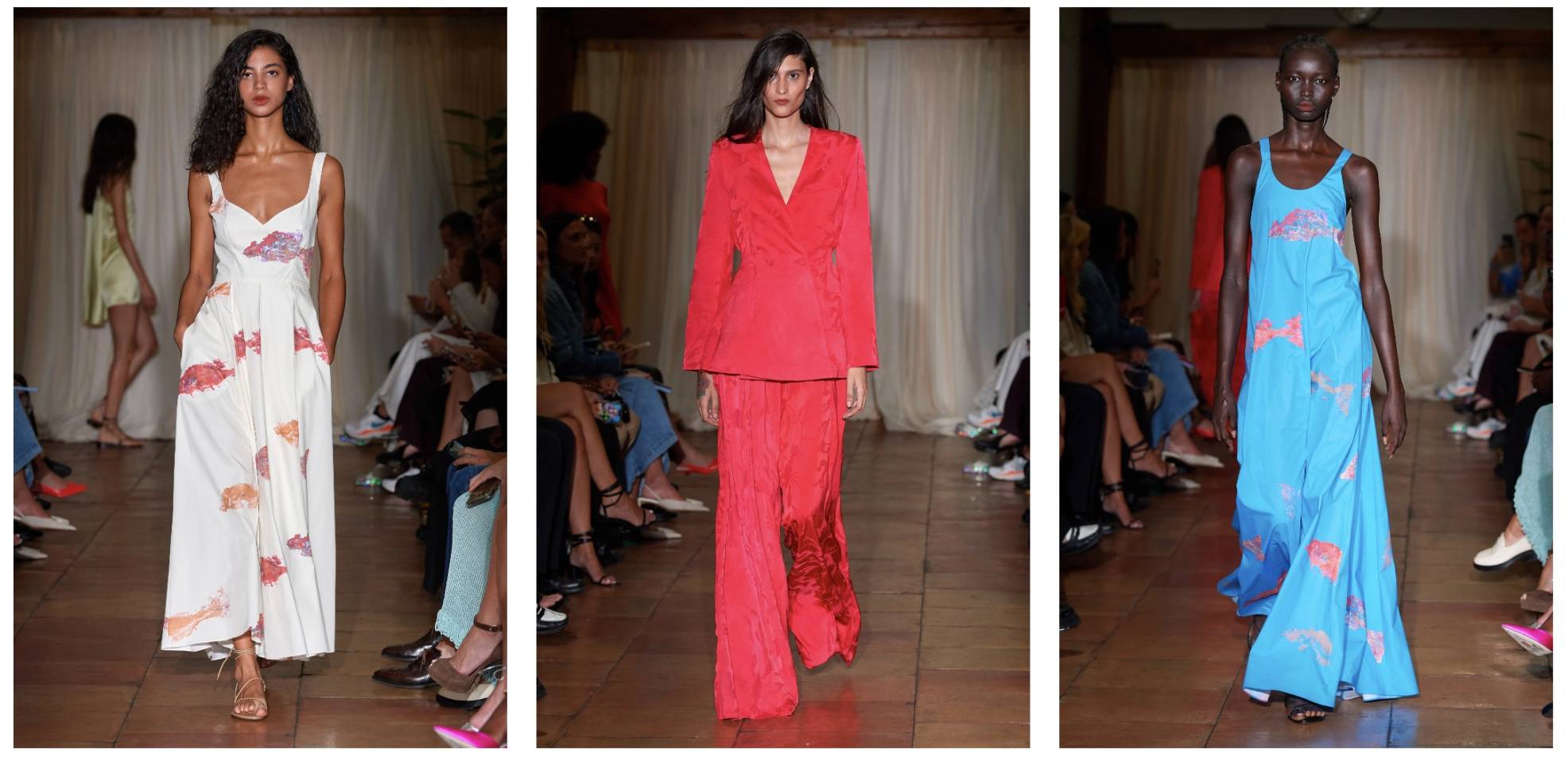 This collection embodies the essence of carefree summer adventures, seamlessly blending comfort and allure. Fun cotton prints stole the spotlight, adorning maxi and midi dresses with captivating abstract and sea creatures.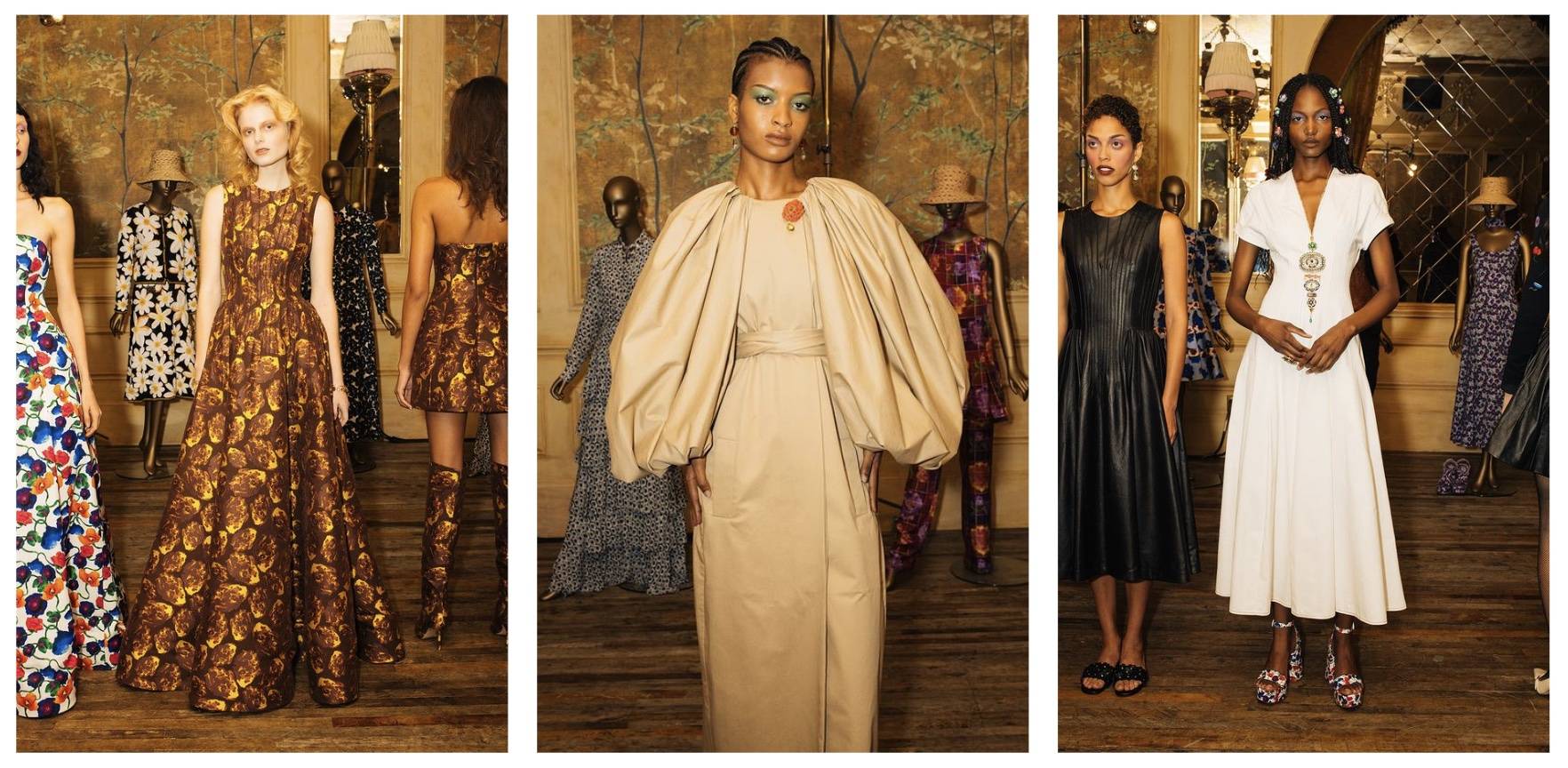 Cohen's collection showcased breathtaking cape dresses, a signature design aesthetic of the brand, adorned with his iconic and mesmerizing prints. The presentation was also characterized by remarkable and thoughtful shapes that complemented the overall visual appeal. An environmentally conscious approach was evident, with a focus on minimizing waste by utilizing remaining fabric for innovative hair pieces. This thoughtful use of materials demonstrated Cohen's dedication to sustainable fashion practices, adding a distinctive touch to an already impressive display.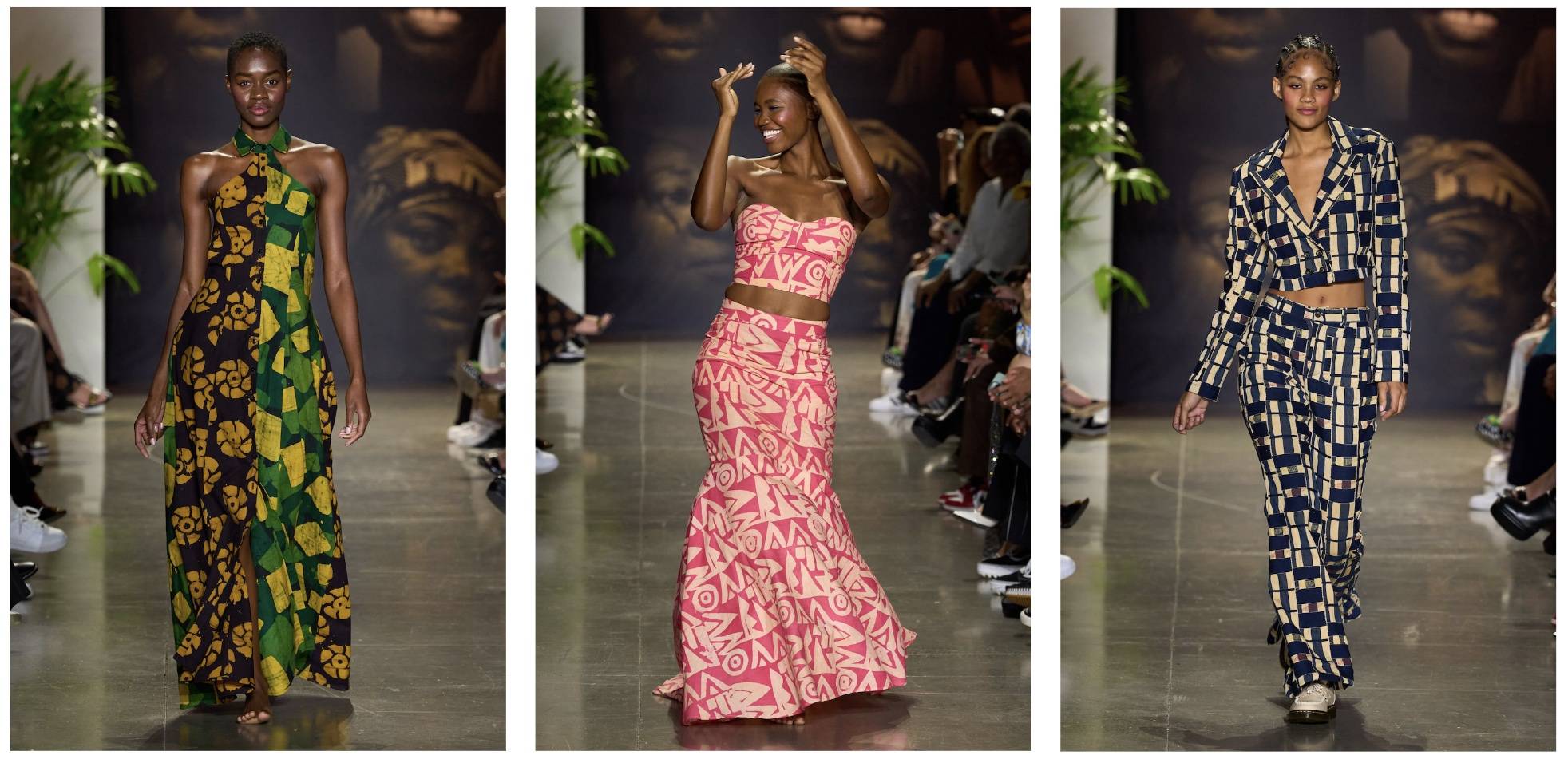 Studio 189's runway show exudes a joyful celebration of life, with its colorful palettes symbolizing a captivating link between Ghana and its diaspora in the States. It was a heartwarming moment to see all the artisans behind the brand as the show's mural backdrop.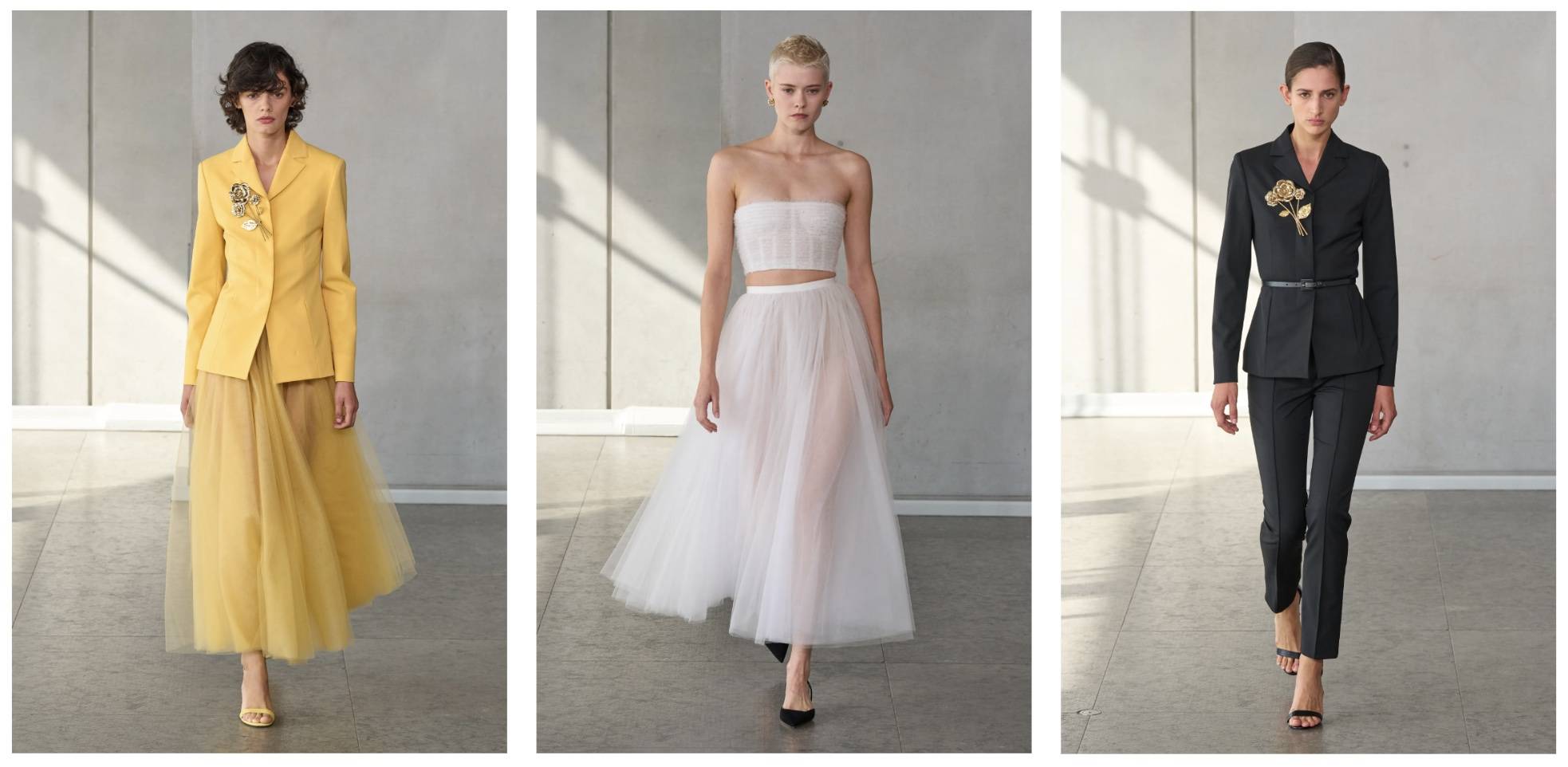 Carolina Herrera's Spring 2024 runway show was a celebration of elegance and style, featuring tulle looks that gracefully floated down the catwalk. Jackets were also standout. They were tailored to perfection, and added a touch of refinement and versatility to the overall collection, complementing the ethereal tulle creations seamlessly.