THROUGHLINE: An Art and Culinary Experience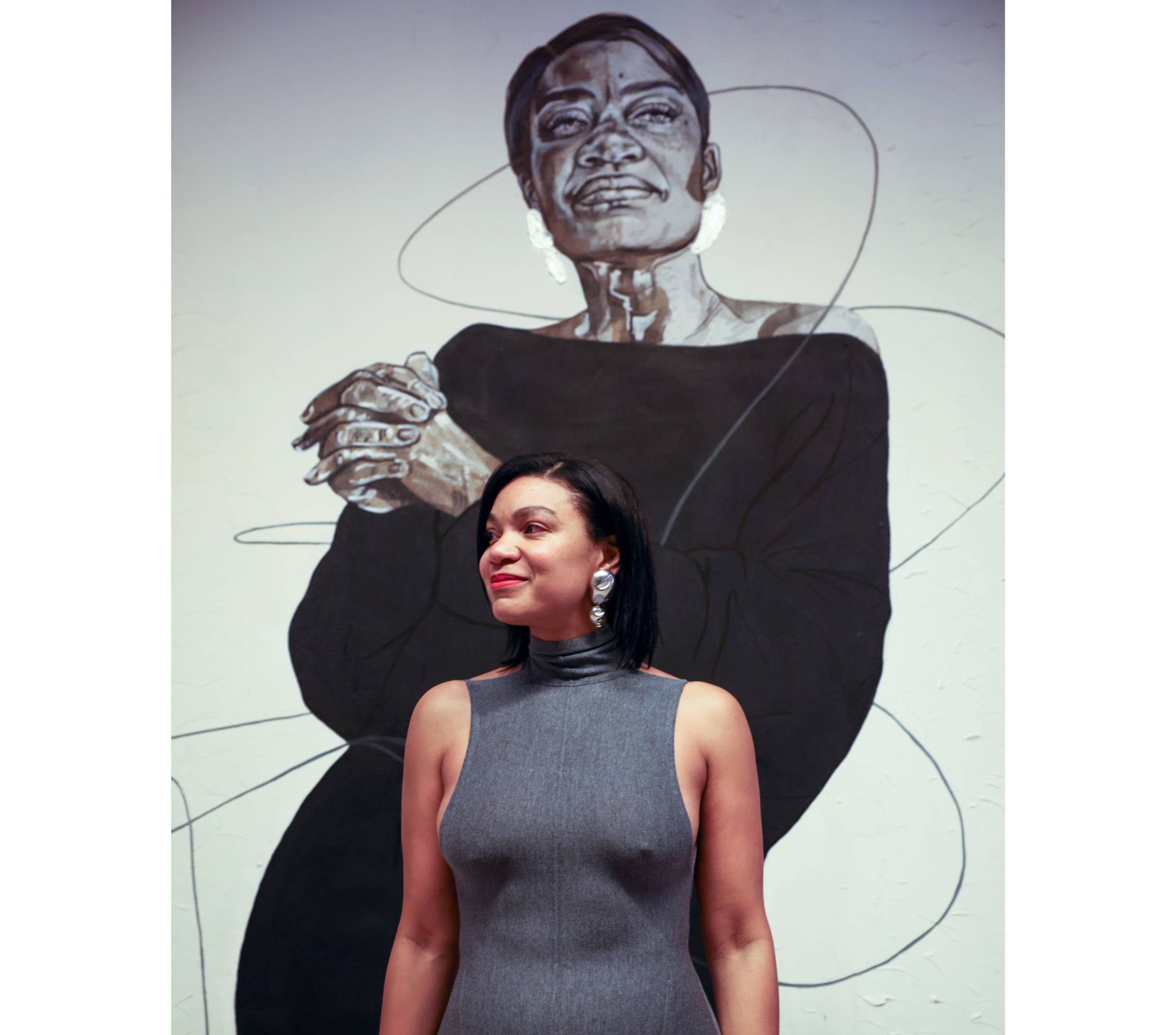 It was an absolute joy to witness our founder Sherri McMullen being honored last week alongside twelve other influential female change agents in Oakland at THROUGHLINE: An Art and Culinary Experience. Since the exhibit's opening on November 3rd, this incredible showcase has served as a platform to honor the intrinsic creativity and community that characterizes Oakland. The immersive experience orchestrated by Xavier Cunningham unfolded seamlessly through photography by Brandon Ruffin, paintings by Taylor Smalls, poetry by Michael Wayne Turner III, songs by Mara Hruby, and culinary arts by Last Supper Society.
Sherri's impactful presence in the Oakland community was beautifully conveyed through two remarkable artworks, complemented by curated music and culinary pairings. Her feature in the THROUGHLINE project was a natural fit as McMullen's legacy of remarkable success has spanned over 16 years and has been an irrefutable influence on the Oakland community as well as the broader global fashion industry. Sherri remains fervently dedicated to shaping the fashion landscape with her latest endeavor, Beyond M, an incubator program designed to nurture emerging brands and provide access and avenues for their long-term success. As she forges ahead, Sherri envisions her influence serving as a beacon for Black and Female entrepreneurs, imparting essential knowledge on navigating the complex terrain of starting a business and securing investment, a mission all the more crucial in a landscape where funding for Black Female founders is limited to less than 1%.
Congratulations to Sherri McMullen and the women honored in this special THROUGHLINE project: Dr. Akilah Cadet, Ashara Ekundayo, Elisha Greenwell, Goapele, Joyce Gordon, Kai Frazier, Kalkidan Gebreyohannes-Royster, Niema Jordan, Rachel Wolfe-Goldsmith, Robin McBride, Swan Dotson, and Tanya Holland. Bravo to all the remarkable artists and talents that worked on this project, as they thoughtfully crafted every element of the experience to keep each woman featured and their story in mind. The THROUGHLINE experience is showing at 1500 Broadway in Oakland and is open to the public until November 16th. We wholeheartedly encourage everyone to experience it firsthand.