Christopher John Rogers Editorial
McMullen x Christopher John Rogers x All the Pretty Birds
A behind the scenes look of our editorial day with Founder and CEO Sherri McMullen, Designer Christopher John Rogers, Co-Founder David Rivera, and Founder of All The Pretty Birds Tamu McPherson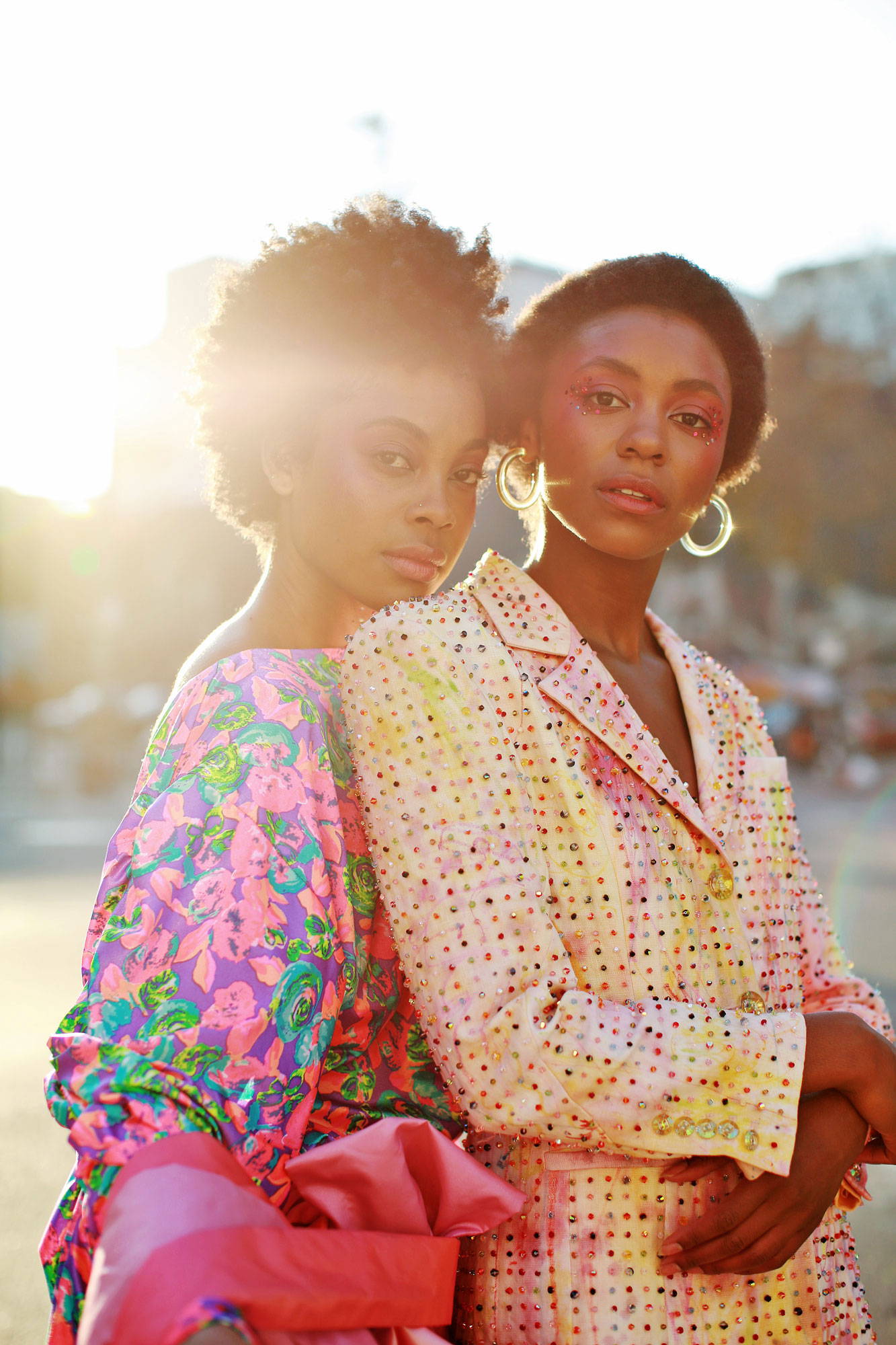 Acclaimed designer Christopher John Rogers, and Co-Founder David Rivera, traveled to Oakland for three days of events in collaboration with McMullen and All The Pretty Birds. The 26-year-old prodigy designer born in Baton Rouge, Louisiana and now based in New York, is renowned for his voluminous silhouettes in vibrant monochrome hues and glittering Swarovski embellished separates. Fresh off the heels of winning the 2019 CFDA Fashion Fund award, Christopher and David launched the eponymous brand's first Trunk Show with McMullen and joined us for a celebratory dinner experience. The group also collaborated on an editorial to launch the Spring 2020 collection.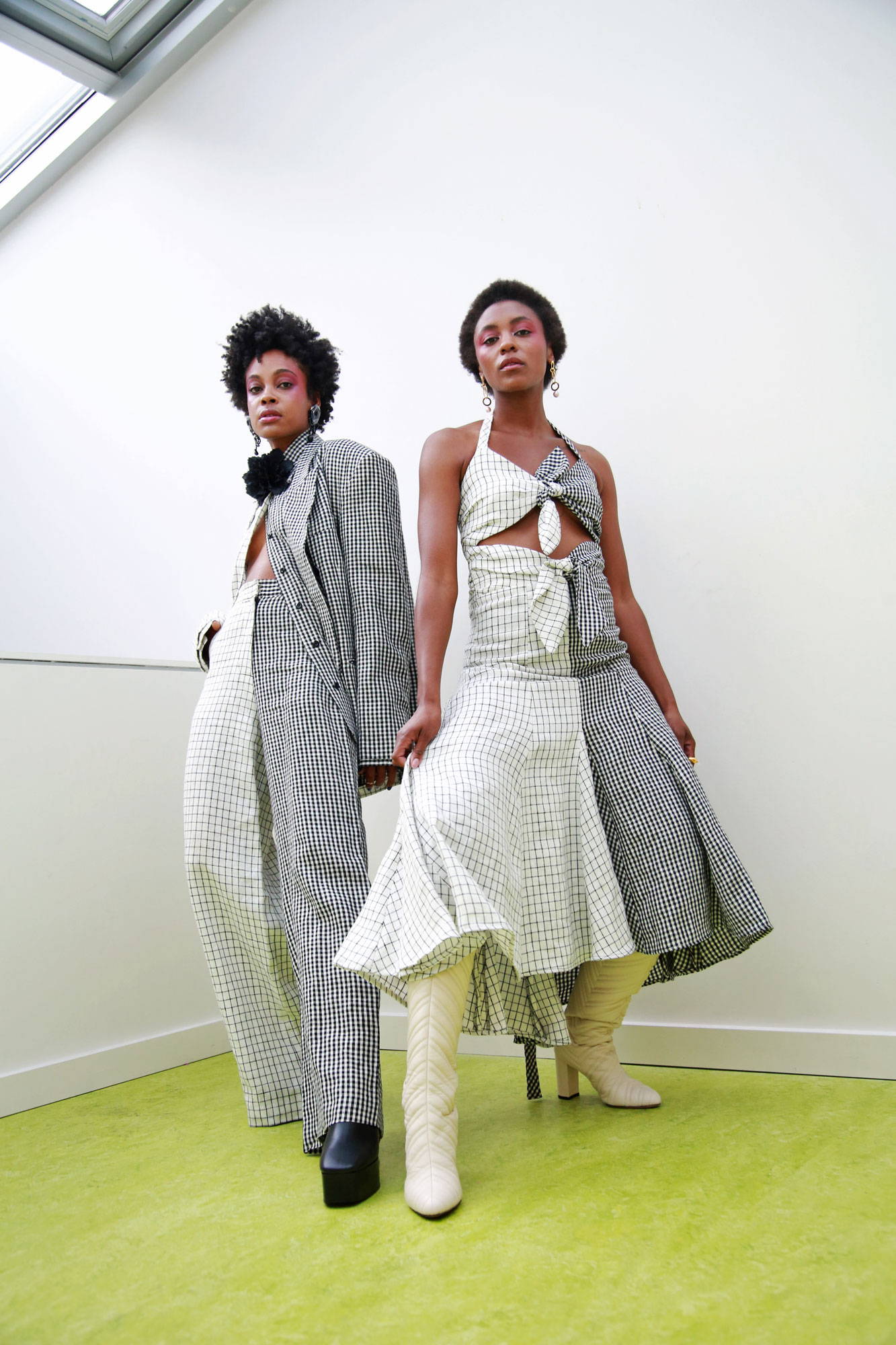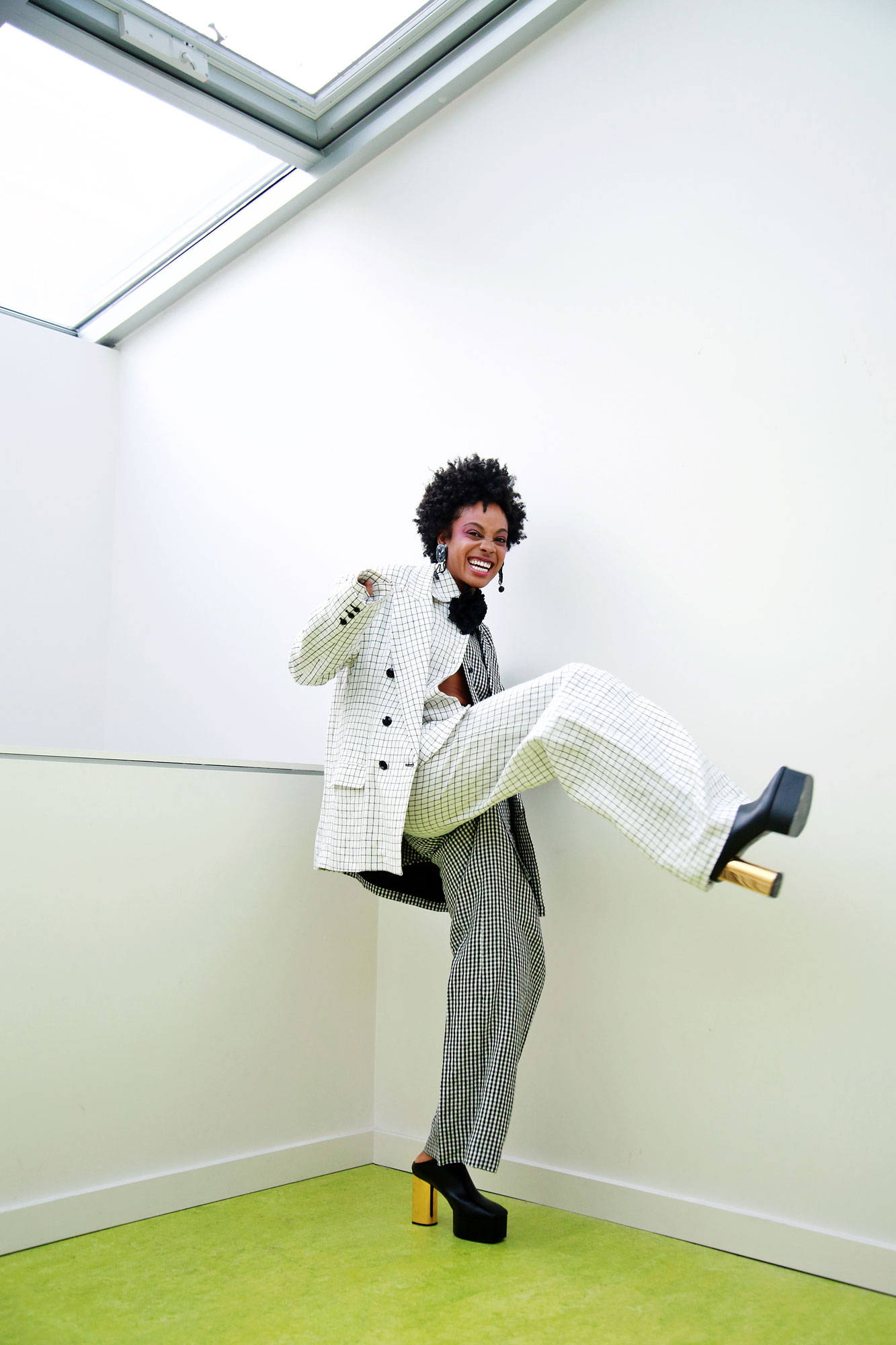 Tamu McPherson, Founder of All the Pretty Birds, was fresh off of a flight from Los Angeles, ready to capture this editorial with Christopher John Roger's Spring 2020 creations. Tamu was born in Jamaica, raised in New York, and now resides in Milan. Her impressive resumé includes photographing for Glamour.it, Editor-in-Chief of Grazia.it, contributing to top fashion publications around the world, and founding an online community for multicultural audiences — All the Pretty Birds. 
Christopher John Rogers, Sherri McMullen, and Tamu McPherson sat down with Fredia and Jena, of the Oakland based Podcast — 'It's A Look.' As prominent Bay Area voices and tastemakers, Fredia & Jena excel in executive producing multimedia content, modeling for commercial and editorial campaigns, and hosting experiences for live crowds. Fredia and Jena are passionate about sharing their thoughts on creative expression, mental health, style, life events, and women's empowerment with a global audience.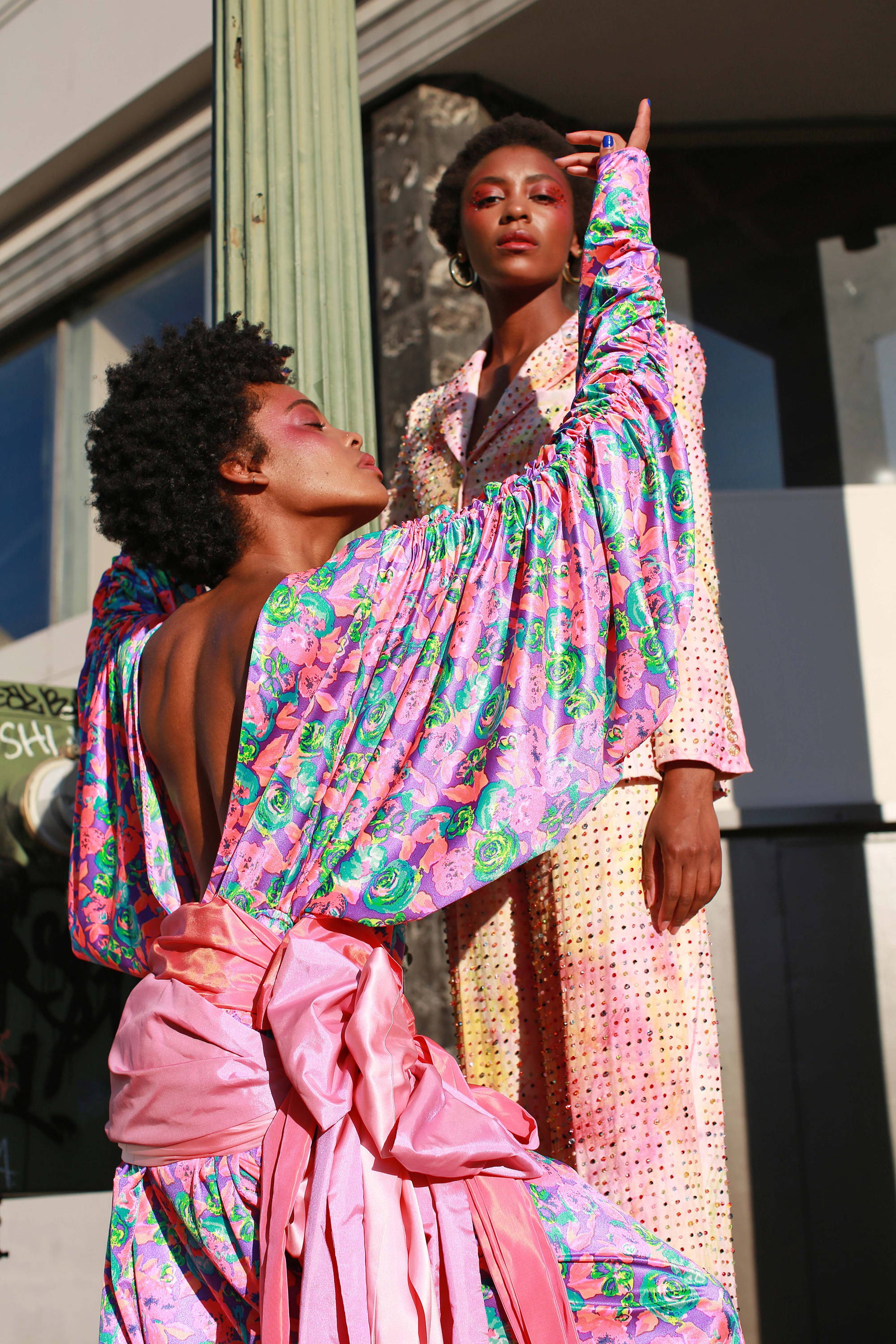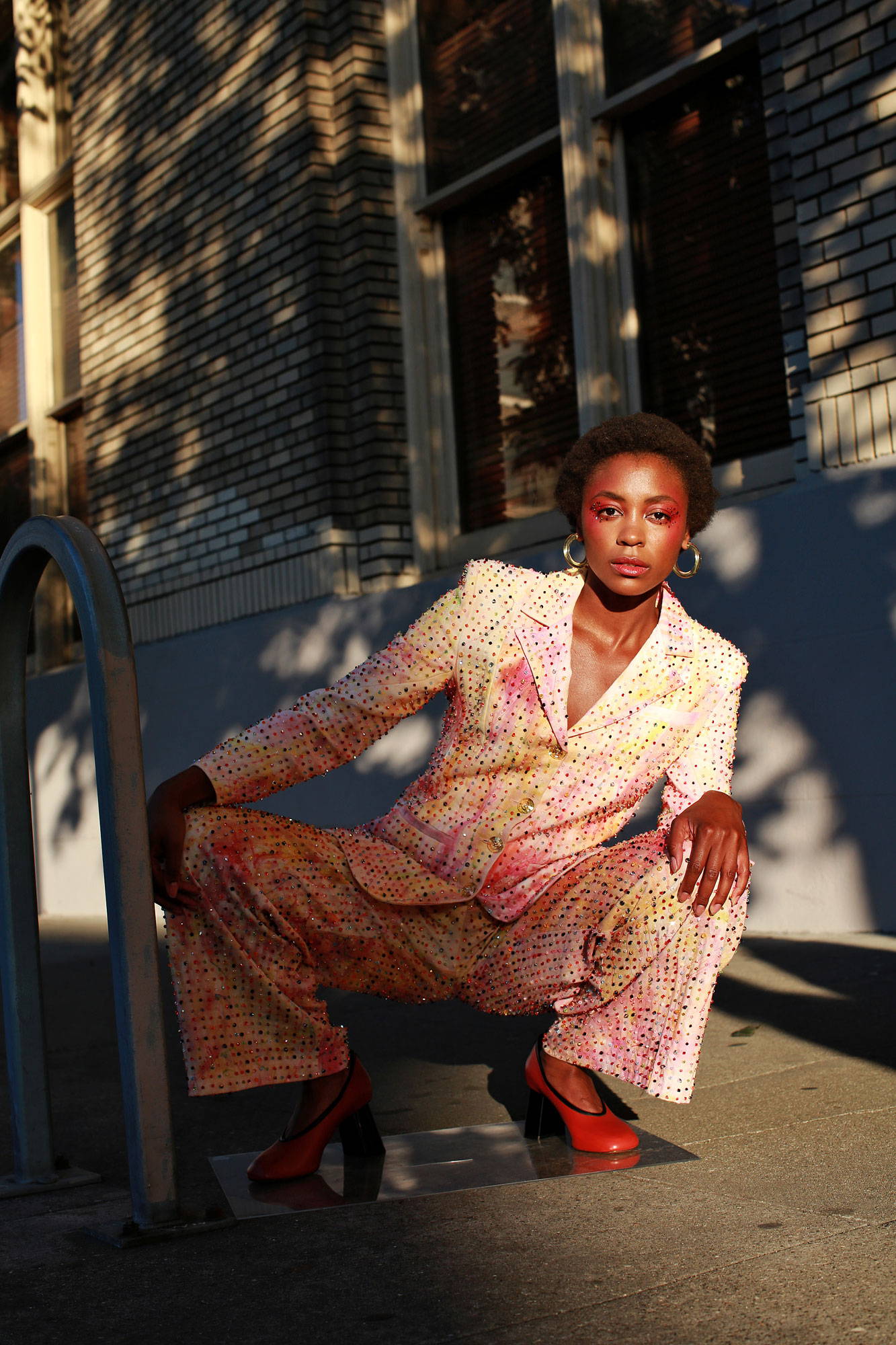 The above suit was a 2019 CFDA challenge winner, made from deadstock linen using hand-dyed, natural dyes. Each genuine Swarovski crystal bead was hand embroidered. 
Volume 22 of the It's A Look Podcast couldn't drop at a better time than post #NYFW2020. The episode itself is full of pop, pizzaz, and a point of view you can only gain from conversing with three luxury fashion entrepreneurs.

In the episode, hosts Fredia and Jena sat at the feet of Christopher John Rogers, Sherri McMullen, and Tamu McPherson to discuss inspiration, starting their companies, and their first "mom, I made it" moments. Their conversation is laced with stories about each founders' humble introductions to the fashion industry, the evolution of the Christopher John Rogers eponymous line, and why Oakland has become a luxury fashion destination.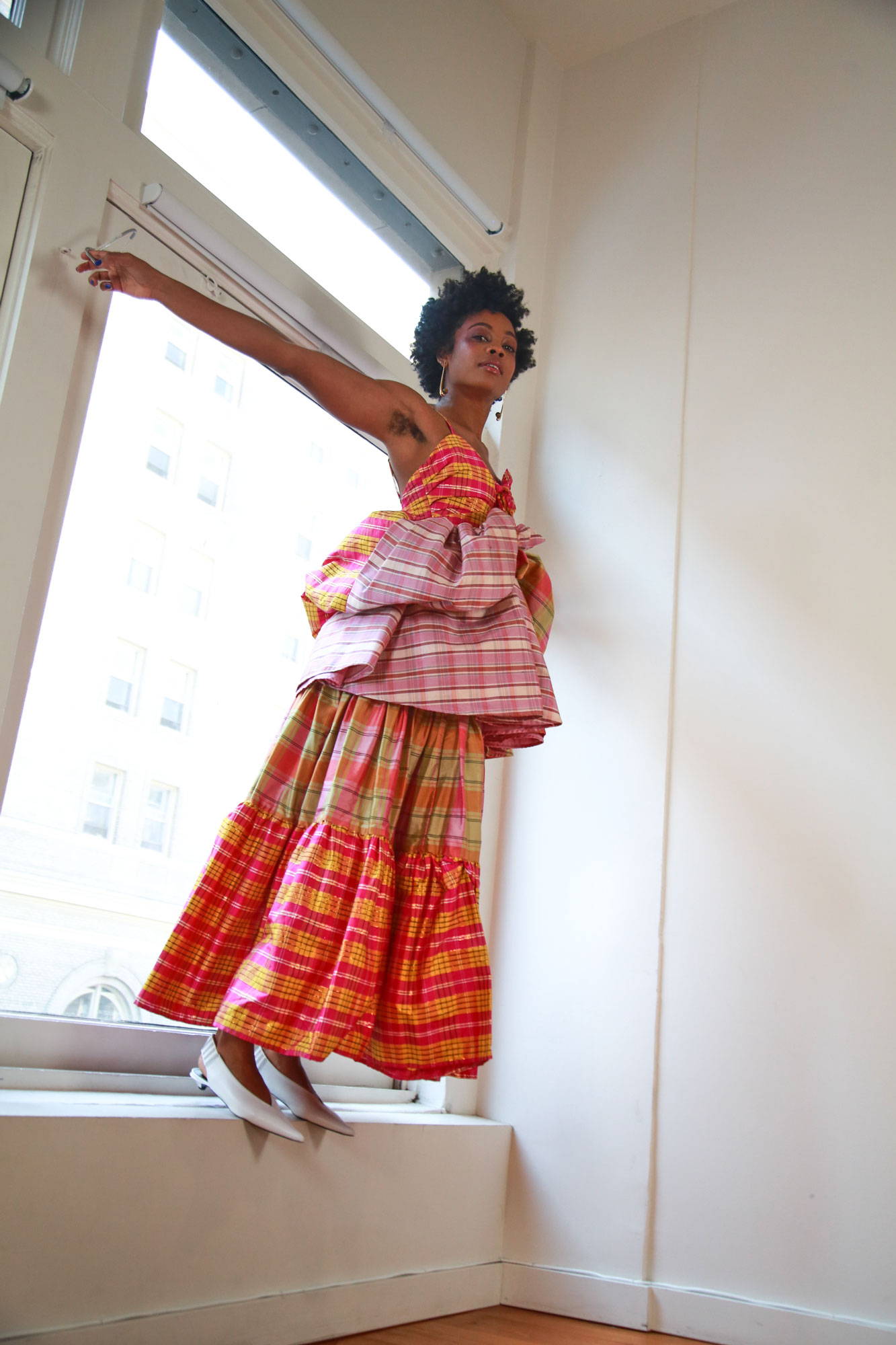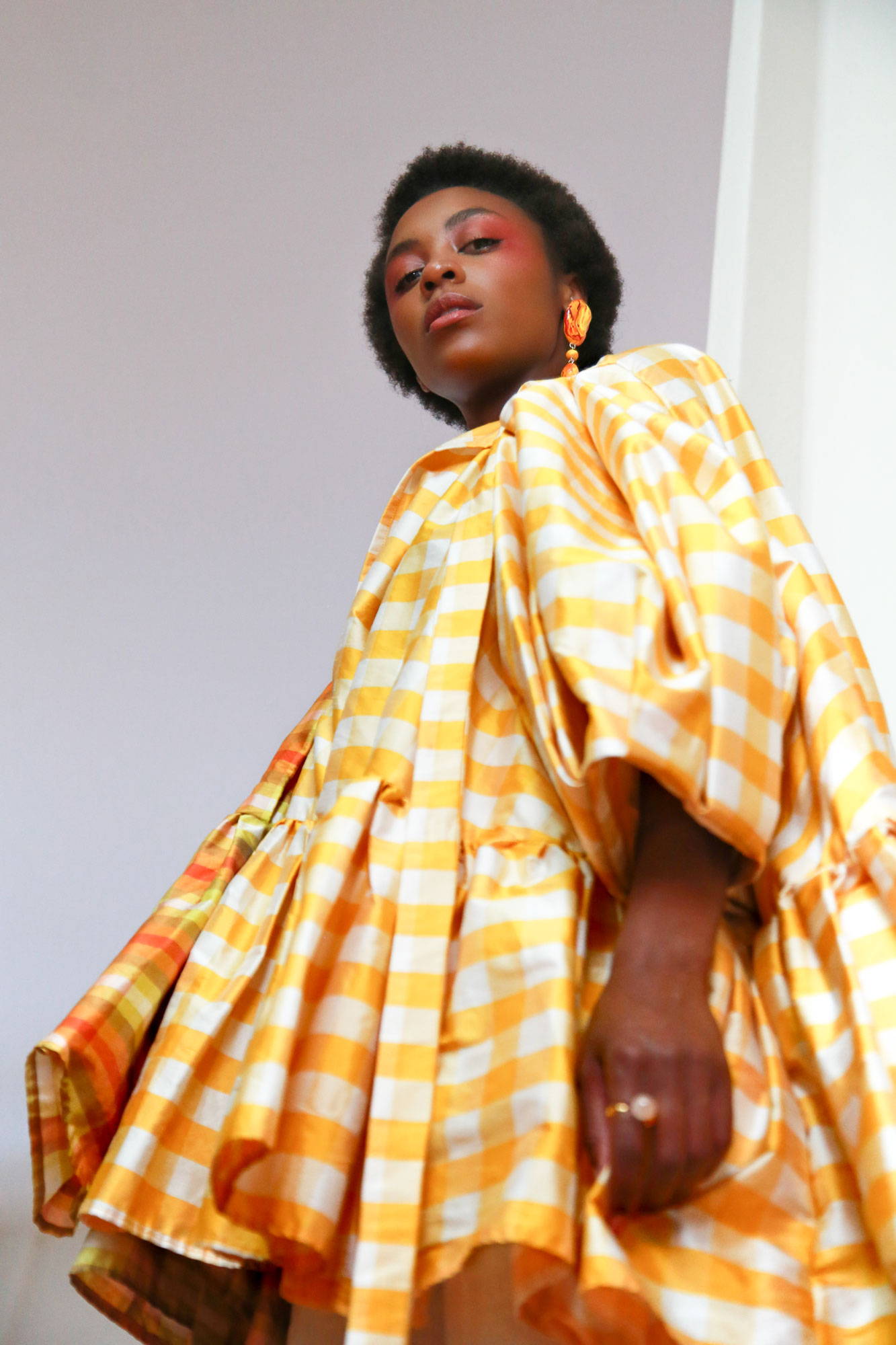 It's easy to say that the day was filled with a love for color, endless laughter, and an aura of joy. "Period," Christopher John Rogers.
Oakland Store Opening Ribbon Cutting
McMullen Oakland: Ribbon Cutting We are very excited to announce that the City of Oakland and Oakland Mayor Libby Schaaf commemorated a dual ribbon cutting for Sherri and Tanya Holland of Brown ...
Read more
Designer Spotlight: Khiry In honor of Black History Month, we sat down with Jameel Mohammed, Founder and Designer of emerging jewelry brand, KHIRY. See the interview below. Photography by Just...
Read more