Harwell Godfrey is a San Francisco based fine jewelry brand founded by Lauren Godfrey, with aesthetic roots in ancient textiles and ethnic patterns. We're grateful to have Harwell Godfrey as part of our McMullen community and roster of Black-owned brands. Read a below interview with Lauren, and get an inside look into the inspiration behind our new pieces at McMullen.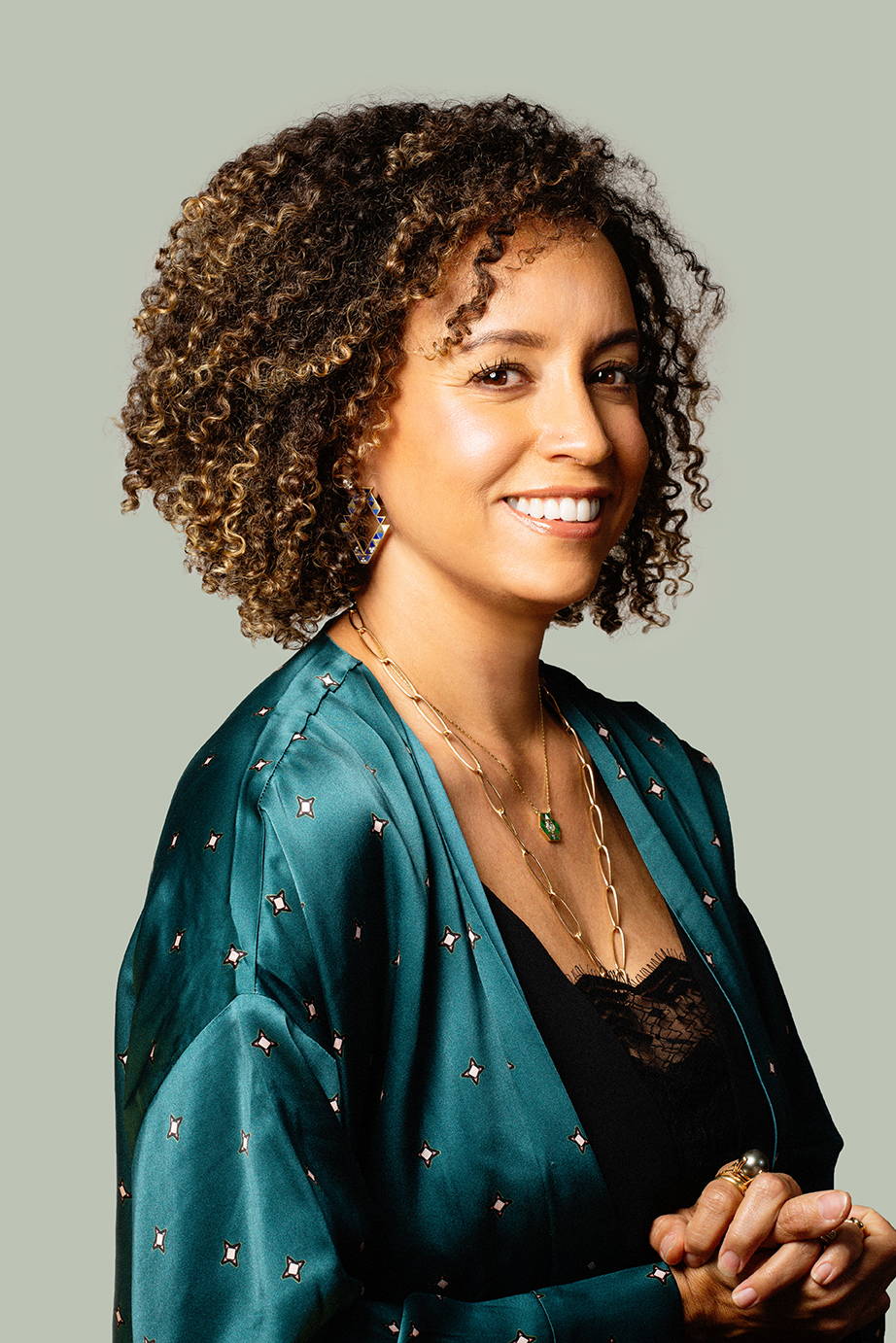 Where do you currently take inspiration from?

LG: "I find inspiration everywhere! Currently I'm very inspired by vintage African textiles and weavings - I find the way simple geometry comes together to create intricate patterns fascinating. I'm also very inspired by place - I've been spending a lot of time at my home in Sonoma and the access to nature has been very inspiring to me. "
What does it mean to you to be a black designer?

LG: "It means so much, but very importantly it means that I have a chance to model this career path for other Black creatives. We are underrepresented in the world and fashion and design, so it's important to be visible and show that there is a market for our work and point of view."
Your designs reference ancient textiles, ethnic patterns, and spiritual elements. How does spirituality influence your brand?

LG: "I am compelled by the healing nature of stones and jewelry as talismans. I am a believer in energy and that aspect of my personal spirituality does influence my work which in turn influences my brand. My pieces are all about good energy, and some of them protective energy — like my take on the evil eye."
Liquid error: product form must be given a product
How do you want women to feel when wearing your pieces?

LG: "I want the people who buy my jewelry to feel comfortable - I try to make things that are just as easily worn with jeans and a t-shirt as they are with a gown. I also hope that they feel fabulous! Many of my pieces are very bold and stand out so there's a commitment there! I hear from most of my clients that they get asked a lot about my pieces when they wear them!
Your pieces utilize precious and semi-precious stones. How do you source these pieces and what do you look for when sourcing stones?

LG: "I approach each piece I am making as a unique problem to solve. Some pieces are designed first and the stones are sourced later and some are designed around a particular stone. I look for many things when sourcing stones - quality, size, shape and color are just a few. Each stone has it's own particulars - hardness being one of them. It's important to use the right stone for certain designs."
Follow Harwell Godfrey at (@harwellgodfrey).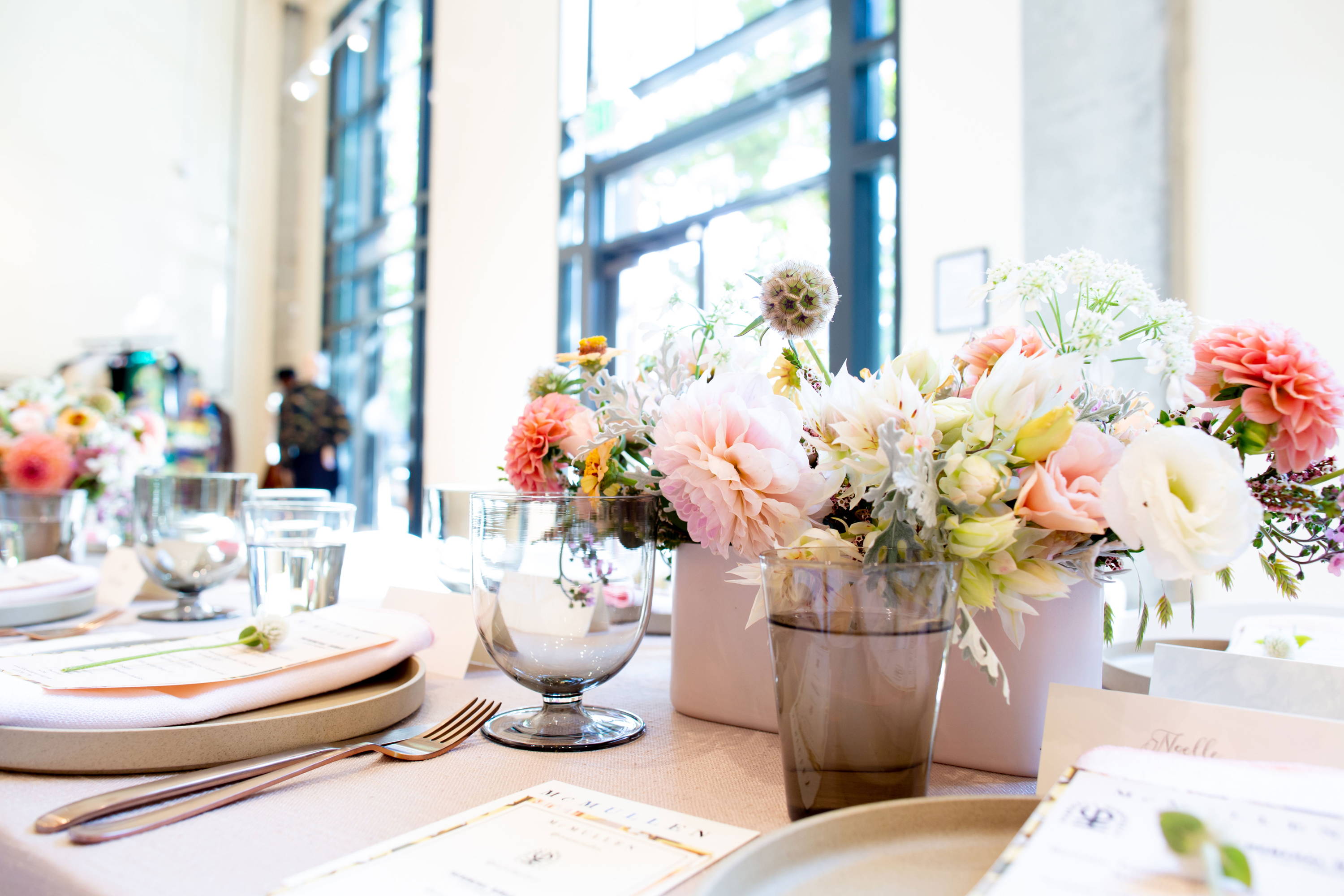 A place setting for the McMullen x Phenomenal x Harwell Godfrey luncheon, photographed by JetKat.
Meena Harris, Sherri McMullen, and Lauren Godfrey photographed at the McMullen x Phenomenal x Harwell Godfrey luncheon.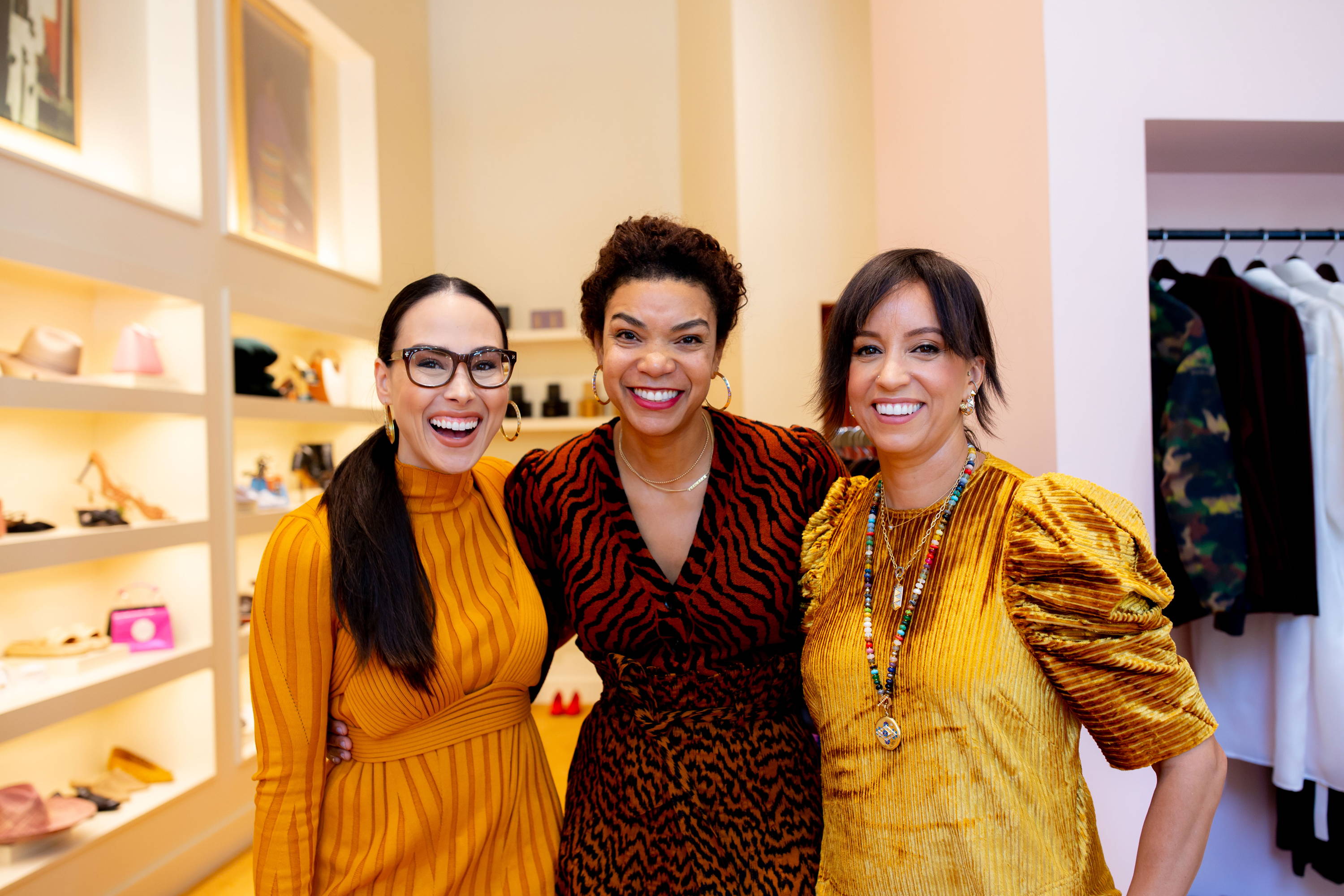 Meena Harris (left), Sherri McMullen (middle), and Lauren Godfrey (right) photographed at the McMullen x Phenomenal x Harwell Godfrey luncheon.