Christopher John Rogers Fall 2020
CFDA Emerging Designer of the Year: Christopher John Rogers
Fall 2020
Christopher John Rogers Fall 2020 runway was the most anticipated show of the season. Christopher recently won the the 2020 CFDA Emerging Designer of the Year Award, so everyone was excited to see his new collection. His pieces were captivating as they struck the audience with their vibrant colors, glistening materials, and dramatic silhouettes. Read more about Christopher's fall runway show and for some behind the scenes of Sherri McMullen's New York Market appointment with Christopher himself.
Mood board and fabric clippings from Christopher John Roger's process before his Fall 2020 show.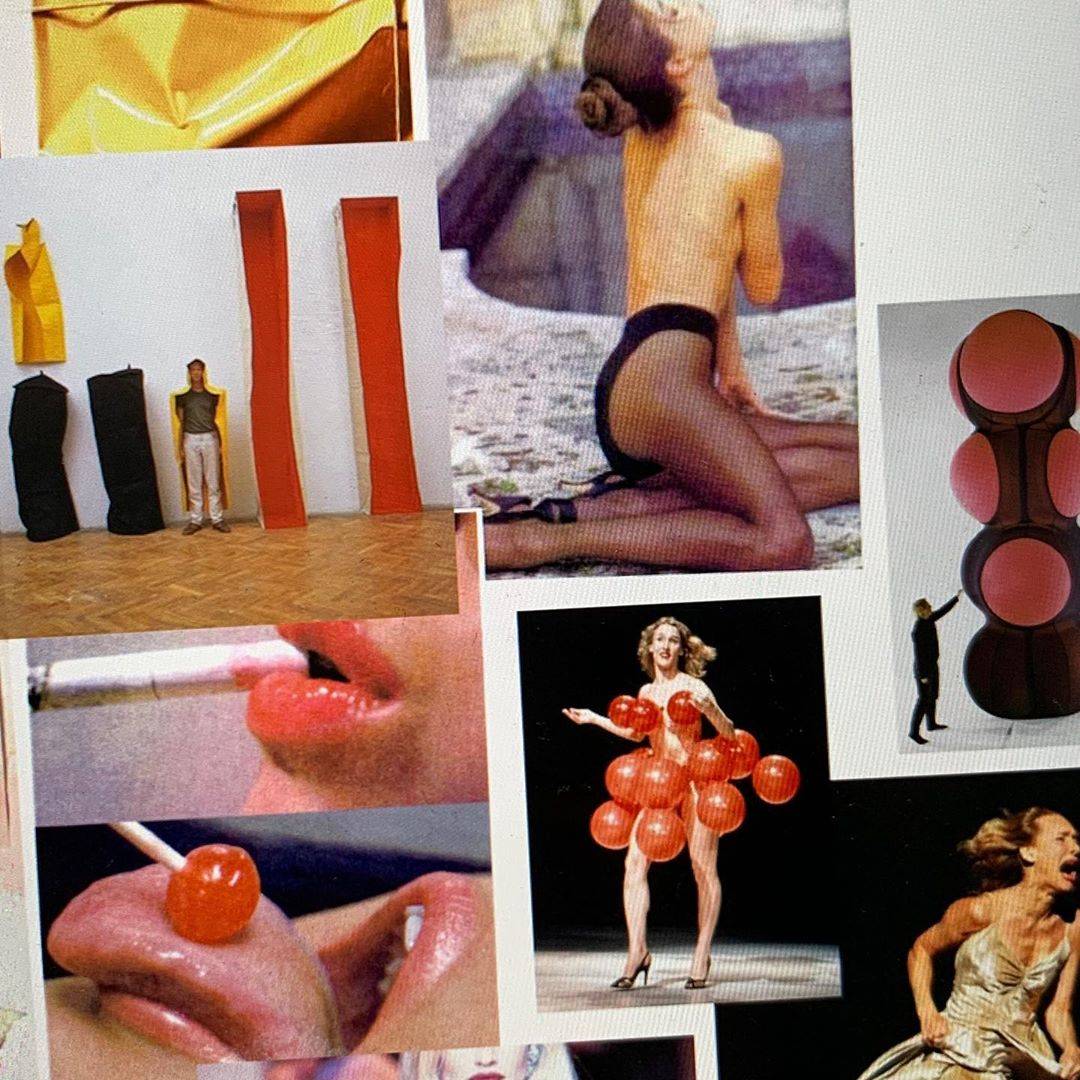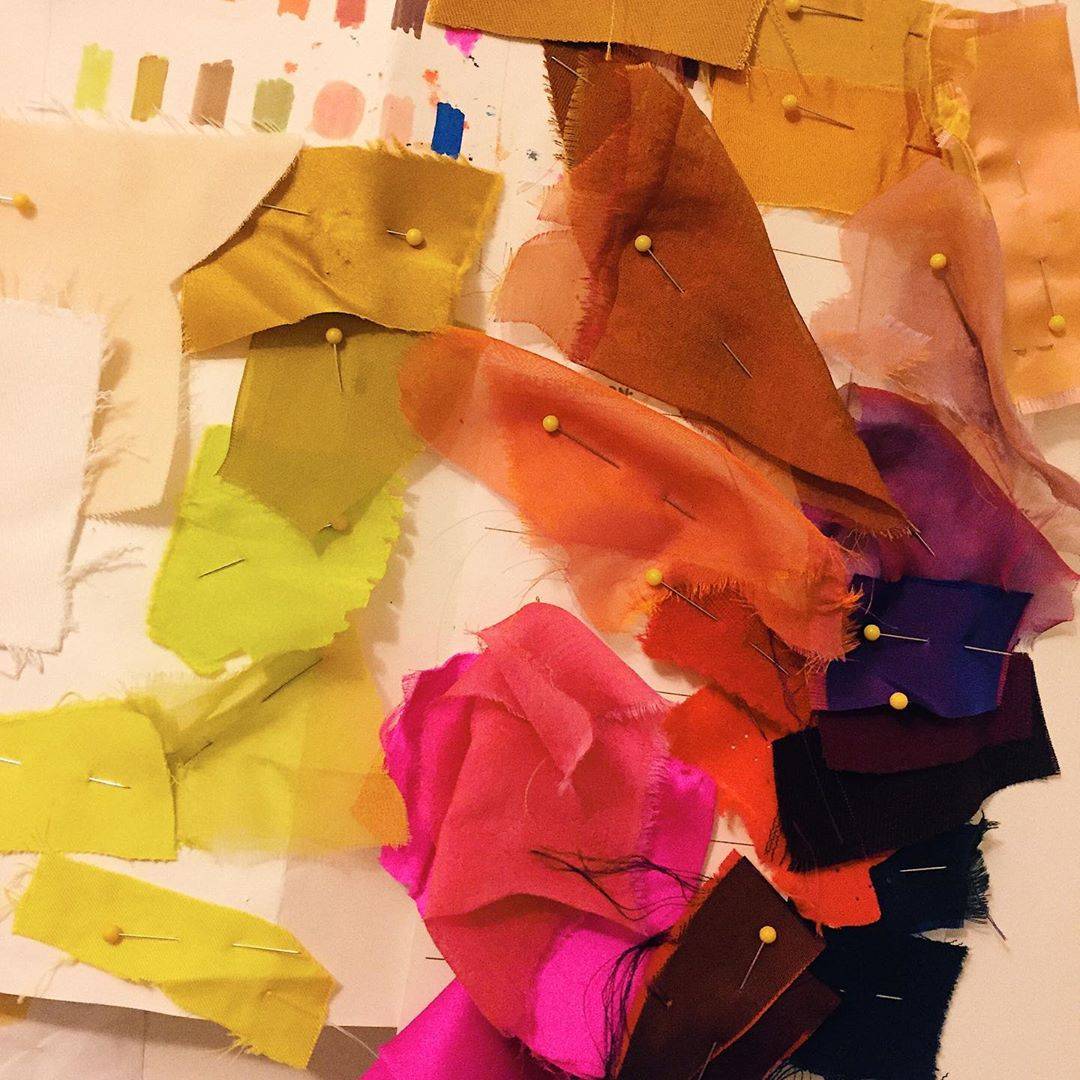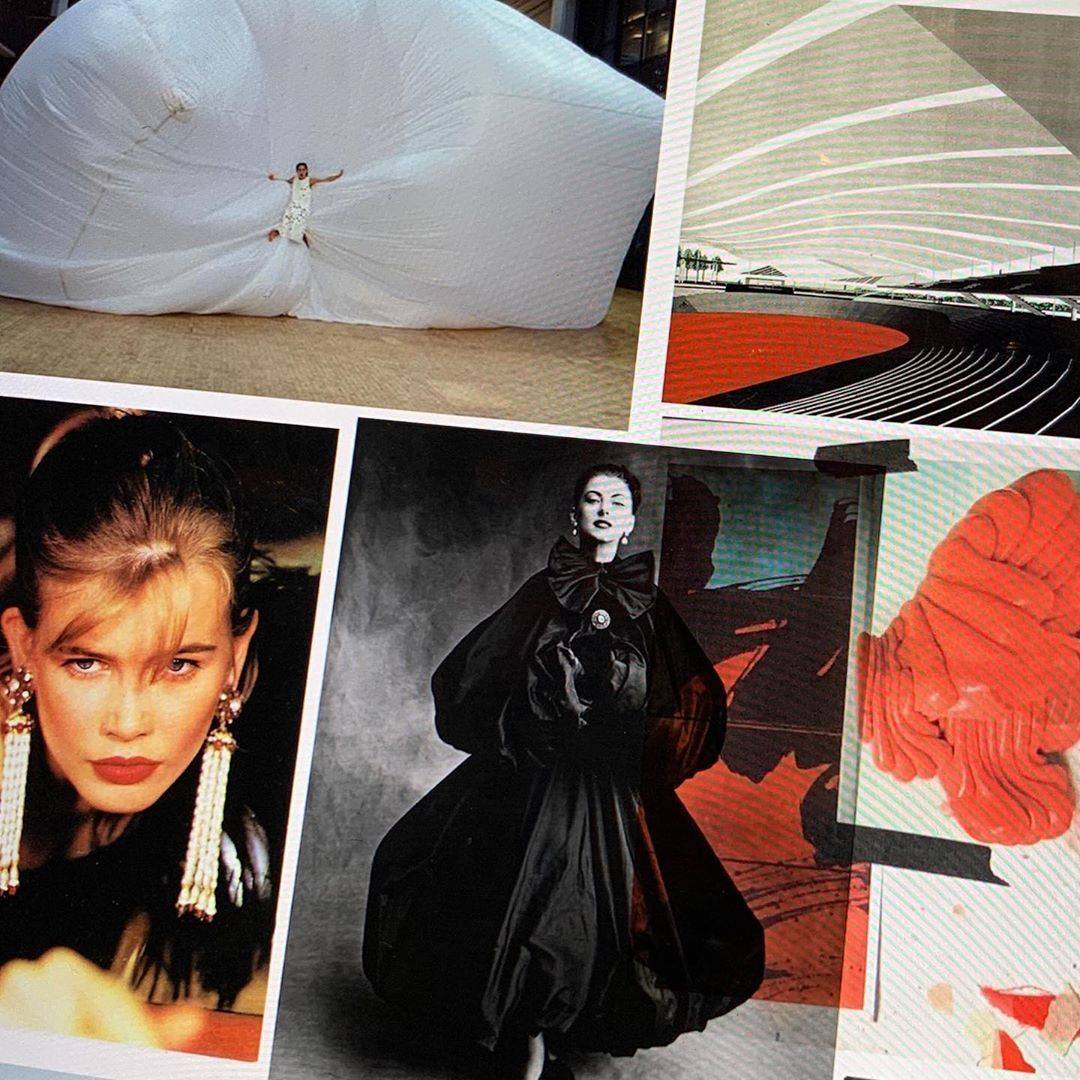 Christopher John Rogers Fall 2020 Runway Show
Sherri & Ayesha Curry arrive at the most anticipated show of the season. 750 guests in the venue for Christopher's second runway show and first following his CFDA Vogue Fashion Show win. Christopher made a custom bright pink suit for Sherri from the Fall/Winter 2020 collection. It went down the runway but in metallic purple. Last Image: Sherri McMullen, Christopher John Rogers, and Ayesha Curry backstage after the emotional runway show. Tears were flowing all around. Photography by John Cornelius.
A look at the final walk spanning 40 looks, directly from Sherri McMullen sitting front row. "All of the things that my team and I have been dreaming up, we were able to execute on a level that you haven't seen from us before." - Christopher John Rogers.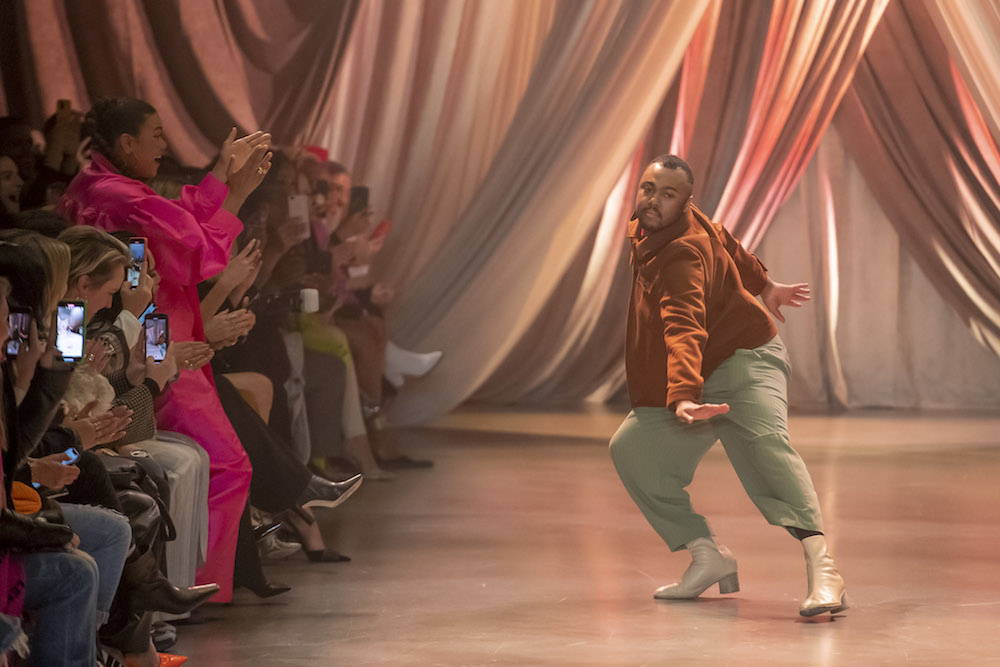 "I vividly remember the mood the day of the show: everyone was so excited, saying 'Happy CJR Day'. Walking into the show, you could feel the positive energy and support everyone had for Christopher. After the room was filled with seven hundred and fifty people, the lights went dark and the show began. Everyone was in awe; look after look, everyone was 'oooh-ing' and 'aww-ng', rooting on one model after the other. Orange ruffles, purple taffeta, gold floral prints and green ball gowns went down the runway. At the end of the show, tears were pouring and Christopher came out to take his curtsy while I jumped up out of my seat to cheer him on. Backstage, was no different; hugs went all around as we could not contain our joy and excitement for the CJR team (Christopher, David, Alex, and Christina). Happy CJR Day."
- Sherri McMullen
A short video compilation of Sherri McMullen and Christopher John Rogers in the CJR studio during New York Market Fall 2020.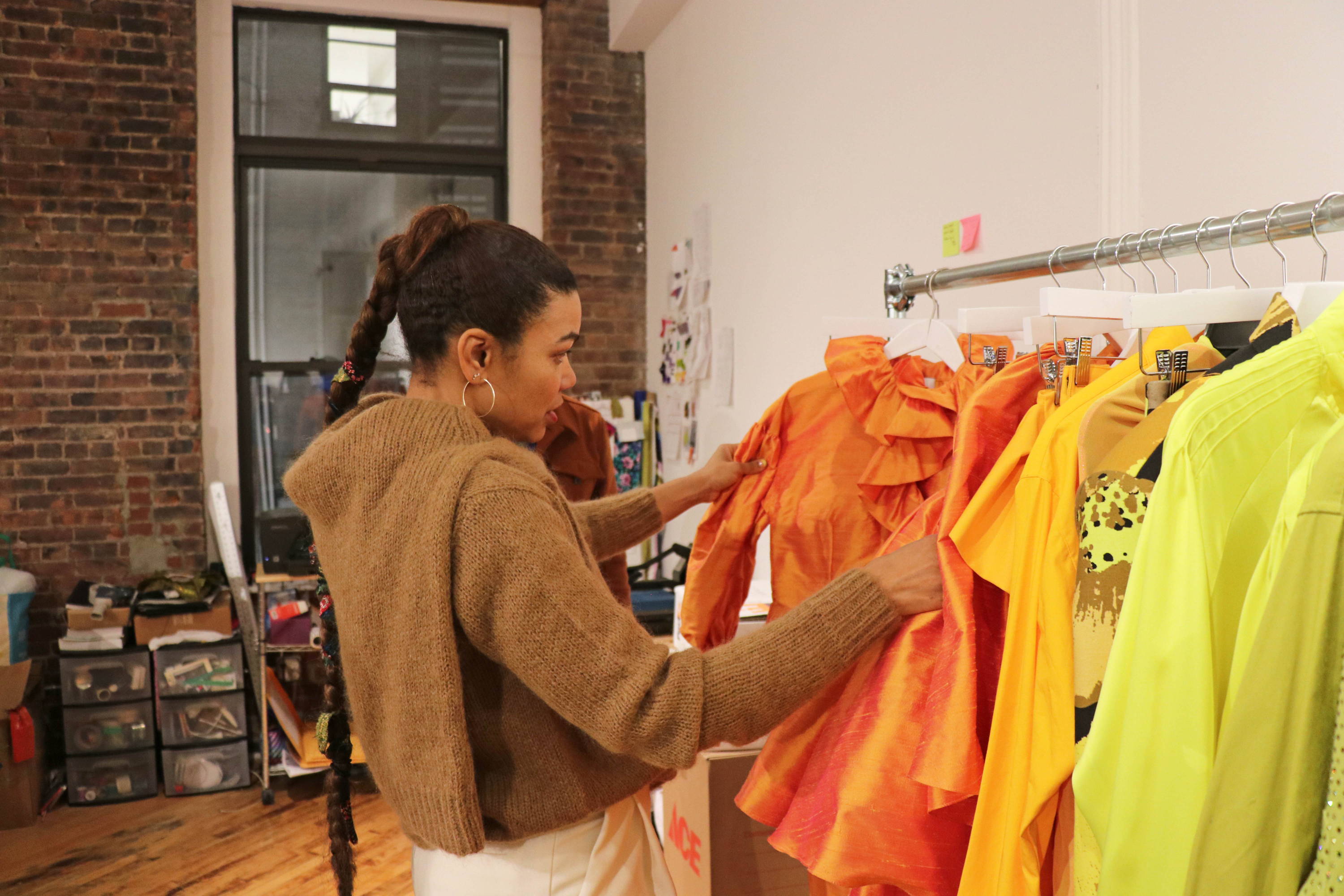 Sherri at NY Market visiting the Christopher John Rogers showroom post the Fall 2020 runway show.