Women's Founder Spotlight | Reign Free
Women's Founder Spotlight: Reign Free, The Red Door Group
For our second Women's Founder Spotlight, we want to introduce Reign Free. Reign is the founder of the Oakland catering company, The Red Door Catering.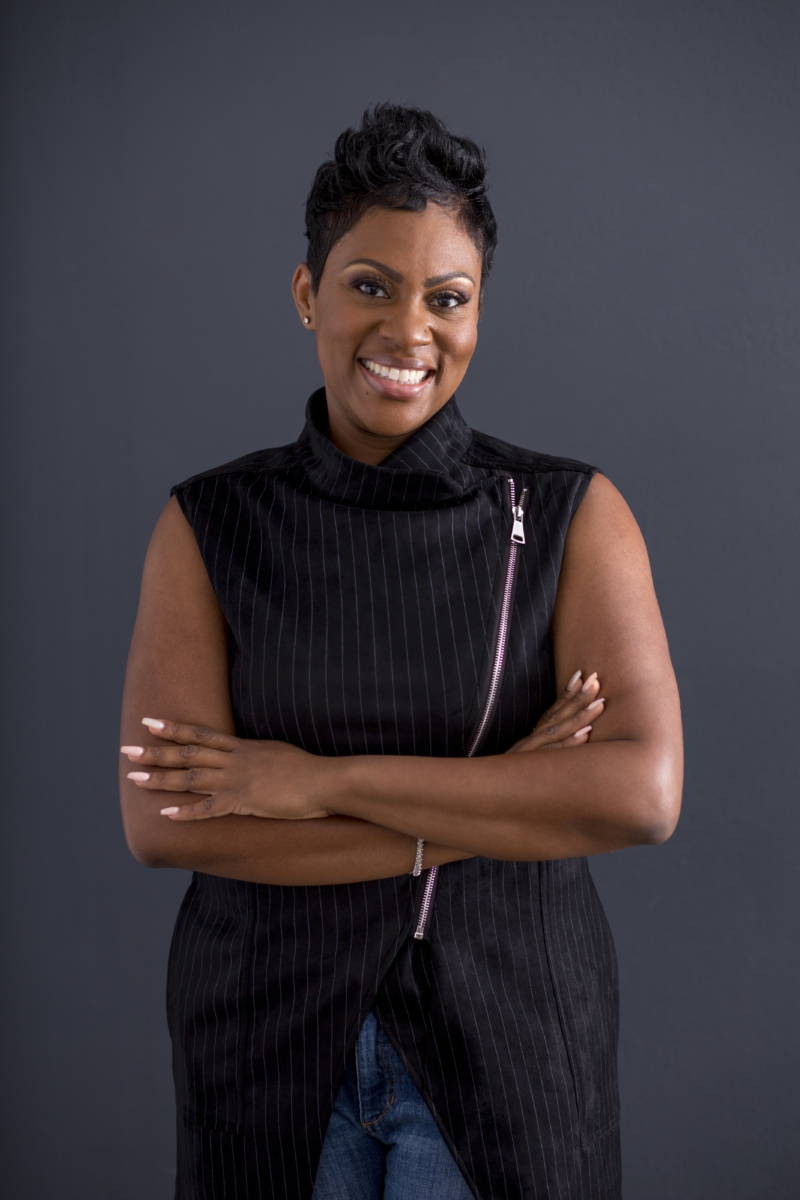 Reign photographed by Chris Andr
"I am part of a big West Indian family that spans three continents. I've been in the kitchen for as long as I can remember, seated on a stool beside my mother. Food and its preparation and presentation was almost a sacred trust in my family, each family member had their specialties and recipe secrets. College took me to another culinary hub, New Orleans, Louisiana where my Caribbean roots joined forces with the French, Pan-Asian and Low Country influences of that region. I founded The Red Door catering company in another culturally diverse culinary hub, Oakland, California. These foundational influences mean that diversity, a vast spice selection and authentic, global, comfort food are in our DNA.
Cooking and community are also in my blood. They are the bedrock of The Red Door Catering. What we've built is not just a catering business—it's a community of fun-loving, discerning foodies who have faithfully supported my company as they dined on our food. We take great pride in that and are humbled by the support. Our clients have grown with us, and we with them, making memories and expanding our creative, culinary community. "
Founder and CEO, Reign Free
 Why did you choose Oakland as the place to start Red Door Catering?
Actually, I think Oakland chose me. It was the first place that really embraced me and my talents, my love for food. It's a great place to start off for any budding entrepreneur. Oaklanders don't reject anything done with love; they meet you with open arms and embrace whatever you're passionate about.

Follow The Red Door at (@thereddoorcatering510).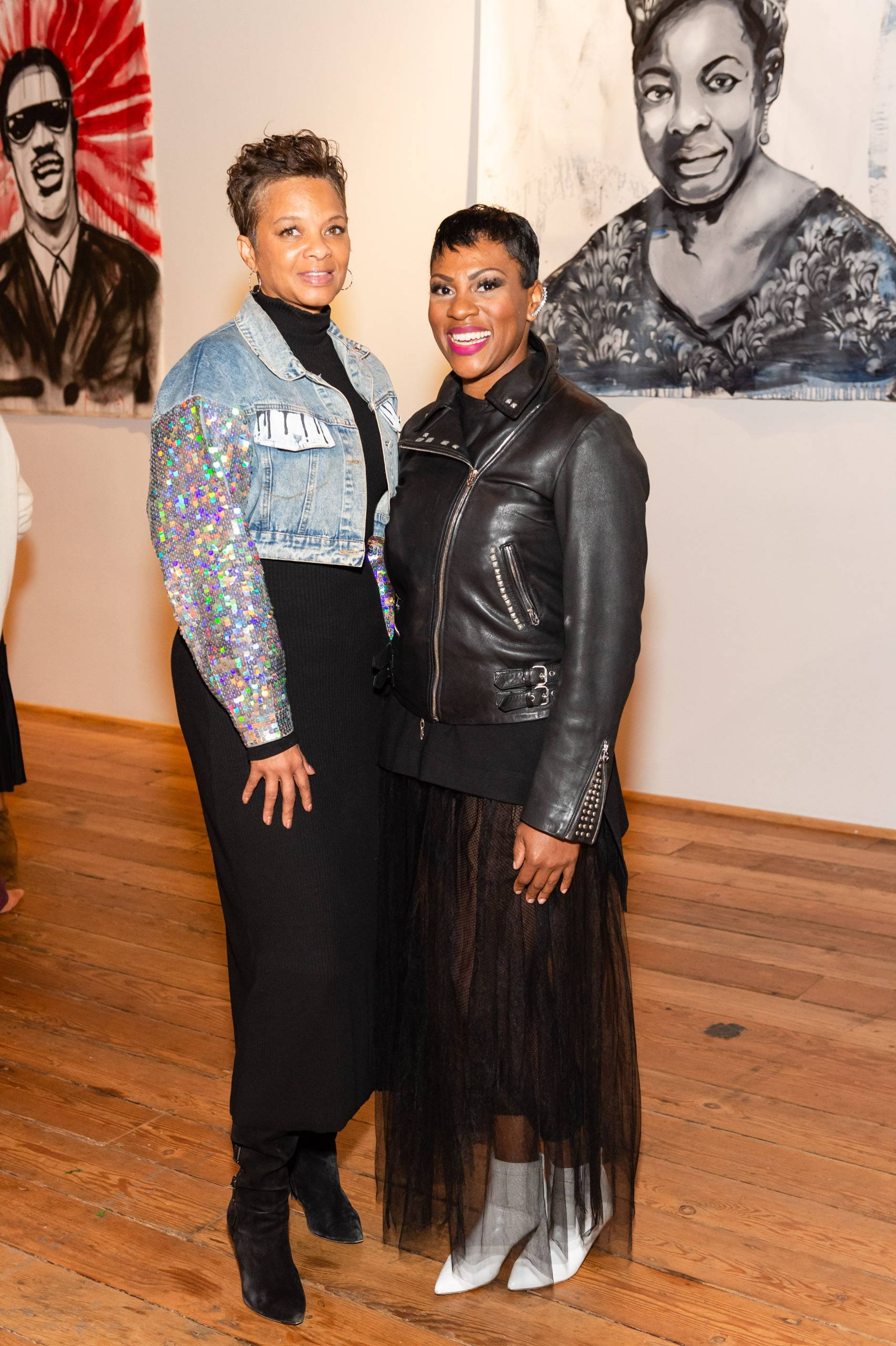 Reign Free and Shonda Scott at the McMullen x Christopher John Roger x All the Pretty Birds dinner in Oakland.
Q: At what point in your life did you realize you wanted to be an entrepreneur?
RF: I was very young – maybe 10 years old. Growing up as a child of an entrepreneur – my father owned several dry cleaning shops in Ohio – that's pretty much all you know. Seeing the respect and love he received from the community, and seeing how passionate he was about his work, I wanted to be like him, and give back. Starting at about age 10, I worked at one of his shops. I was responsible for checking tags when clothes came in. And he didn't let up on me; he made sure I did things the right way and I'm particular now because of that. I understand why he did that. He would always tell me: "How you do one thing is how you do everything, so do everything well."
Reign's McMullen Wishlist
Q: How does the Oakland Community inspire you and impact your business?
RF: Oaklanders have a strong sense of supporting local and that commitment has enabled me to have consistent work for years. When they love something, they are loud and vocal about it – for years I was able to build my business solely by word-of-mouth. That's why my efforts have always been to support and provide for Oakland first.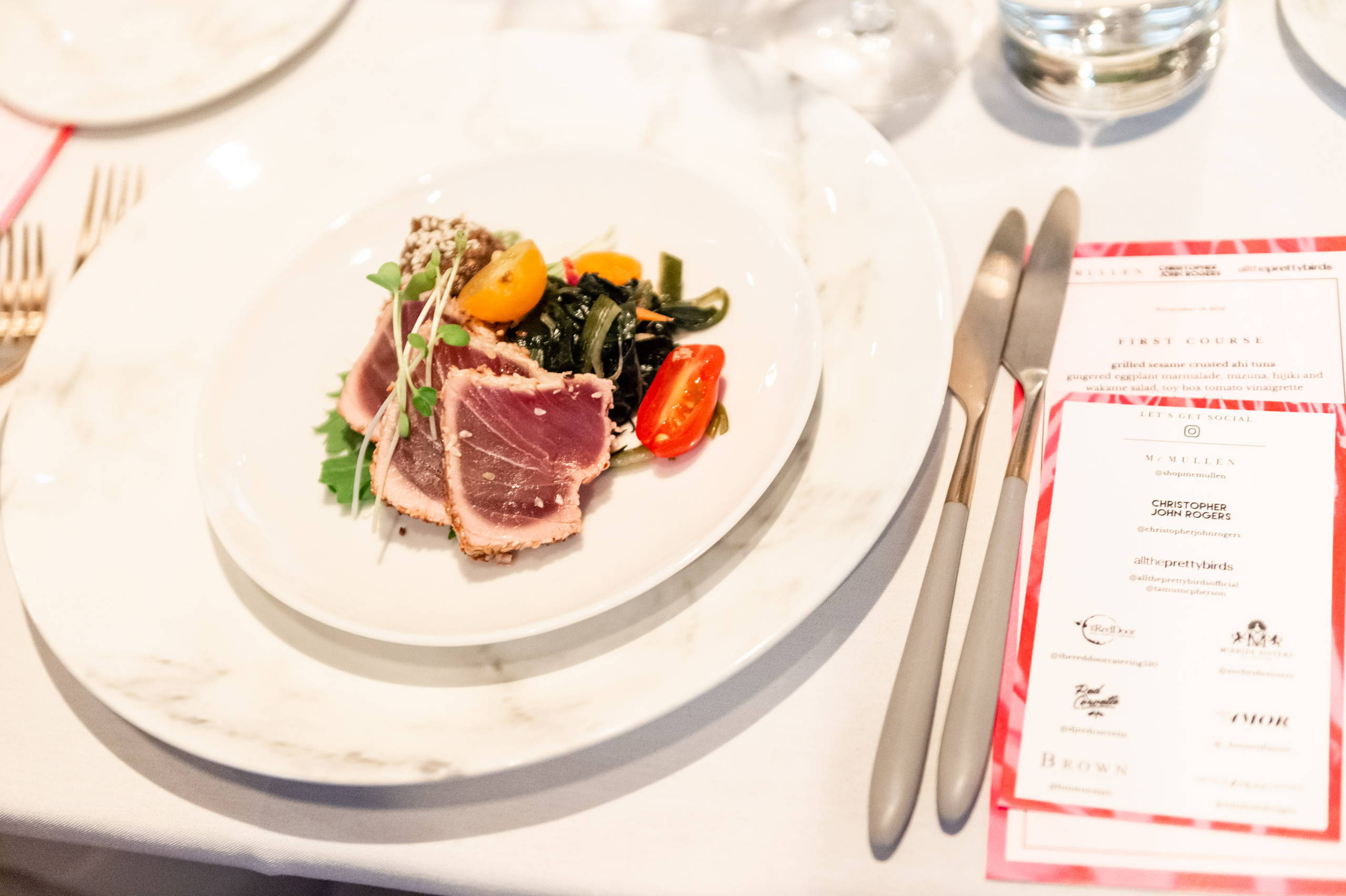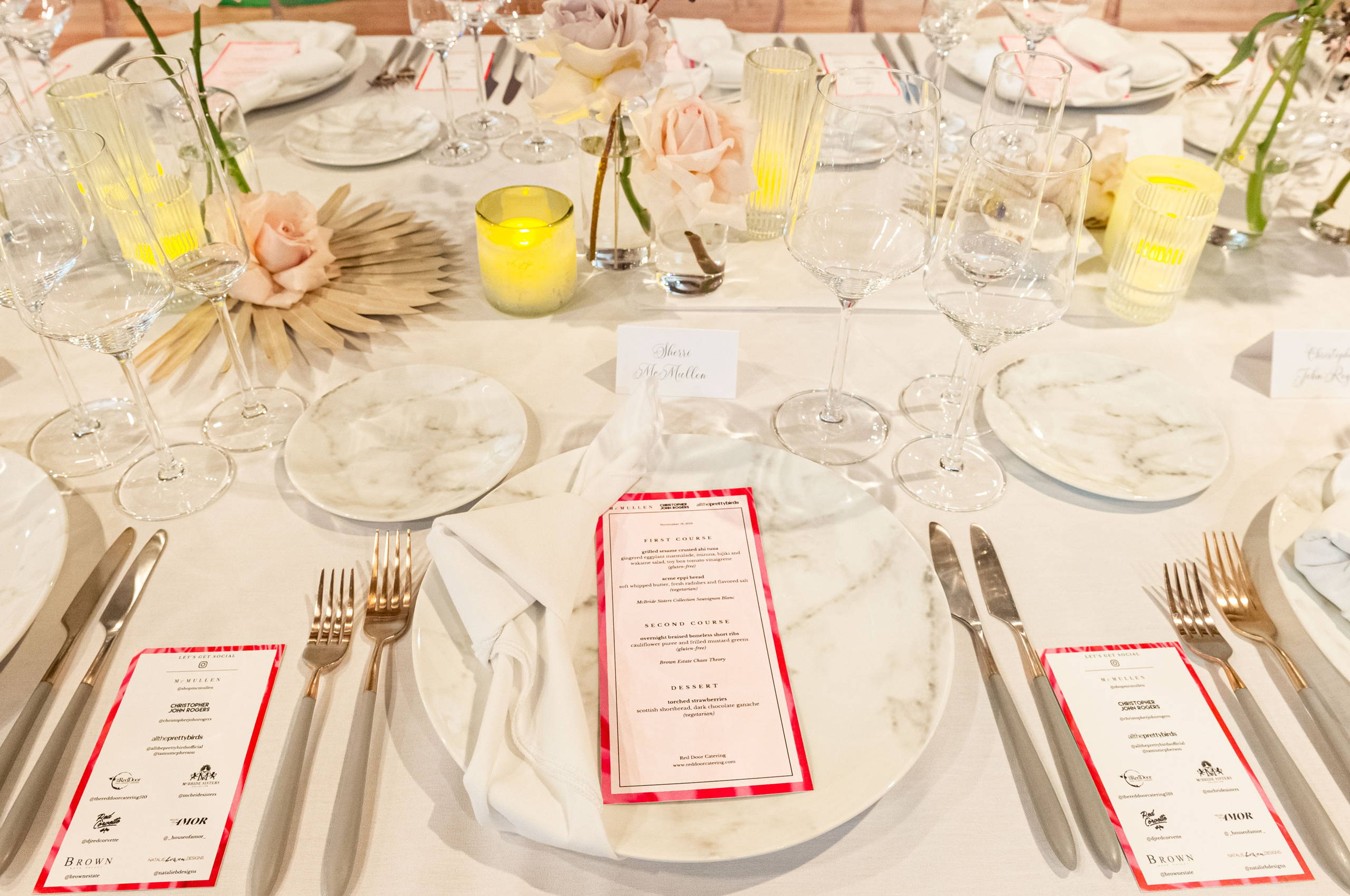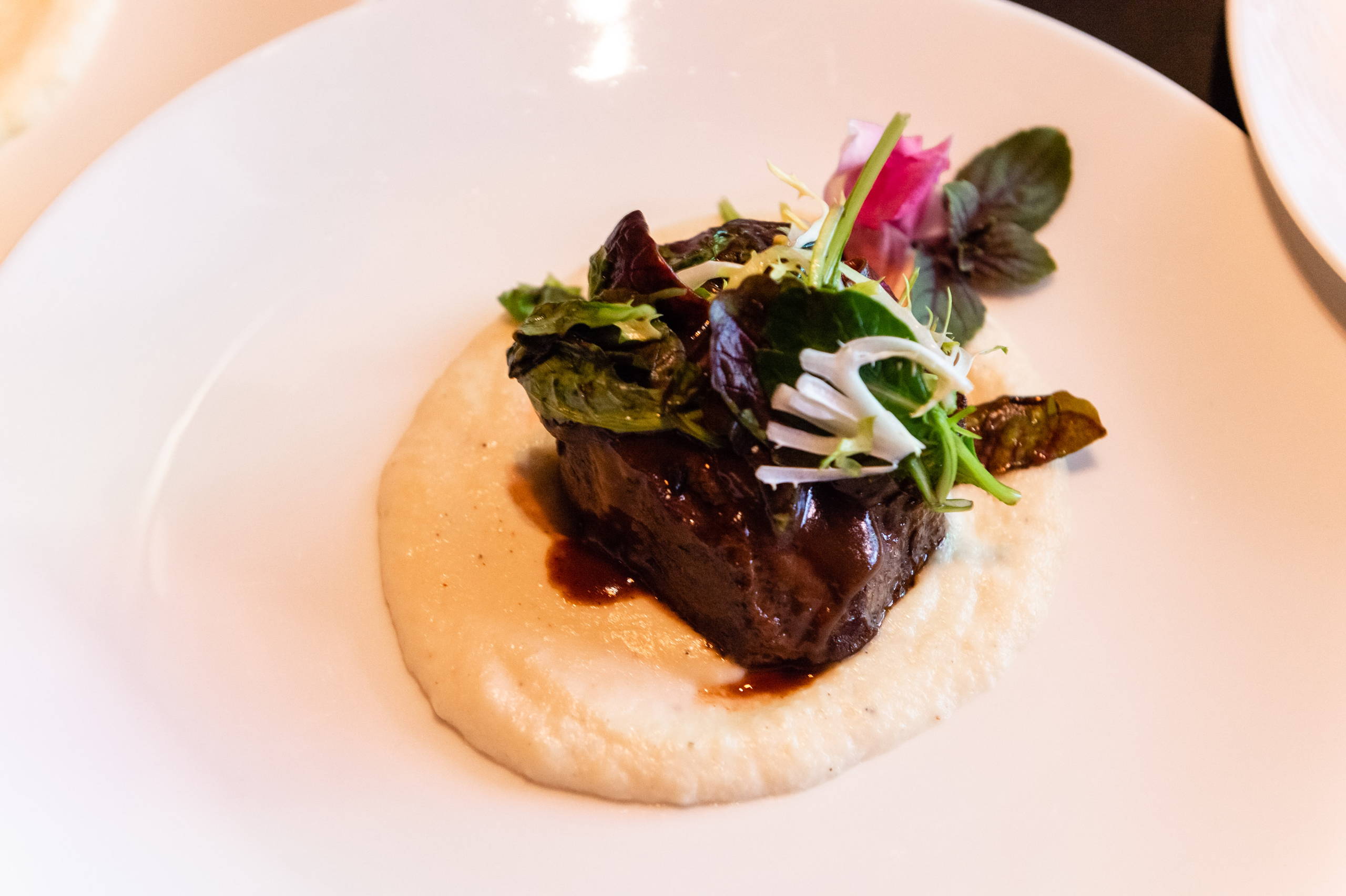 The Red Door Catering of the McMullen x Christopher John Rogers x All the Pretty Birds event. 
Q: What does it mean to you to be a female POC business owner?

RF: Being a woman POC business owner means I have a platform to work side by side with other POC owners and do really good work. It also gives me the chance to reach back and help others who are just starting out to get a foothold. Making a phone call and giving the green light for an budding entrepreneur helps me remember the influence I have and I dont take it for granted.

Q: Where do you pull culinary inspiration from?

RF: I pull inspiration from so many different areas…most of the time it's the weather. It puts me in a mood; do I want something hot? savory? sweet? cold? refreshing? Texture is also a huge factor. (11 yo) But my biggest inspiration might be my 11-year-old son, Darren. He has an amazingly adult palate – he can taste food and know whether or not it's right and offers suggestions. He's into various food apps and will bring me recipes for us to try. Recently he asked for chicken tenders, but of course we made it from scratch. He gots so excited, and he said, "I'll never do frozen again!" He's definitely my little raw-oyster-eating homie.

Follow Reign at (@etm.bayarea). #mcmullenmuse

Staff Spotlight, Alex Lynch Our team members and #McMullenMuse are some of our favorite style icons and inspirations. Today we're taking a look inside our Assistant Buyer, Alex Lynch's, favorit...
Read more
Christopher John Rogers Fall 2020
CFDA Emerging Designer of the Year: Christopher John Rogers Fall 2020 Christopher John Rogers Fall 2020 runway was the most anticipated show of the season. Christopher recently won the the 202...
Read more