Introducing Aisling Camps
Introducing Aisling Camps
We're so excited to introduce womenswear designer, Aisling Camps to the McMullen community and roster of designers. Aisling is a skilled knitwear designer whose creations speak to the female form and the McMullen woman. Read a below interview with Aisling, and get an inside look into her inspiration for our new pieces at McMullen.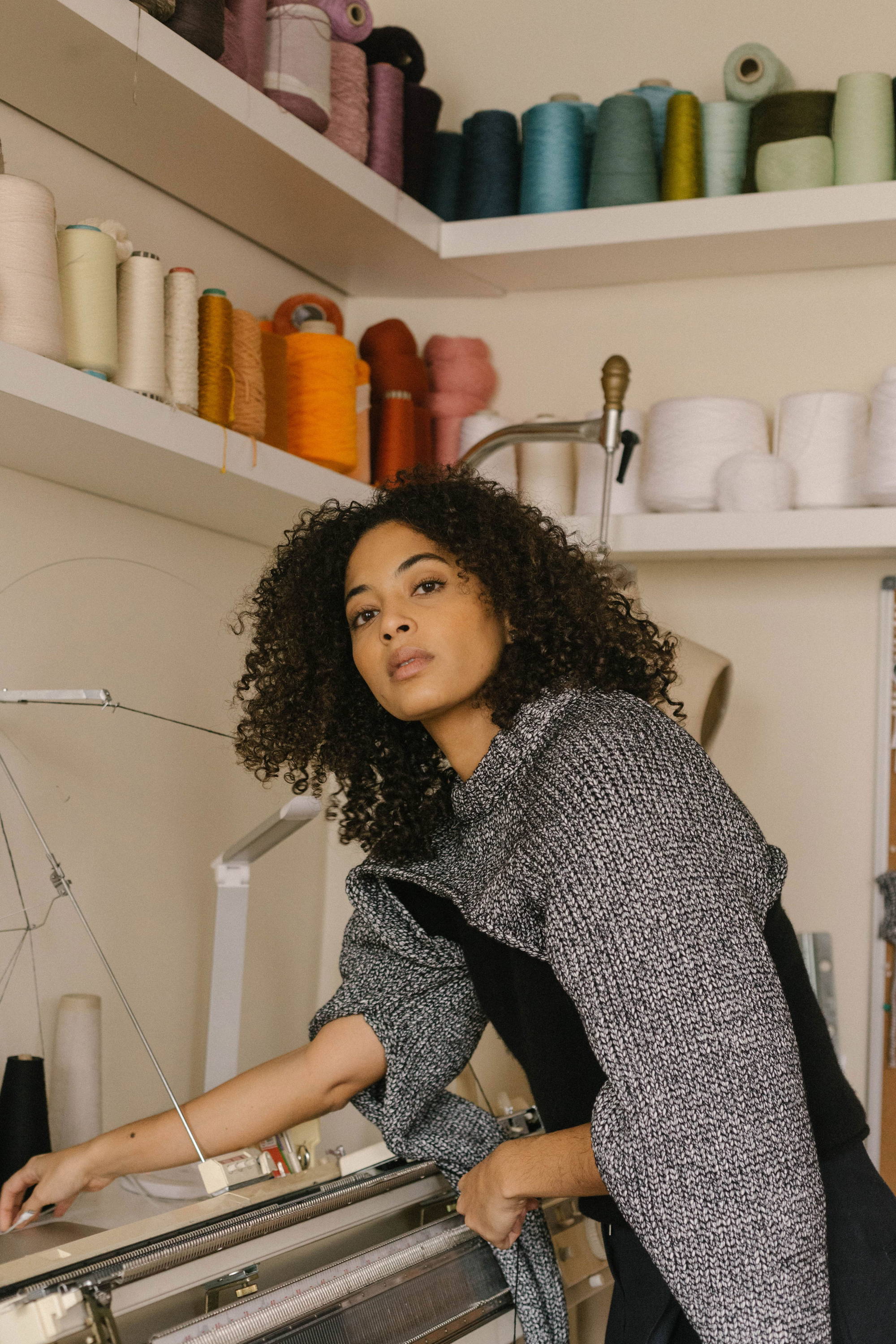 Q: Where do you currently take inspiration from?

AC: "I'm usually most inspired by nature and taking trips back home to Trinidad always fill me with ideas and energy. You can tell from the names of the styles for example the palm sweater I designed to remind me of a line of coconut tree trunks lined up on the beach and the waterfall dress is pretty self explanatory. I love the challenge of taking complex imagery and textures and translating it into knits. I like pushing the boundaries of what is possible with this medium and going beyond what would be expected from a sweater. Raw edges, not overly manicured, pared back but intentional are consistent elements of my design aesthetic. "
Q: What does it mean to you to be a black designer?

AC: "I did not realize it was so important to showcase my point of view until moving to New York and trying to make it in the fashion space. Initially I thought I needed to fit in and make things that were similar to what was widely accepted. Water down the fun stuff if you will, not make references to things that people might not get. But then I realized that my uniqueness is my superpower. I'm privileged to have come from a proud, super diverse, Caribbean culture. On top of that, I have a platform to tell a story through my perspective, so I am here to unapologetically do me. I think that's the most important thing about being a black designer, not asking for permission or acceptance because society has a lot of catching up to do and you could be waiting a long time. Show the world that you can make amazing things and eventually they will catch on."
Q: How do you want people to feel when wearing your pieces?

AC: "I want them to feel comfortable and fly as hell. I put tons of thought and detail into each knit so they're special. I want my clients to feel unique and beautiful and like they're wearing a little piece of art."
Follow Aisling Camps at (@aislingcamps).

Aisling photographed in the Palm Cropped Sweater, in Trinidad where many of her pieces are inspired from.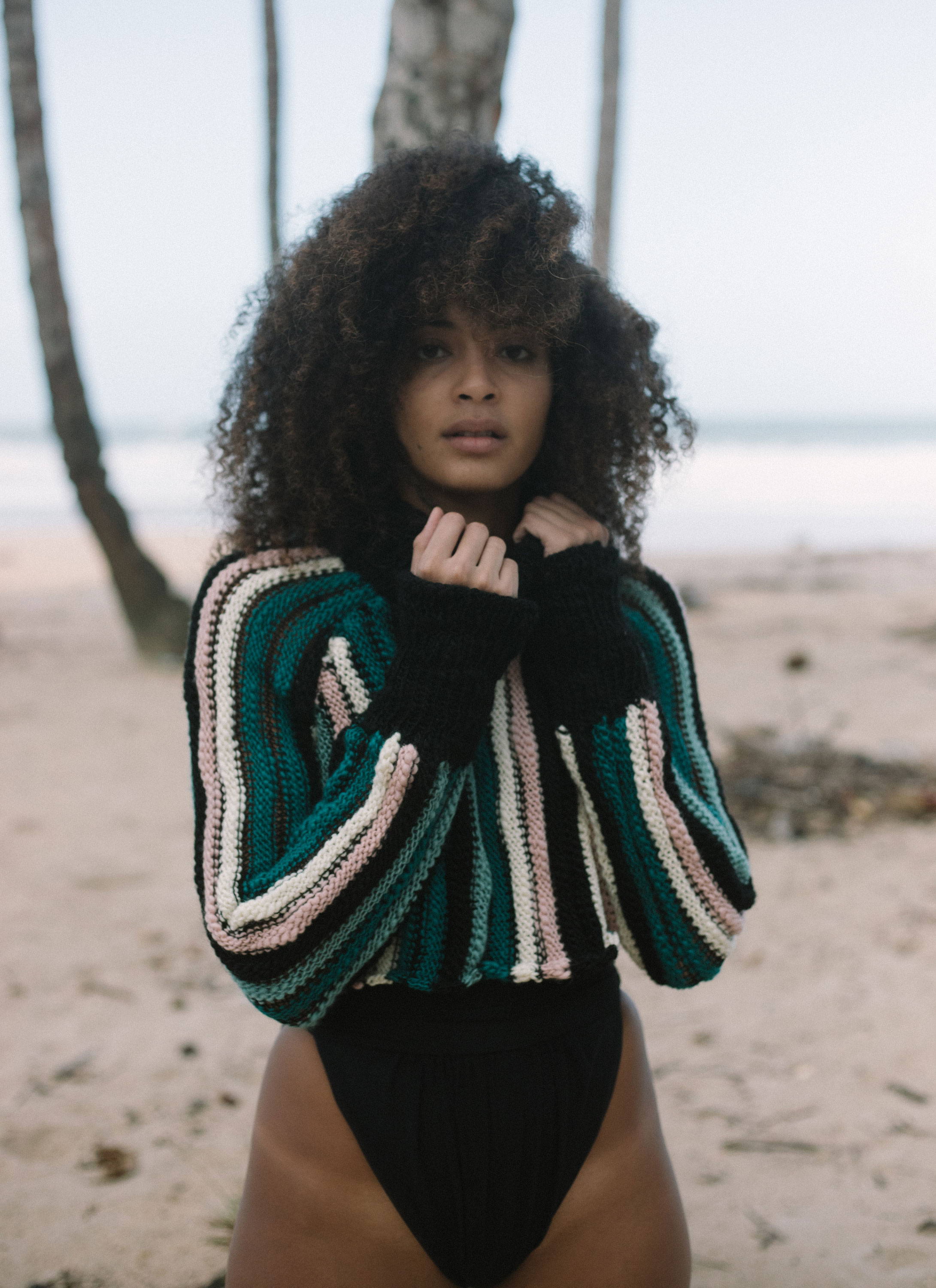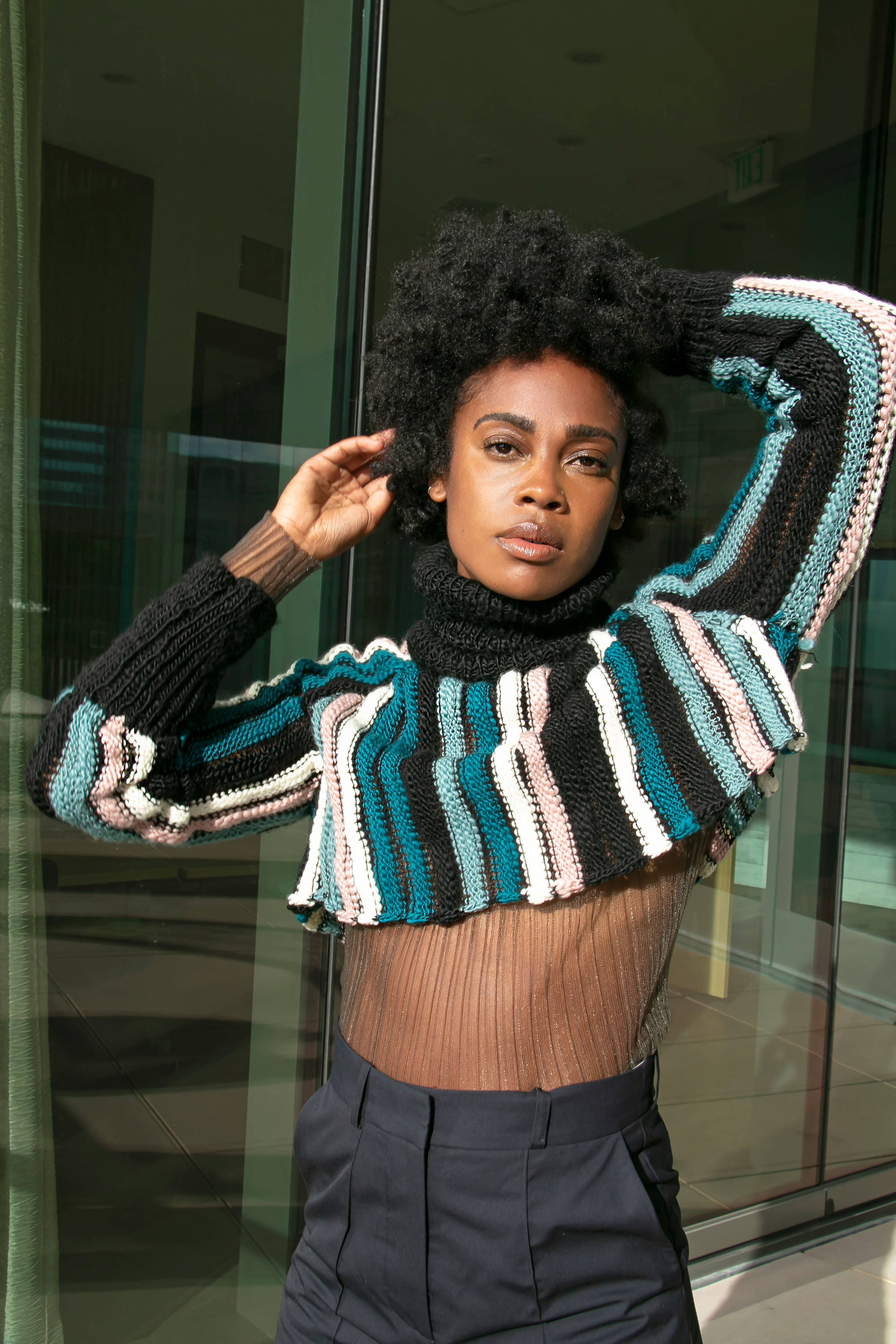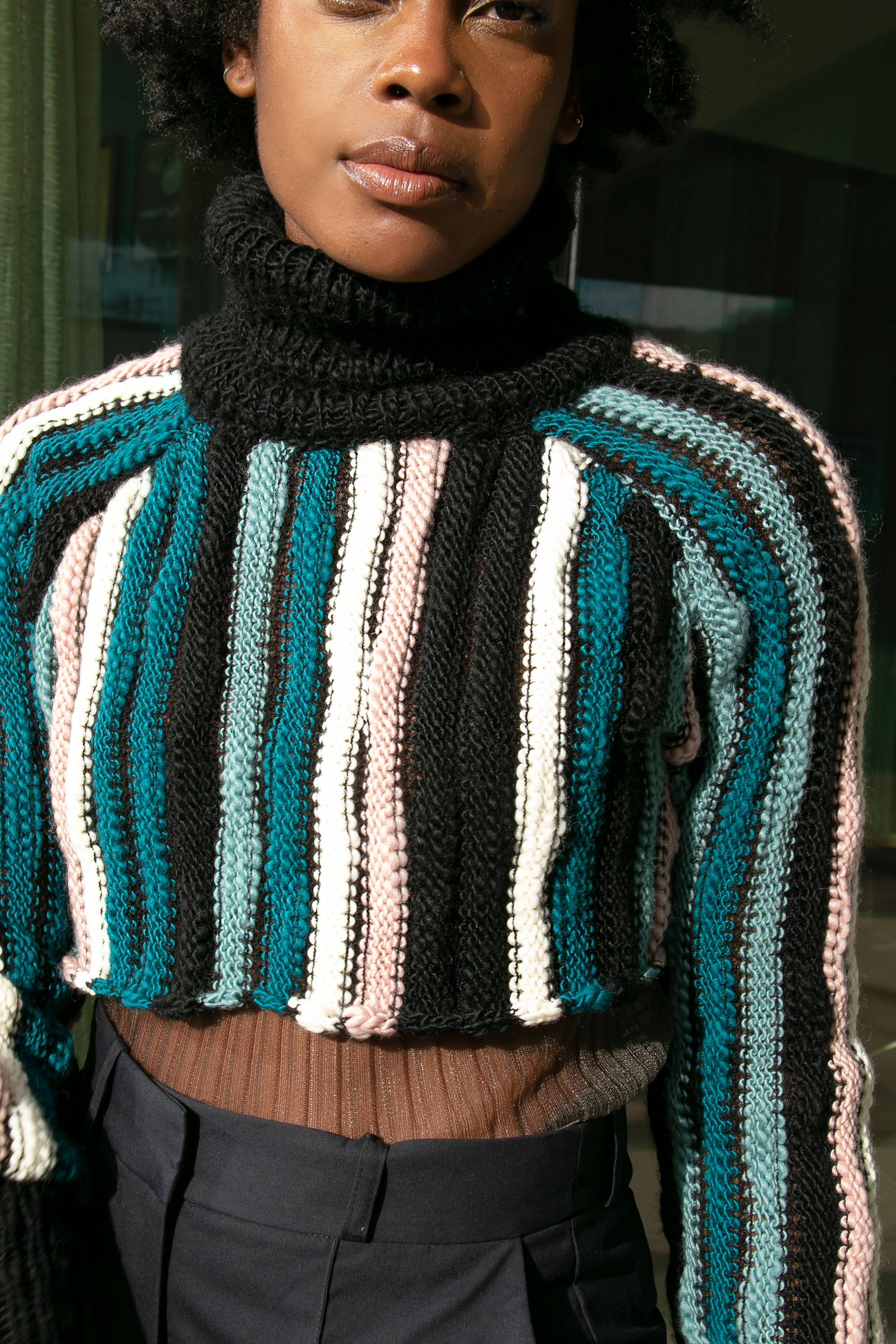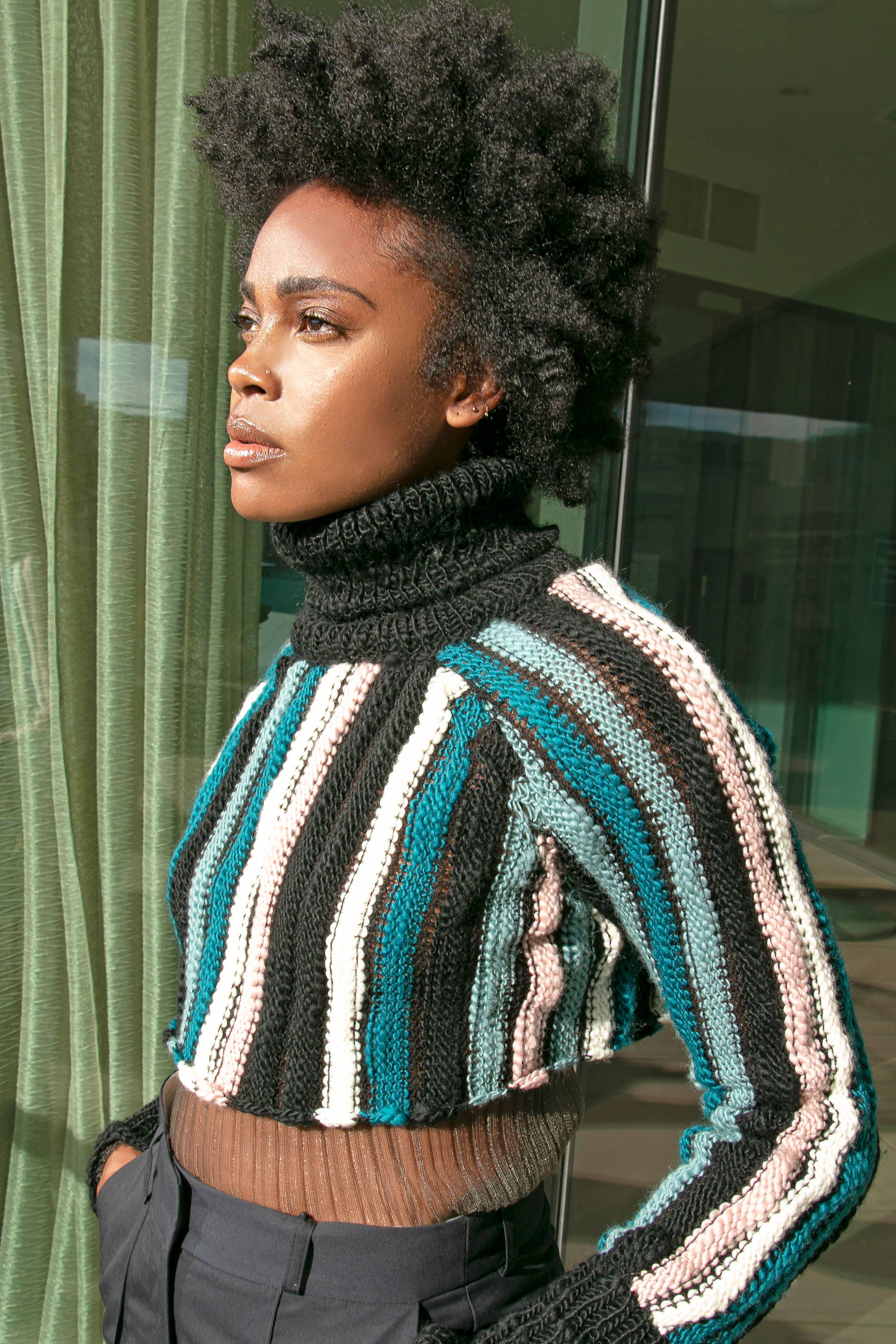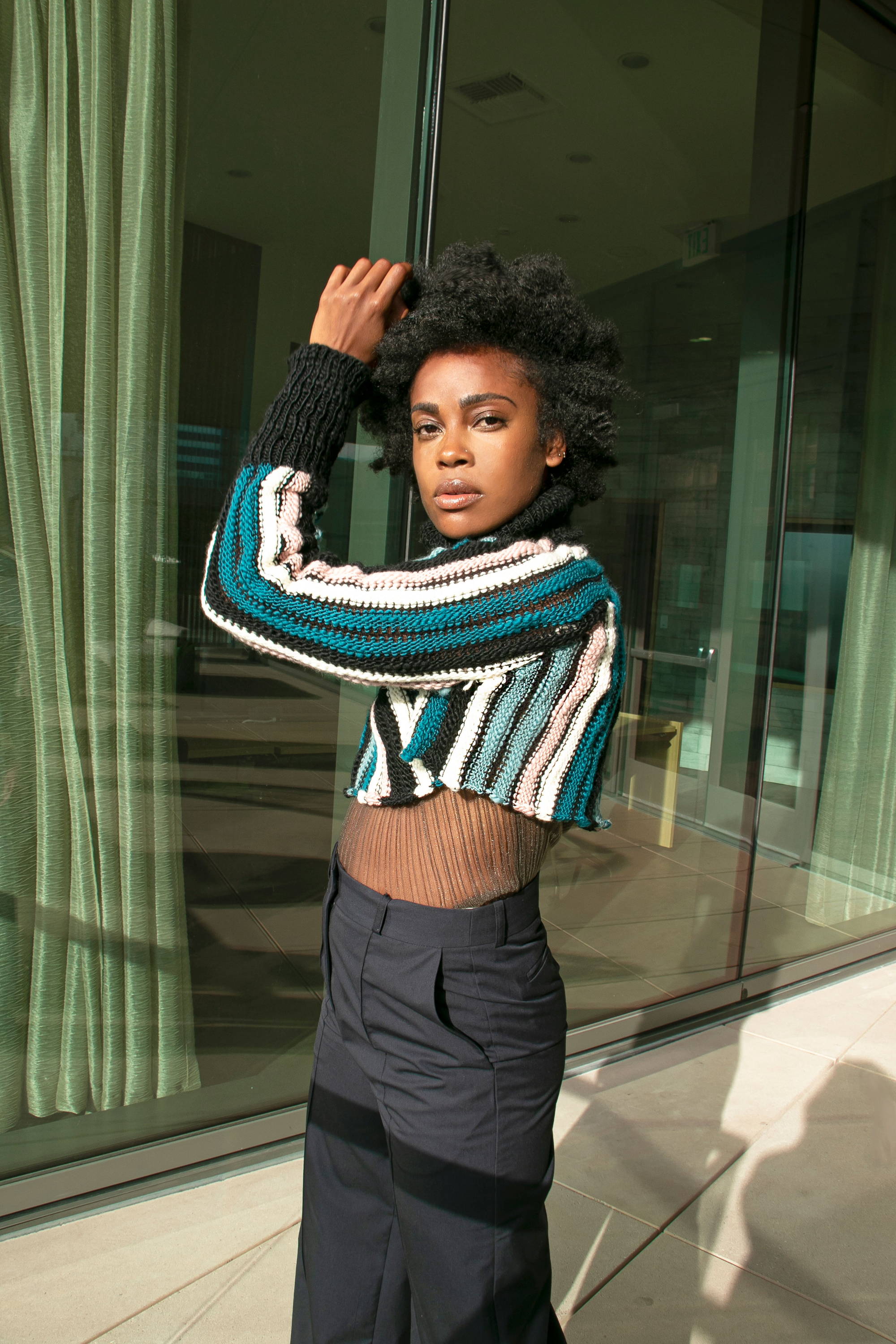 Jena photographed in the Palm Crop Sweater by Liz Zepeda.
Liquid error: product form must be given a product
Liquid error: product form must be given a product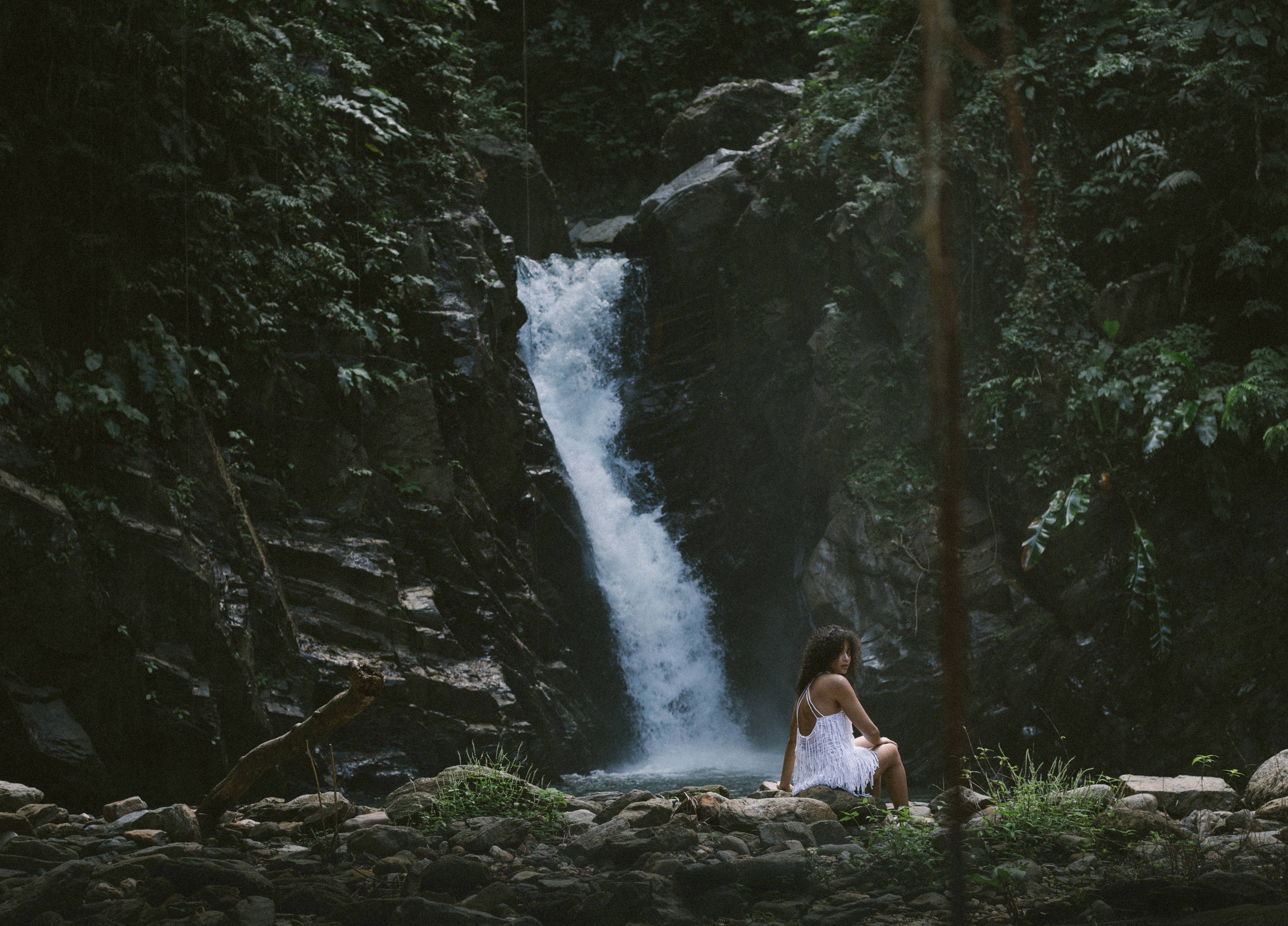 Aisling photographed wearing the Waterfall Dress.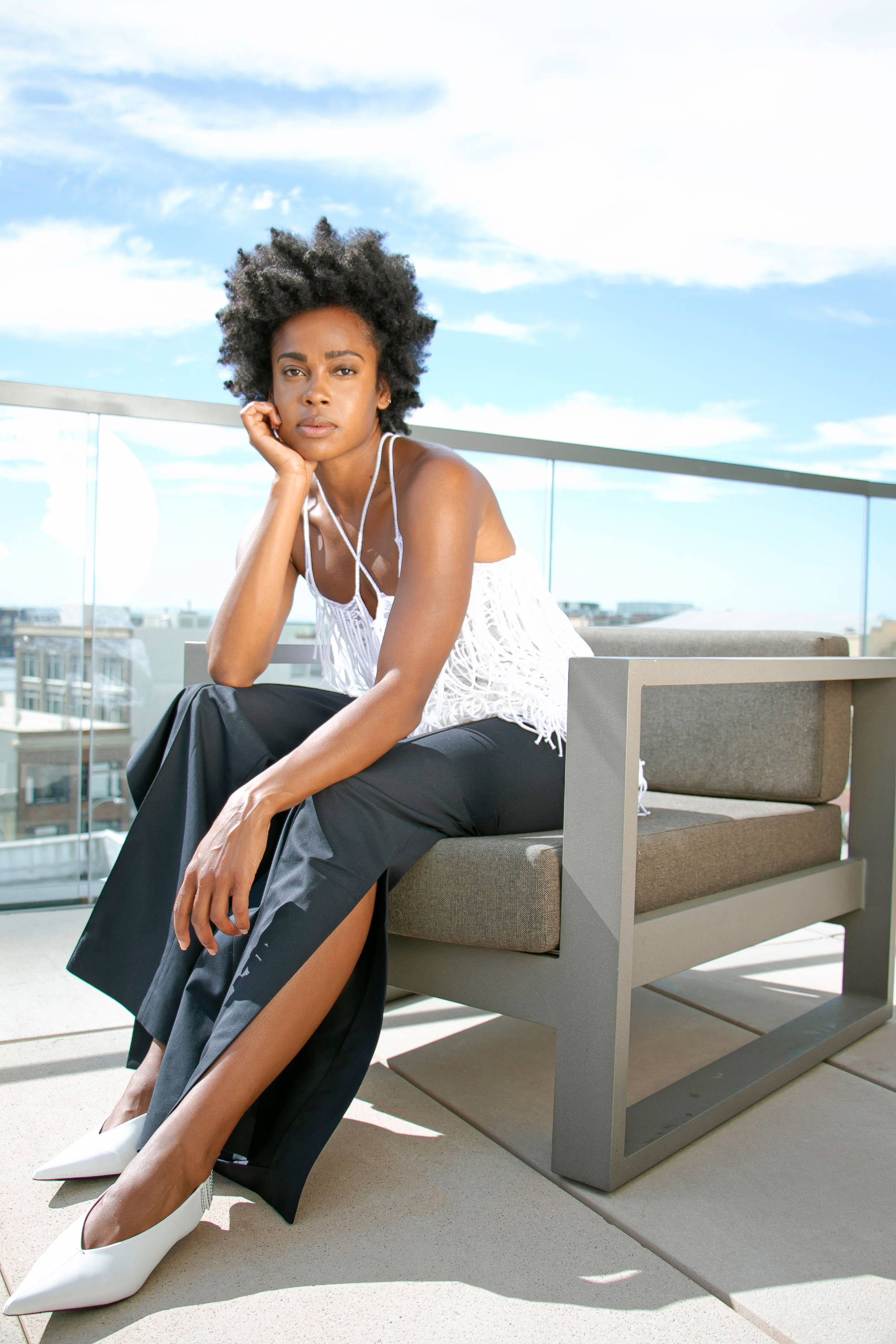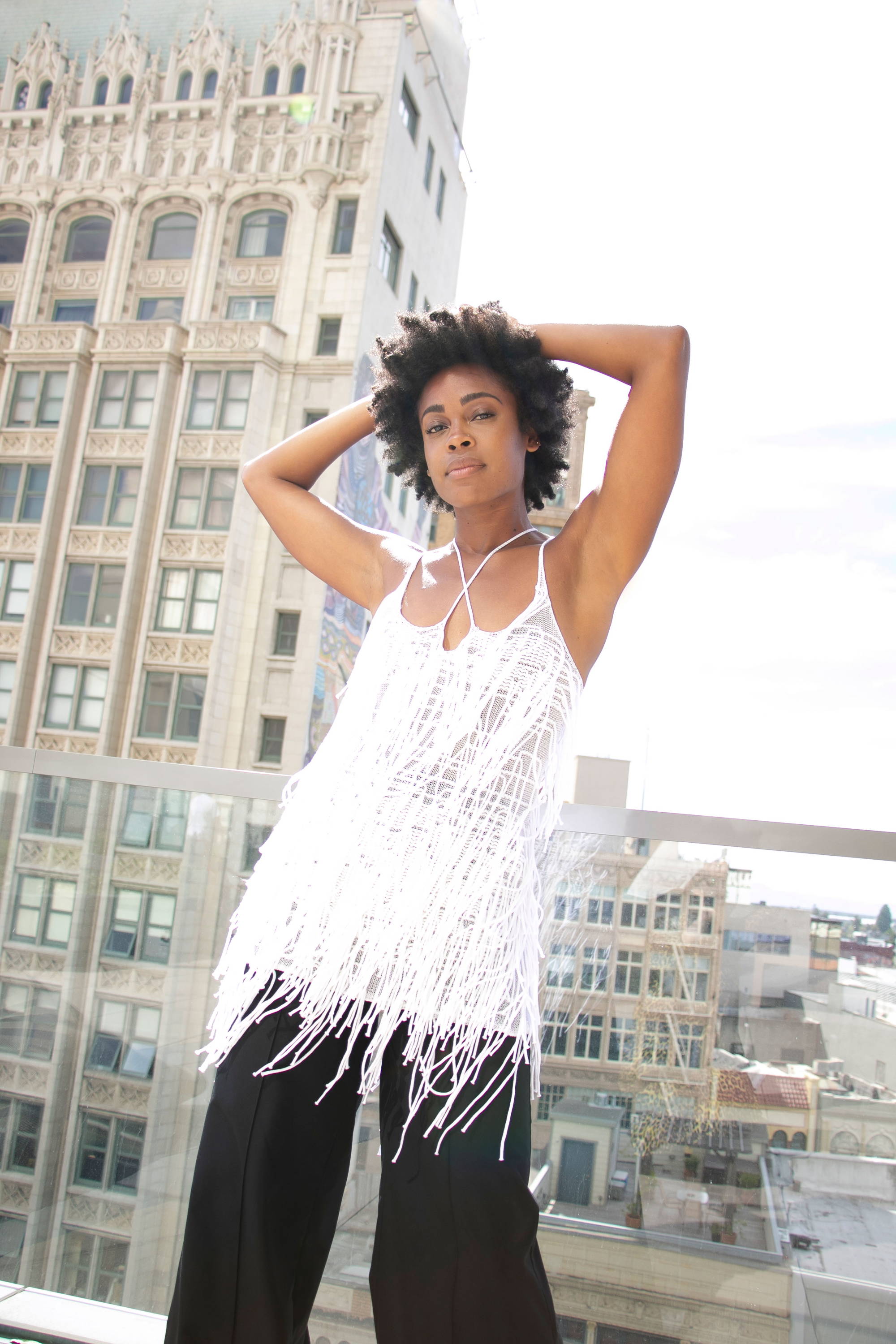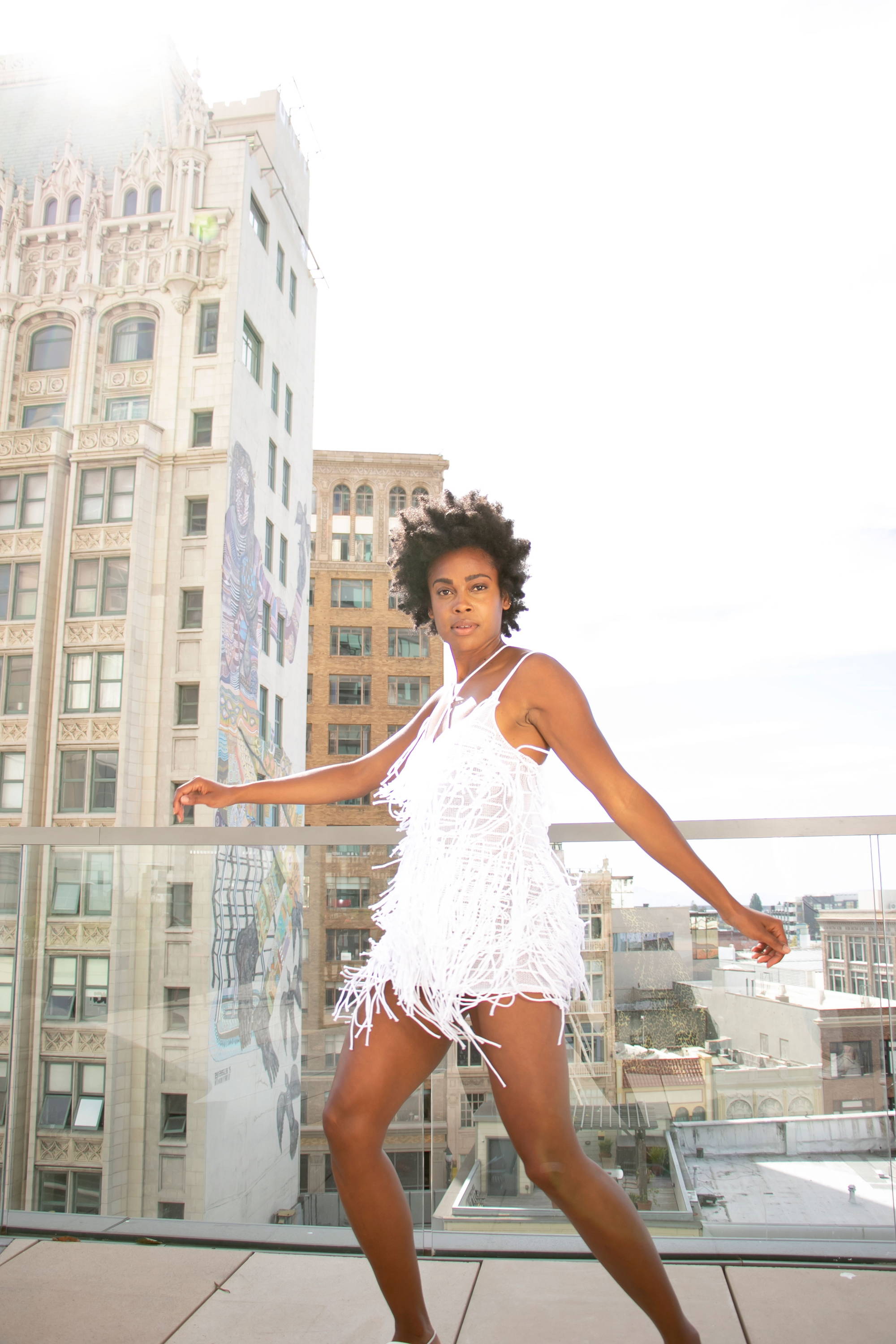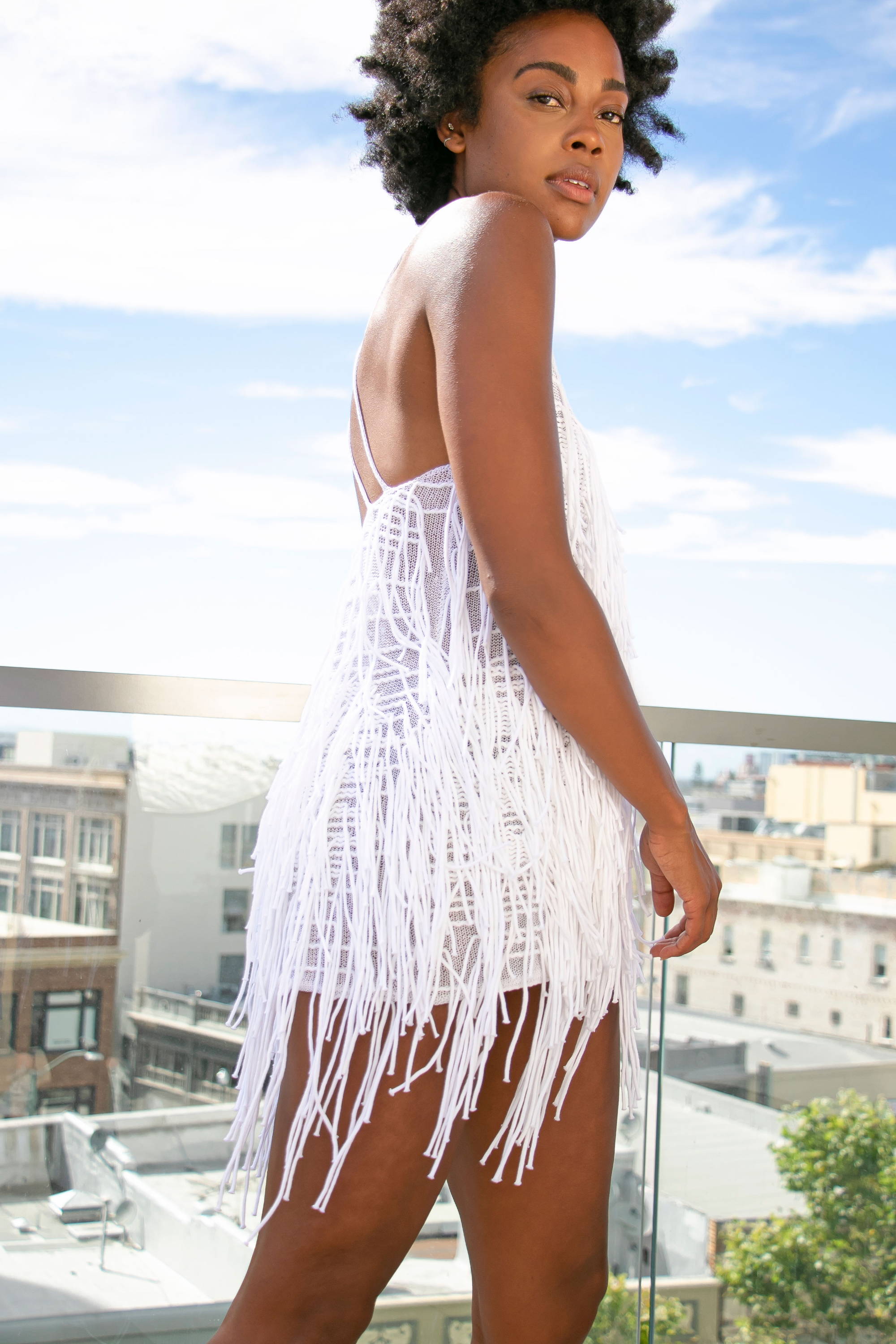 Jena photographed in the Waterfall dress by Liz Zepeda.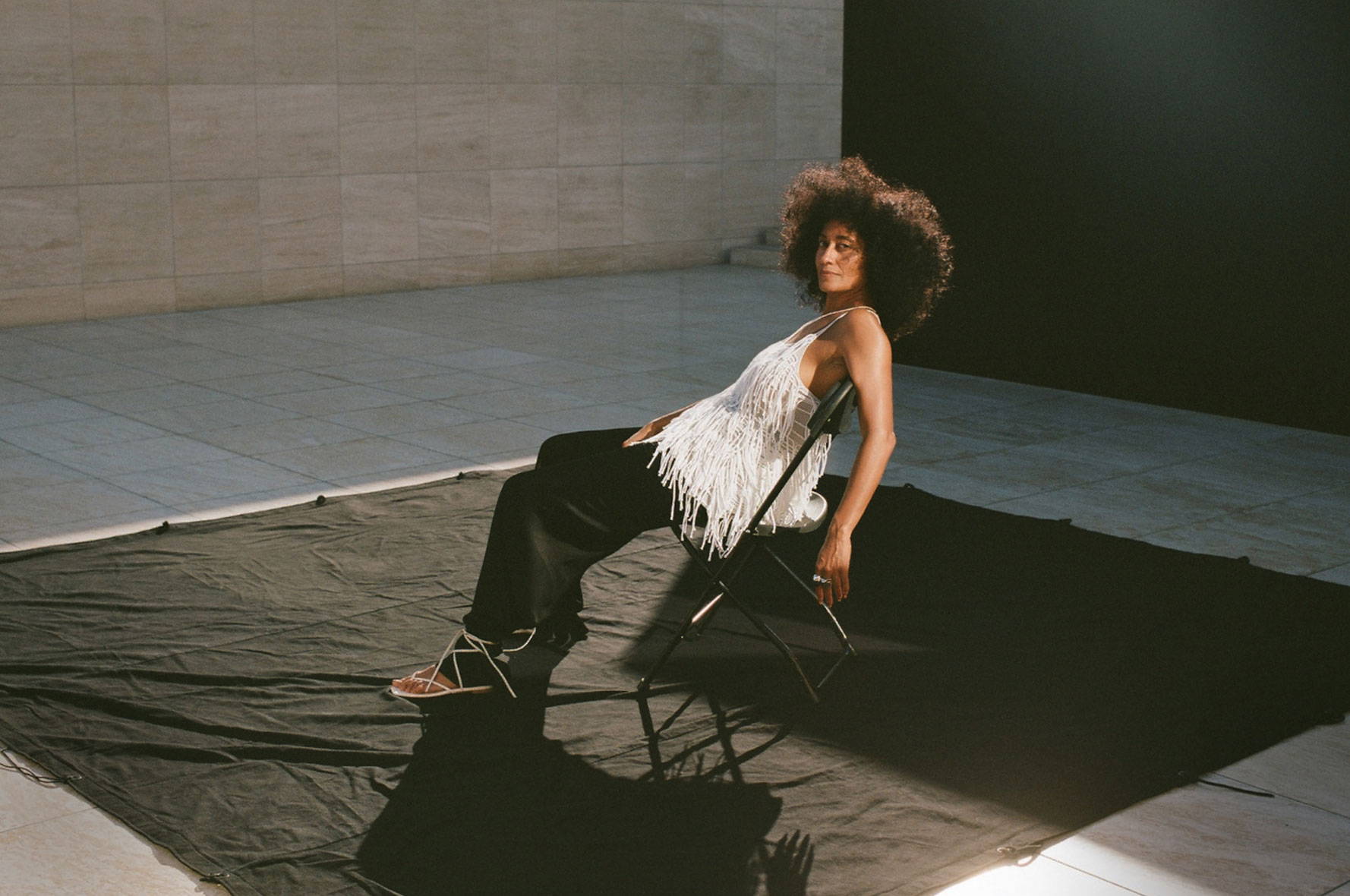 Tracee Ellis Ross wearing the Aisling Camps Waterfall Dress in Who What Wear.

Liquid error: product form must be given a product
Q: Your pieces utilize many different designs and techniques. Can you go into detail on your experience with knitwear?
AC: "I got into knitwear because I was trying to secure a job after graduation from FIT. I was skimming the job market and there were more knitwear positions available than any other speciality at the time so I thought that getting into knits would give me the best shot of getting hired. Also, working in knitwear means working with machines. I have a degree in Mechanical Engineering from Columbia, so I felt quite at home working with machines all day. When I was in fashion school, I really didn't like most of the knitwear that I saw in the commercial space so I decided to approach knits differently and people seemed to like what I was doing so I kept going. Four years later, I spent a lot of time in a knit factory in Emilia-Romagna Italy, honing my skill set and learning from the best in the industry. It was a truly special experience learning from a family with three generations of knitwear experience under their belt. Right now I have two domestic knitting machines set up in my studio and still make most of my pieces with them. It's a very involved process sourcing the best yarns, developing the fabric and then designing the style that best suits the fabric you designed but clearly I love it."
Q: Your pieces are all hand-sewn. How does that contribute to the level of craftsmanship and care that goes into each piece?
AC: "I spend a lot of time pushing a knit carriage back and forth over a bed of needles, manipulating needles by hand and being an all around perfectionist. It is an extreme amount of work that's involved in making each piece. I have all these careful instructions laid out for each design. Each design has a graph that's custom made for it and additional notes and modifications written on them. There's something about a handmade product that makes it special. Sometimes I do crazy things that automated machines are unable to replicate. I think it makes the pieces more precious because you can feel that it's been handled meticulously by human hands. I think it gives my knits soul."
Aisling hand looming knitwear for McMullen.
Liquid error: product form must be given a product
Liquid error: product form must be given a product
Aisling photographed in her Brooklyn studio.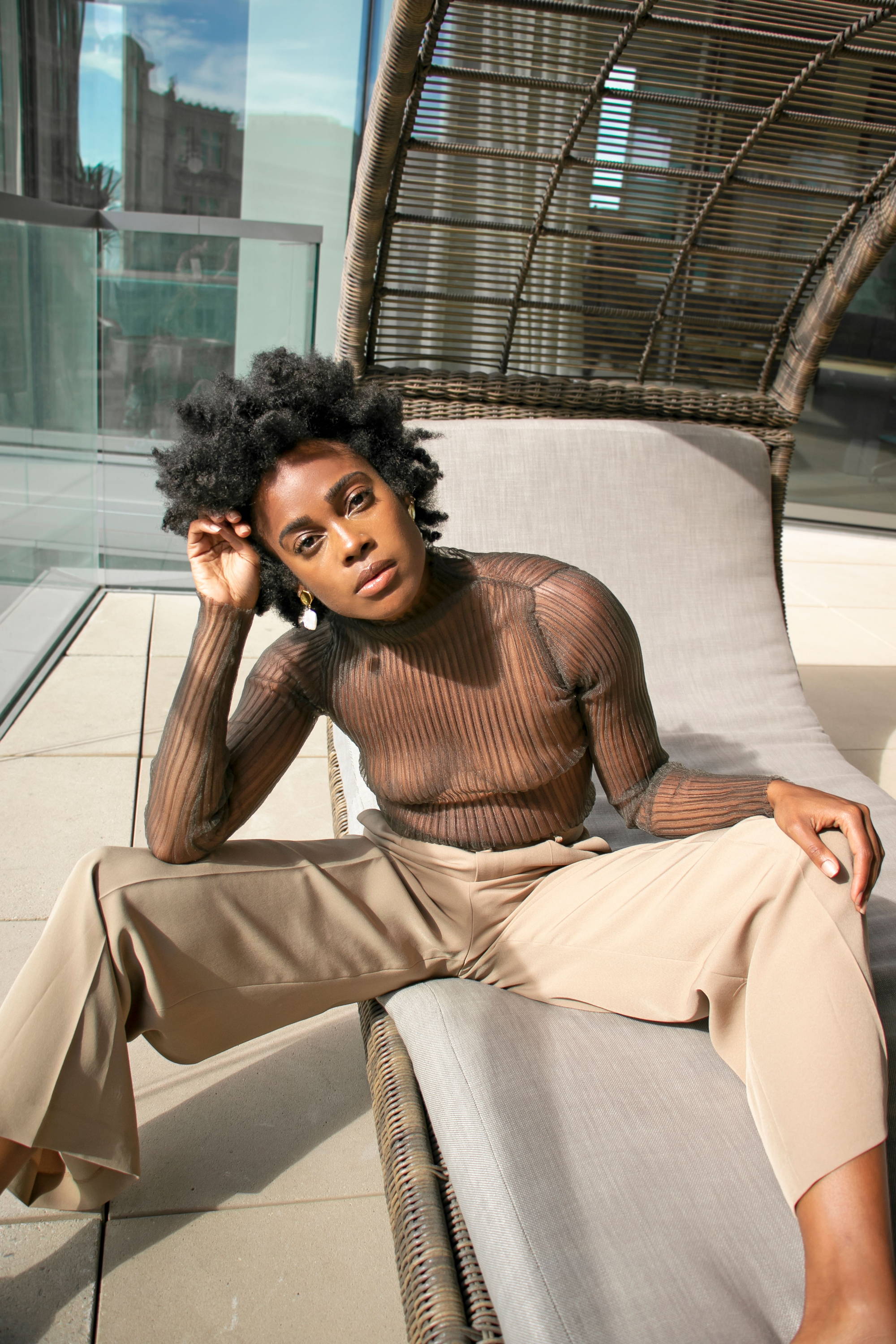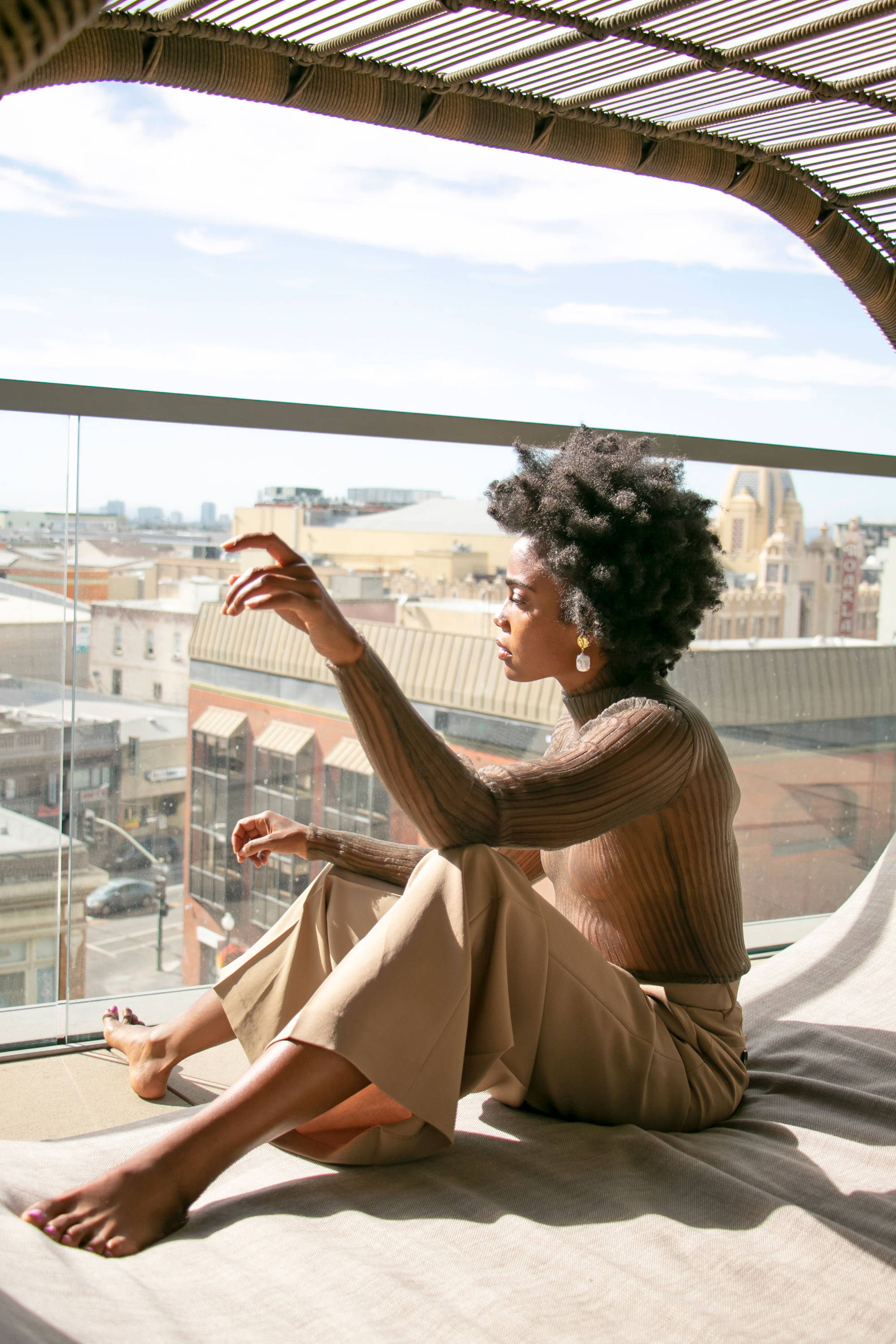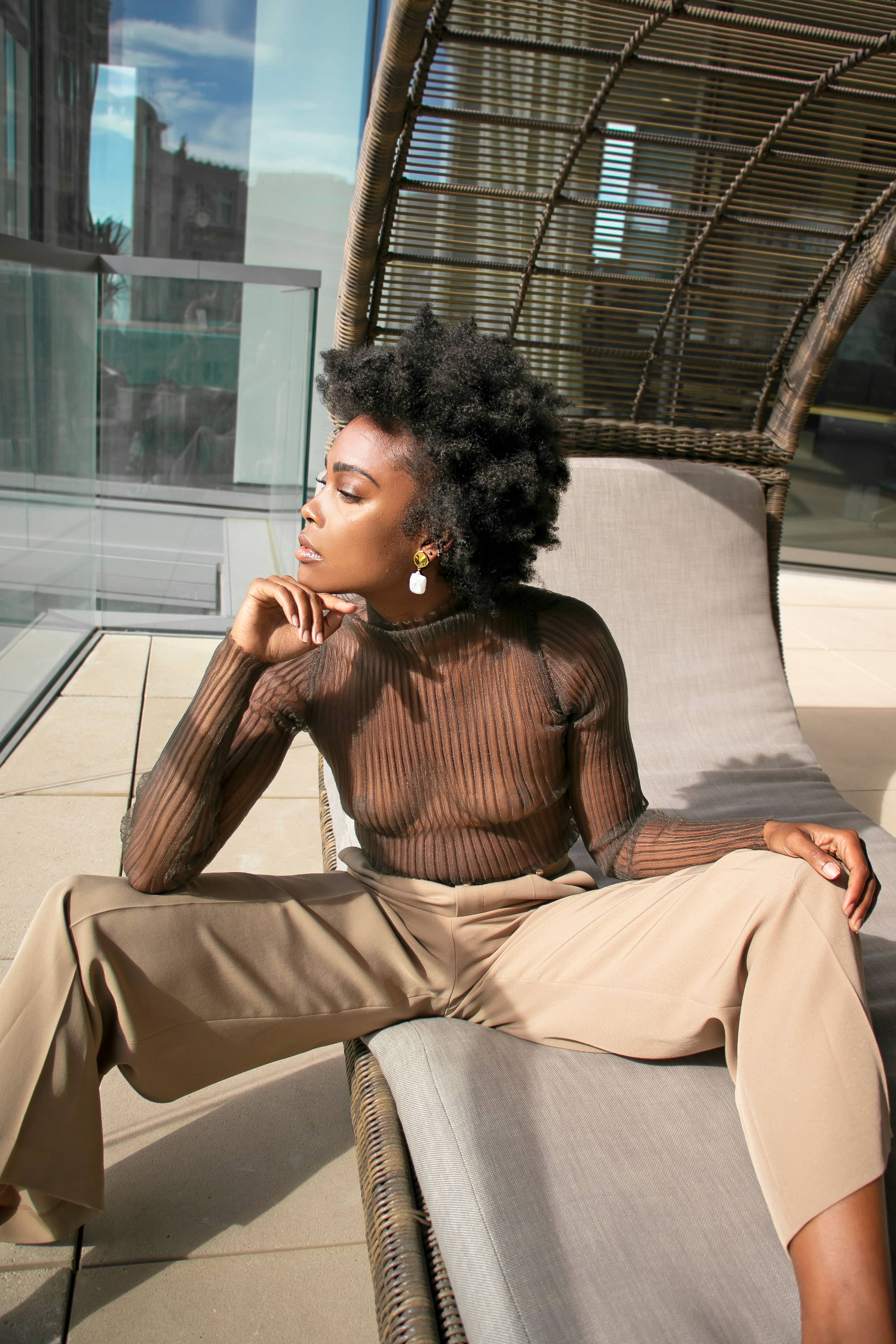 Jena photographed in the Mist Turtleneck by Liz Zepeda.
Liquid error: product form must be given a product
Liquid error: product form must be given a product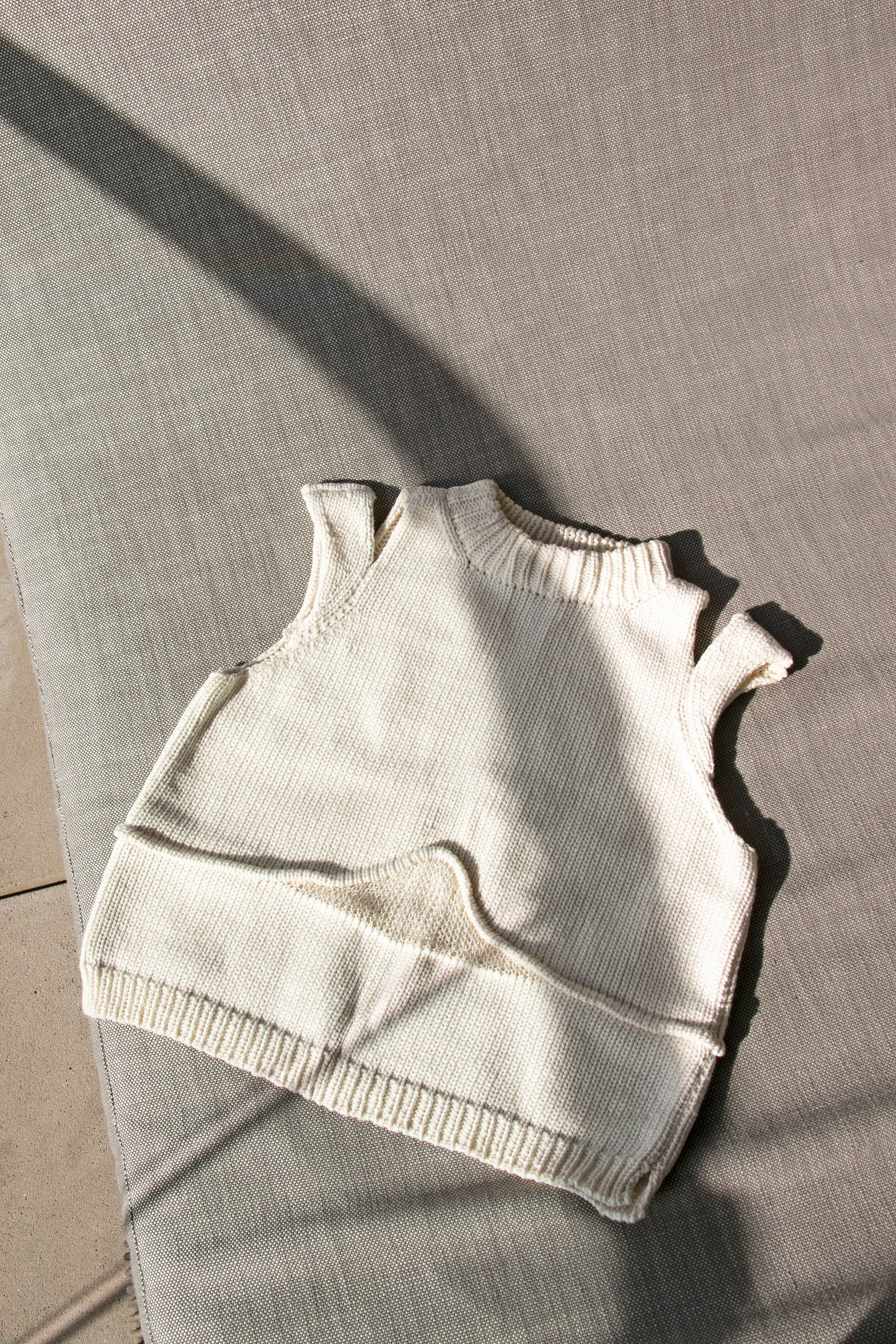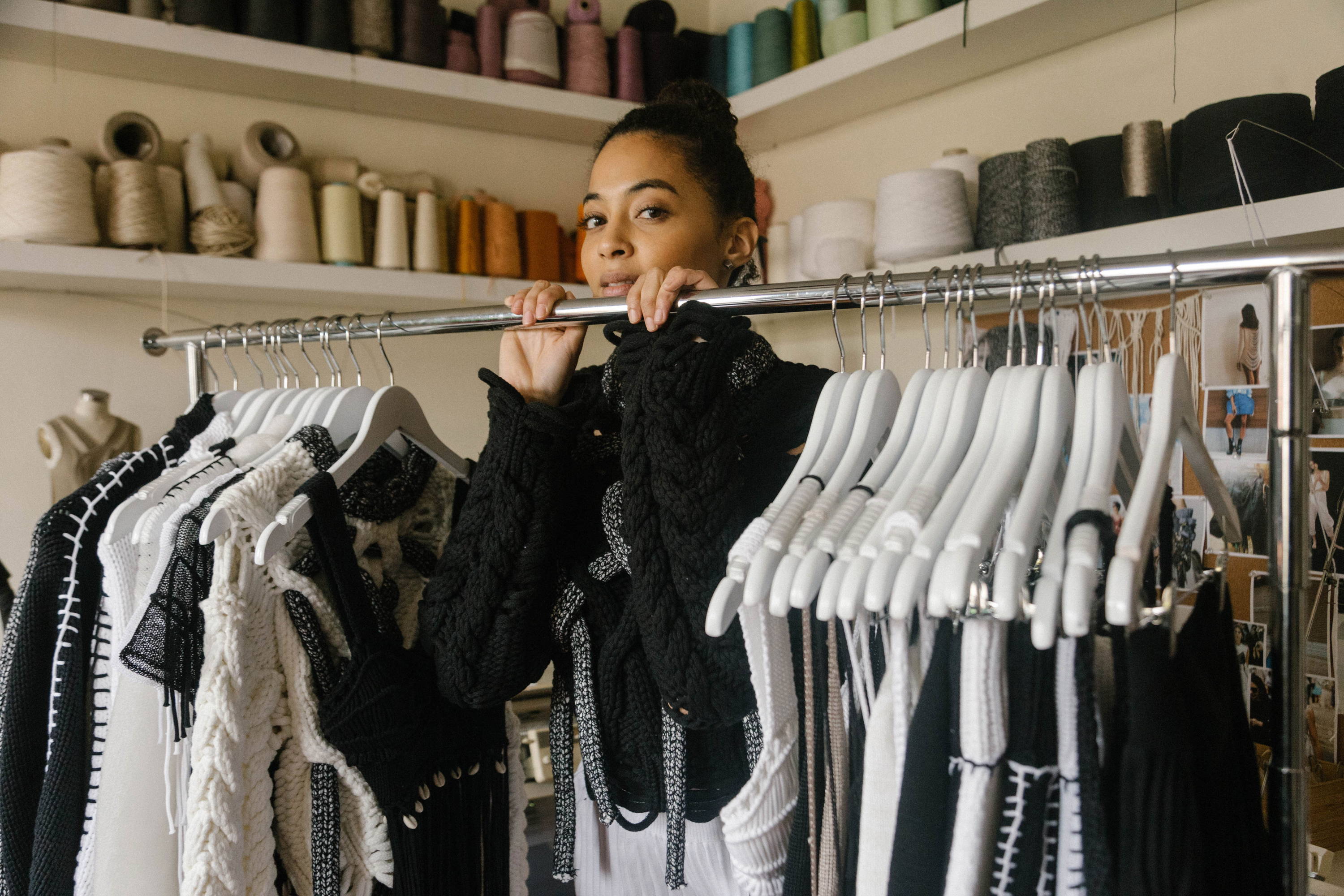 Aisling photographed in her Brooklyn studio.