Introducing Aisling Camps
Introducing Aisling Camps
We're so excited to introduce womenswear designer, Aisling Camps to the McMullen community and roster of designers. Aisling is a skilled knitwear designer whose creations speak to the female form and the McMullen woman. Read a below interview with Aisling, and get an inside look into her inspiration for our new pieces at McMullen.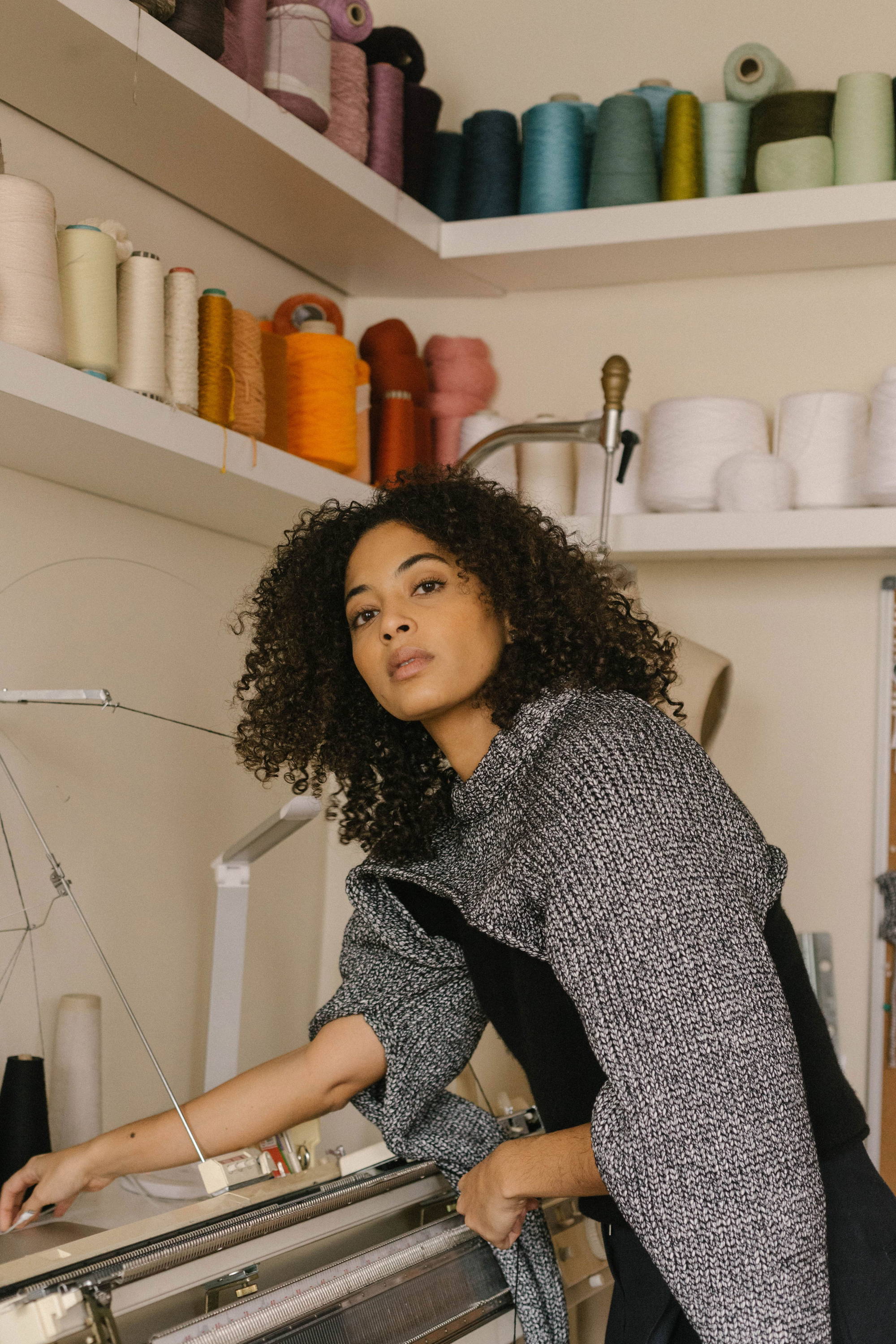 Q: Where do you currently take inspiration from? 

AC: "I'm usually most inspired by nature and taking trips back home to Trinidad always fill me with ideas and energy. You can tell from the names of the styles for example the palm sweater I designed to remind me of a line of coconut tree trunks lined up on the beach and the waterfall dress is pretty self explanatory. I love the challenge of taking complex imagery and textures and translating it into knits. I like pushing the boundaries of what is possible with this medium and going beyond what would be expected from a sweater. Raw edges, not overly manicured, pared back but intentional are consistent elements of my design aesthetic. "
Q: What does it mean to you to be a black designer? 

AC: "I did not realize it was so important to showcase my point of view until moving to New York and trying to make it in the fashion space. Initially I thought I needed to fit in and make things that were similar to what was widely accepted. Water down the fun stuff if you will, not make references to things that people might not get. But then I realized that my uniqueness is my superpower. I'm privileged to have come from a proud, super diverse, Caribbean culture. On top of that, I have a platform to tell a story through my perspective, so I am here to unapologetically do me. I think that's the most important thing about being a black designer, not asking for permission or acceptance because society has a lot of catching up to do and you could be waiting a long time. Show the world that you can make amazing things and eventually they will catch on."
Q: How do you want people to feel when wearing your pieces? 

AC: "I want them to feel comfortable and fly as hell. I put tons of thought and detail into each knit so they're special. I want my clients to feel unique and beautiful and like they're wearing a little piece of art."
Follow Aisling Camps at (@aislingcamps).

Aisling photographed in the Palm Cropped Sweater, in Trinidad where many of her pieces are inspired from.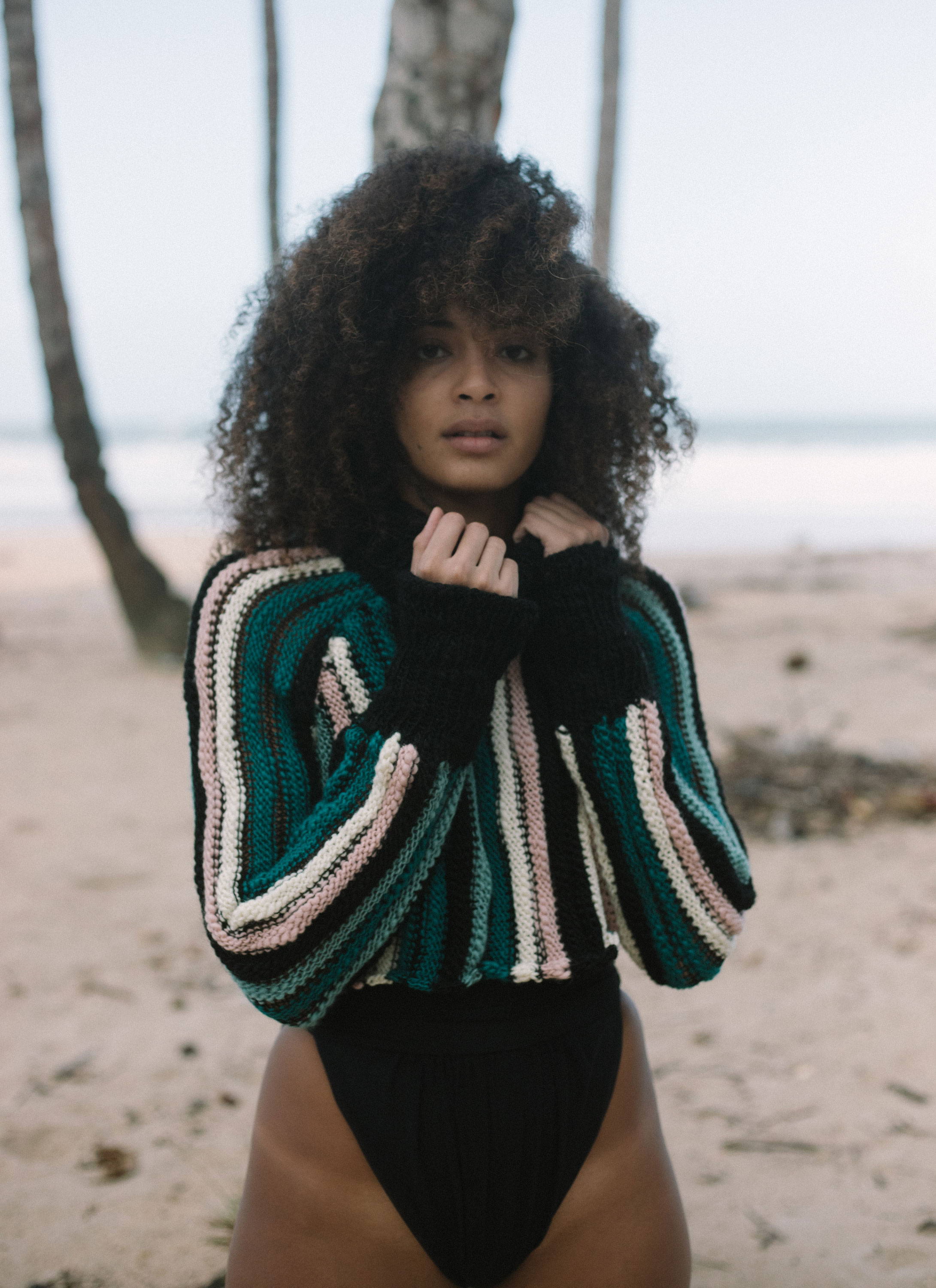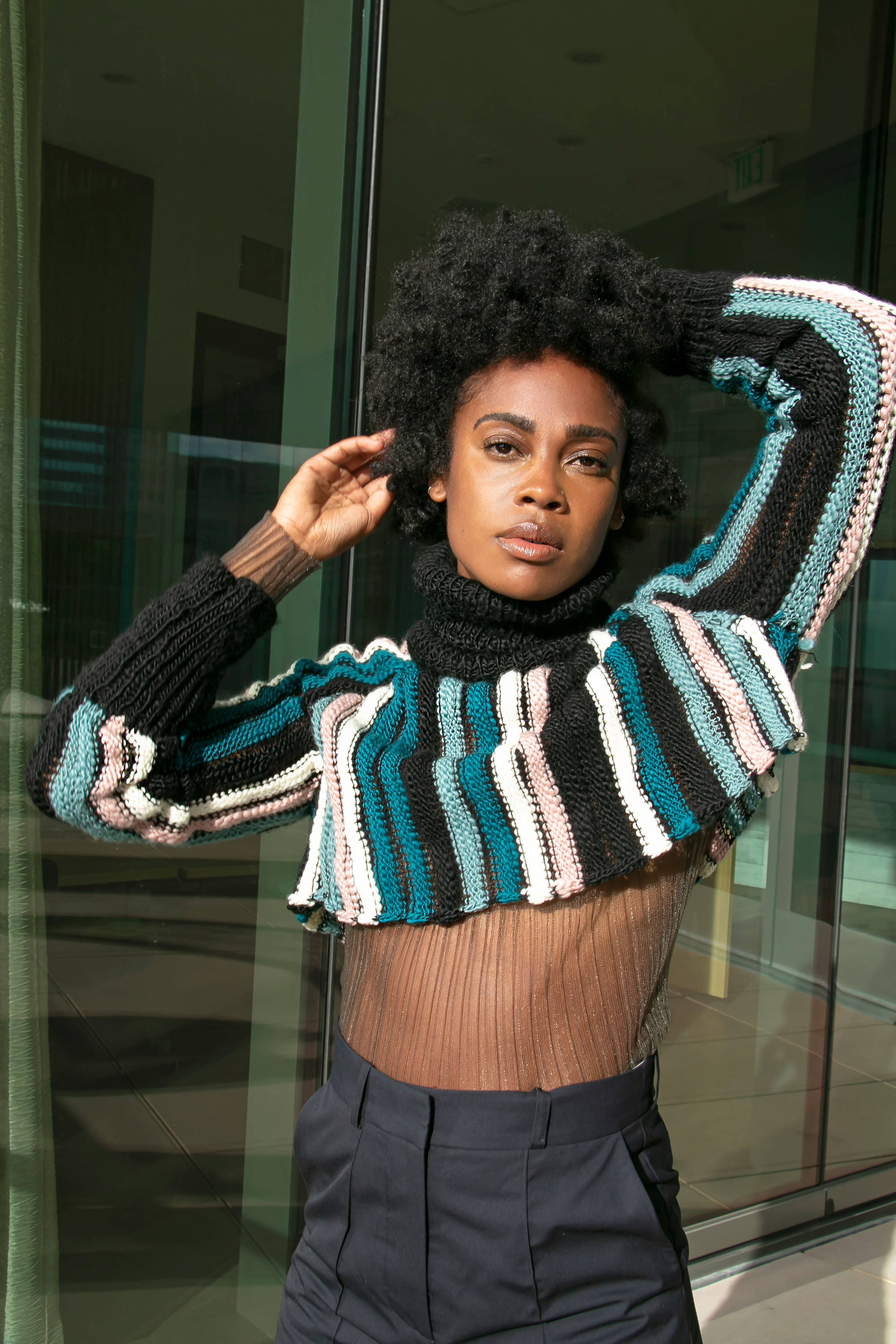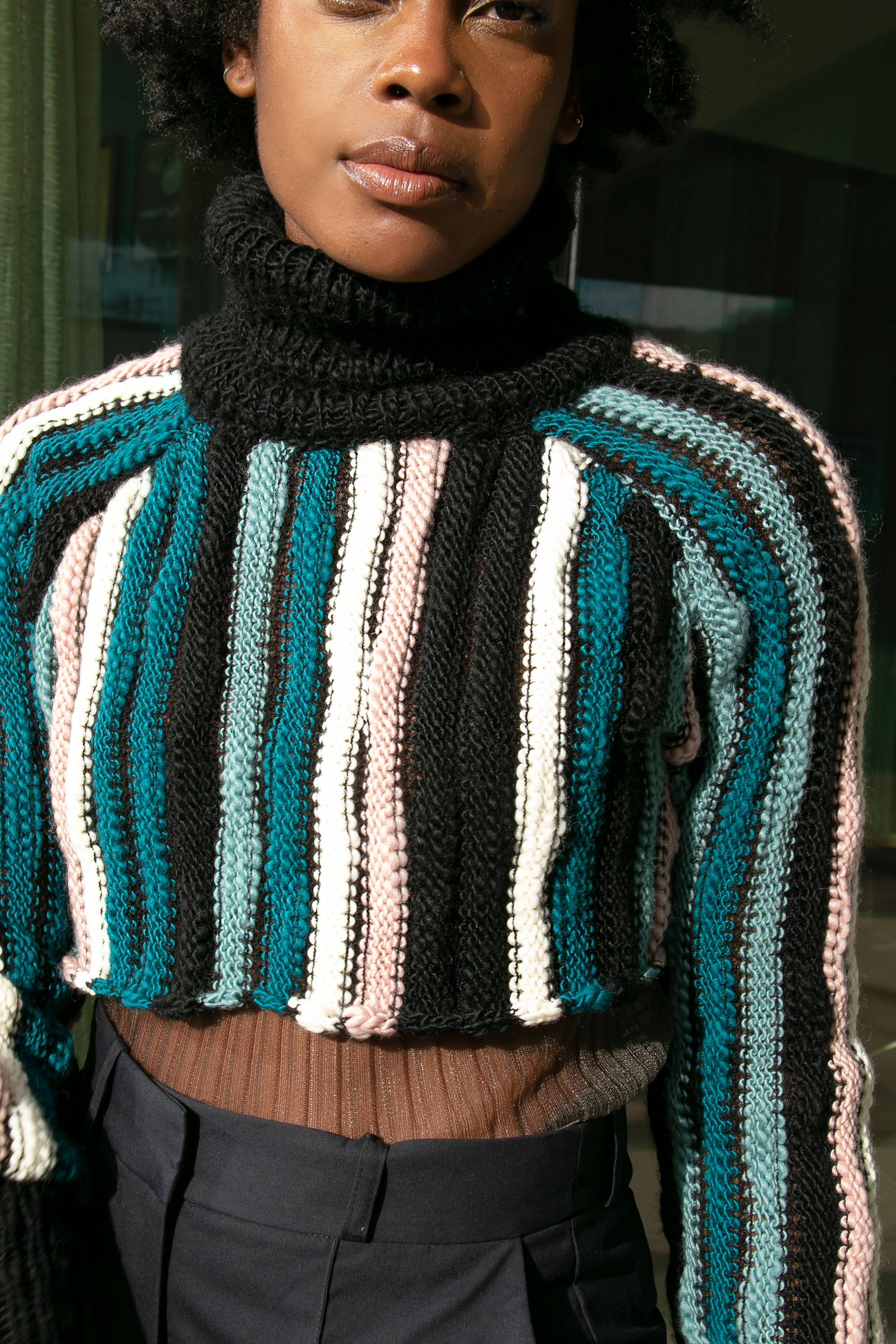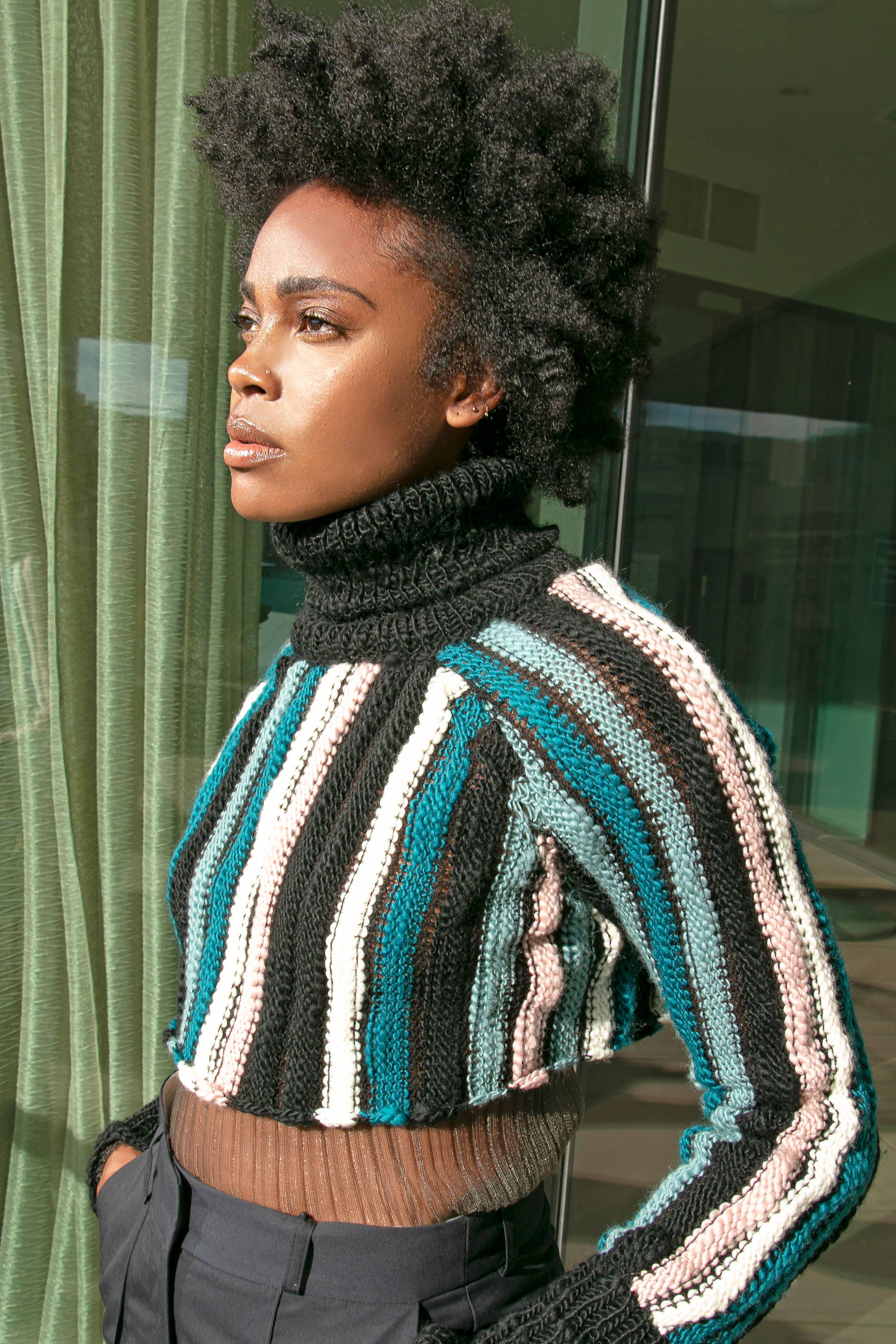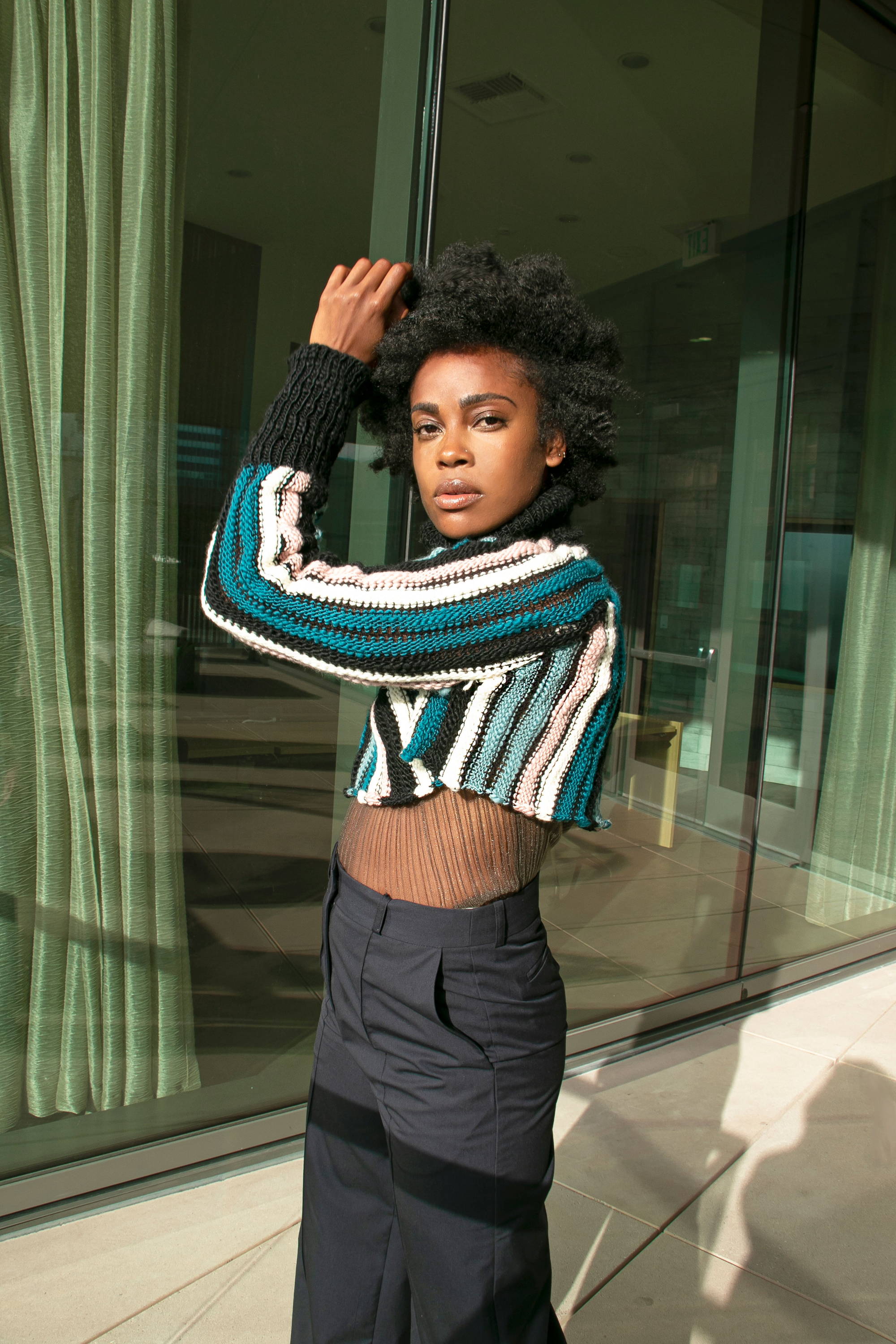 Jena photographed in the Palm Crop Sweater by Liz Zepeda.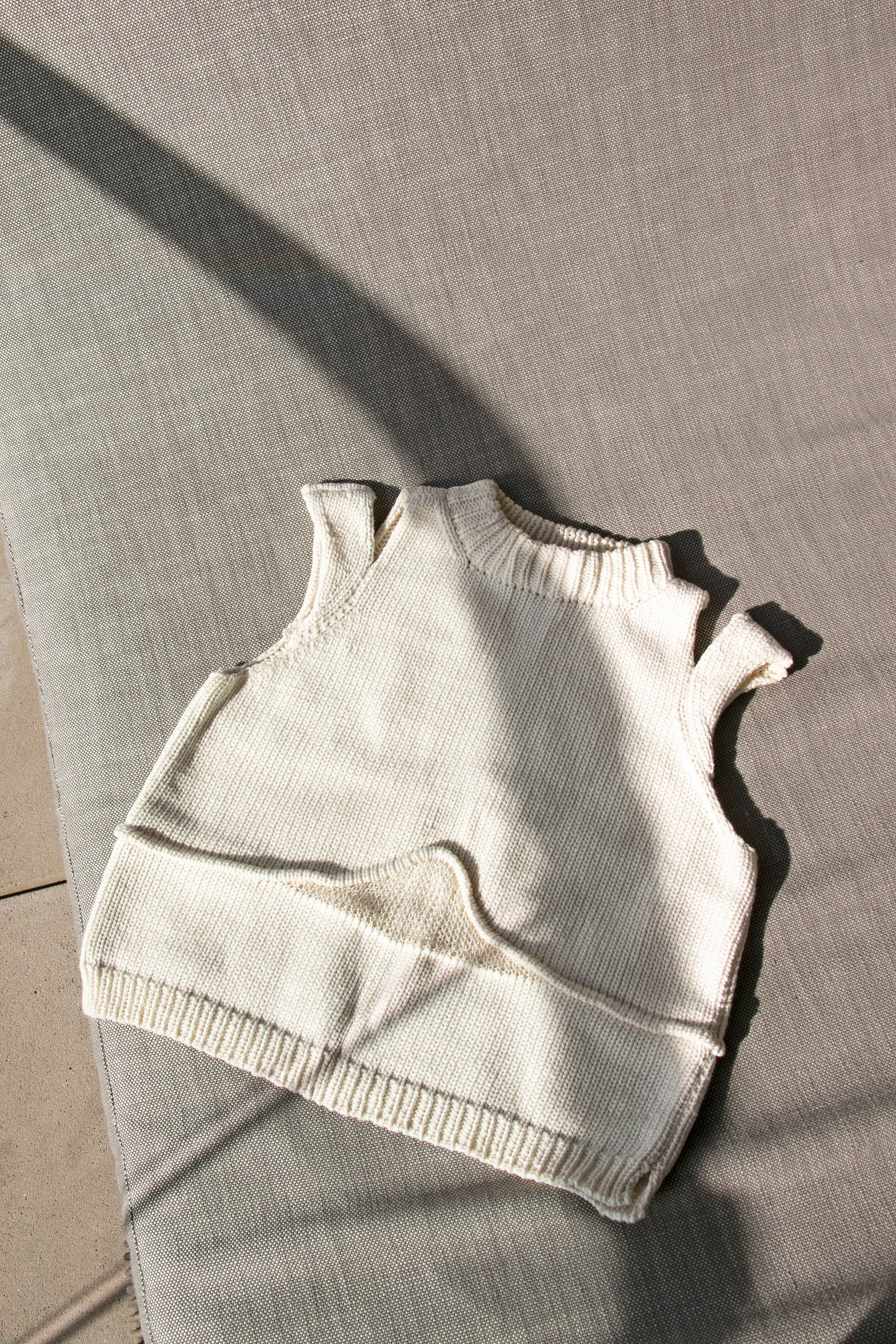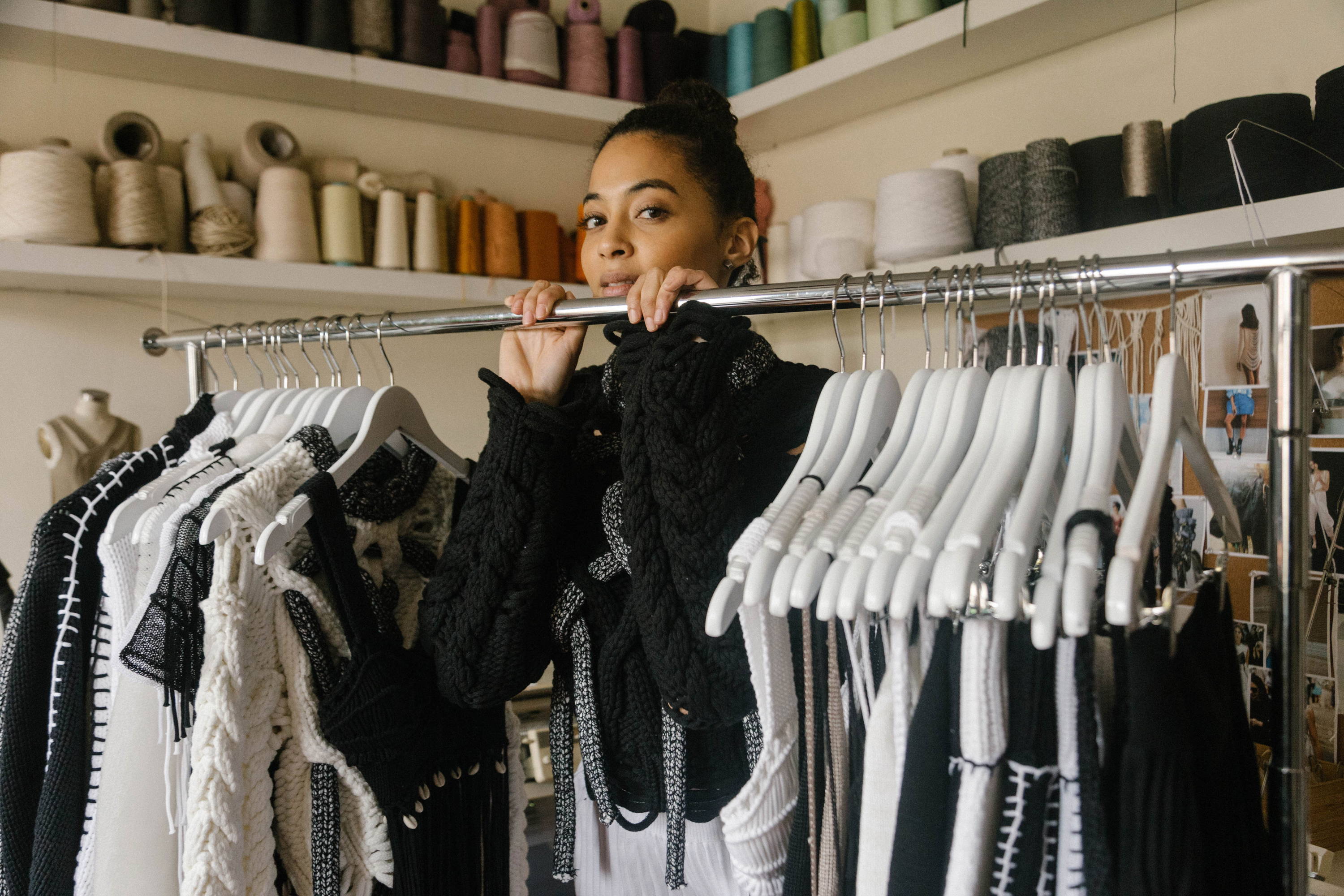 Aisling photographed in her Brooklyn studio. 
At-Home With Our Objects Buyer
At-Home With McMullen's Objects Buyer, Rodney Haynes Take an inside look into our Objects Buyer's inspiration behind what has shaped his design style, and how he buys for the McMullen woman. ...
Read more