Behind The Scenes in Paris: La Bouche Rouge
Behind The Scenes in Paris: La Bouche Rouge
Founder & CEO Sherri McMullen has always loved a classic red lip. When she discovered Parisian La Bouche Rouge she decided to formulate her very own lipstick color that work on a variety of skin tones, while also curating a collection of everyday lipsticks. Discover a behind the scenes look at her process and discover the sustainably focused brand.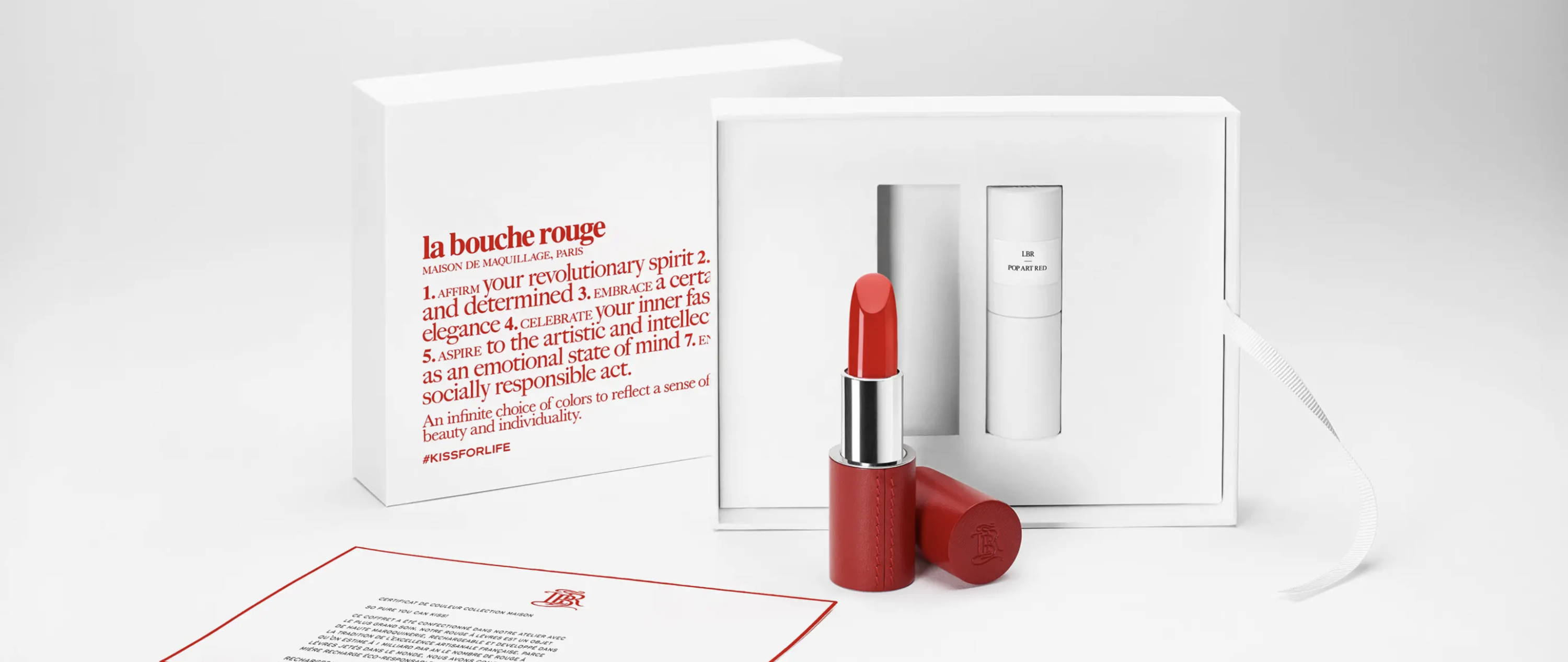 La Bouche Rouge is a makeup brand that harmonizes eco-responsibility and beauty. Their lipsticks are 100% made in France and contain no poly(methyl methacrylate) (PMMA) or micro-plastic and offer chic leather cases that are interchangeable. (Only the lipstick needs to be replaced, the case lasts forever.) La Bouche Rouge focuses on sustainability in its design in an effort to address the alarming volume of disposable packaging. (It it estimated that one billion lipsticks and cases are thrown away annually.) Each leather case is created using up-cycled leather scraps from Tanneries du Puy. Their formula is free of endocrine disrupters, micro-plastics, allergens, and is vegan and cruelty free.
Sherri worked with a La Bouche Rouge color specialist to hand select her "Mon Sherri" shade and other colors using their inspiration book. Each lipstick is hand pressed using the lipstick press machine, (pictured above). Craftsmanship and artisanal traditions are key in La Bouche Rouge's brand ethos.
Liquid error (templates/article.gem-385101365322-template line 68): product form must be given a product
Plastic does not belong on our lips.
"In our formulas, we avoid PMMA, as nobody wants to eat microplastics. We have also replaced preservatives with a natural anti-oxidant that is free from animal fat, parabens and paraffin."
Our blacklist:

BHT – BHA - parabens – phenoxyethanol – polyethylene – PMMA - MIT – silicones – allergens – benzophenone – ethylhexylmethoycinnam.
-La Bouche Rouge